John Winterson Richards
A serial entrepreneur, active in a wide range of enterprises and sectors, John held his first company directorship at 19 and founded his own management consultancy at 22.
In 1992, John's 'Bluffer's Guide to Small Business,'  Business was first published by Ravette books. It has been in print constantly since then, going through over a dozen revisions and reprintings, and has been translated into at least eight other languages. In 2013, it was revised again and became the Bluffer's Guide to Your Own Business. His 'Xenophobe's Guide to the Welsh' has also been constantly in print for over twenty years, revised and reprinted many times, and translated into other languages, including Japanese and Chinese.
An experienced freelance writer as well as a consultant, John has been commissioned and paid to write over 500 articles in print and online. He is the co-writer, with Andrew Harman, past Head of History at Filton High School, of The Context of Christ: the History and Politics of Judea and Rome, 100 BC - 33AD, also available on Amazon Kindle. John is also the author of several novels under the name Charles Cromwell and has written over 100 reviews for Television Heaven.
John's own website can be found at https://wintersonrichards.co.uk/
Daniel Tessier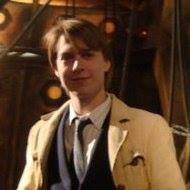 Dan, who has written over 90 reviews for Television Heaven, describes himself as a geek. Skinny white guy. Older than he looks. Younger than he feels. Reads, watches, plays and writes. Has been compared to the third, fourth, fifth, sixth, seventh, eighth, tenth, eleventh and twelfth Doctors, and the Dream Lord. Plus Dr. Smith from Lost in Space. He has also had a short story published in Master Pieces: Misadventures in Space and Time a charity anthology about the renegade Time Lord. 
Dan lists his interests as reading, writing, drawing, travel, science and astronomy, mythology, science fiction and fantasy, Doctor Who, collectables, Monster in My Pocket
As well as contributing to this website, Dan has written for StarTrek.com and a new unofficial Doctor Who book called Forgotten Lives 2, soon to be published.
Dan's web page can be found here: Immaterial
Brian Slade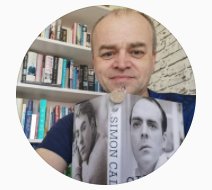 Brian Slade combines his love of writing with a day job at University. His main passion is for classic British comedy performers, most notably Morecambe and Wise, Ken Dodd and Dudley Moore. Among the many sitcoms to have left a lasting impression on him was Hi-de-hi! courtesy of happy holidays at Bognor Regis in the 1970s, so it's no surprise that his first in-print work was about Jeffrey Fairbrother himself, Simon Cadell, in the form of Simon Cadell – The Authorised Biography. It was written with full cooperation of Simon's family and includes a foreword by Simon's lifelong best friend, broadcasting legend Gyles Brandreth.
Brian has written online about many topics including football, Formula 1 and speedway, but most extensively comedy reviews on Television Heaven. He hopes to soon be starting work on a new full length biography. His website is to be found at bsslade.wordpress.com and he can be followed on Twitter at @bslade1969 or Instagram @brianslade1969