Jason King
1971 | United Kingdom
A spin-off from the popular ITC series Department S, Jason King starred Peter Wyngarde as the flamboyant playboy investigator and author of his own fictional detective Mark Caine. Forced into working for the government over tax evasion charges by Sir Brian (veteran British actor Dennis Price), and his assistant Ryland (Ronald Lacey), King set out on a series of adventures that were more down to earth than his Department S cases. However, it didn't stop him from enjoying an extravagant lifestyle which necessitated fast cars, foreign travel and a bevy of beautiful girls. His publisher, Nicola Harvester was played by Ann Sharp.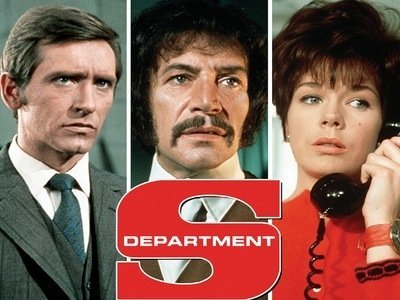 Wyngarde wasn't overly keen on having a series all to himself and felt that that it was mistake to build the series around King minus the two agents (Joel Fabiani and Rosemary Nicols) from the original series. It seems as though he was not alone in his trepidation as ATV chief Lew Grade was reluctant to bankroll the series, which explains the two year gap between 'DS' and this series. But in the end Grade relented telling Wyngarde he was only getting the show because 'my wife likes you.' It seems as though Lady Grade wasn't the only woman who enjoyed Wyngarde's on-screen charm as the women of Australia voted Wyngarde as the man they most wanted to lose their virginity to - no really!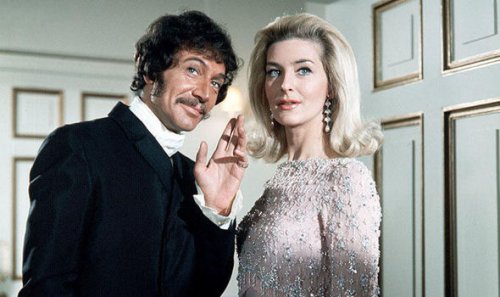 Elsewhere the series was a huge hit too and Jason King became a huge money spinner for ITC, although sadly not for Wyngarde who didn't receive a penny in royalties and then got hopelessly typecast before being involved in a sex scandal that put paid to the image of any woman losing her virginity to him forever. 
The series boasted a number of on-location scenes in foreign settings but weren't actually shot in those countries. Apparently, Wyngarde, along with a producer and cameraman, visited various cities and was filmed walking into hotels and near well-known tourist sites and the footage was later inserted into the episodes. Wyngarde even claimed that some episodes were created just to match that footage. At least it was more convincing than having the actor stand in front of a back-projection to convince (or not as the case may be) the audience that no expense had been spared, as in earlier ITC shows. In fact, the whole series was made on something of a shoestring budget.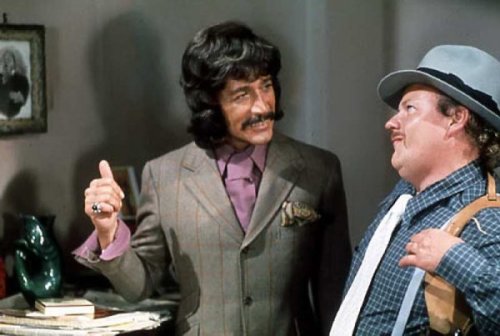 Jason King did boast a number of guest stars who were (or would become) household names including some staple ITC regulars such as Ivor Dean (who played Simon Templars' nemesis Inspector Claude Eustace Teal in The Saint), Sue Lloyd (Cordelia Winfield in The Baron) and Mike Pratt (Jeff Randall in Randall and Hopkirk (Deceased)). Other stars included Ingrid Pitt, Anton Rodgers, Madeline Smith, Michelle Dotrice, Pamela Salem, Julian Glover, Barbara Murray, Felicity Kendal, John Le Mesurier, Alfred Marks, Kate O'Mara, Patrick Troughton, T.P. McKenna, Patrick Mower, William Squire, Yutte Stensgaard, Yootha Joyce, Stephanie Beacham, Burt Kwouk, Roy Kinnear, Philip Madoc, Imogen Hassall and Roger Lloyd Pack.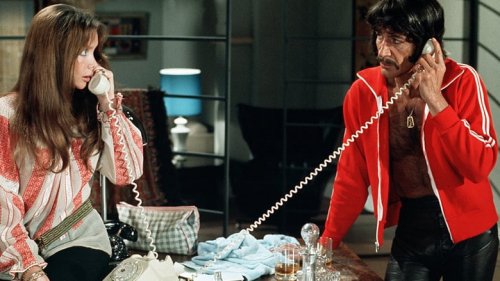 The series lasted for one season between 1971 and 1972 but Wyngarde's subsequent career never recovered from it. He was so well known as Jason King that he found it near impossible to land another substantial television role. It was seven years before he appeared on screen again and that was to play an Arab sheik in a German comedy film; Himmel, Scheich und Wolkenbruch. His only British role of any substance was in the 1984 Doctor Who story Planet of Fire. He did have more joy on stage where he played the lead role of the King of Siam in a stage revival of The King and I, initially with Sally Ann Howes as Anna, which ran for 260 performances at the Adelphi Theatre in London. Peter Wyngarde passed away on 15 January 2018. In March 2020 items from his estate were placed for auction. All were sold, fetching a total of £35,000. The biggest single item sold went for £2,200. It was his trophy for "Best dressed personality of 1970."
Peter Wyngarde: A Life Amongst Strangers by Tina Wyngarde-Hopkins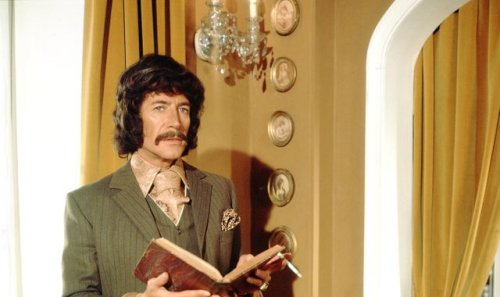 Peter Wyngarde: the name elicits memories of an actor with worldwide renown and instantly adhesive star quality. During a more leisurely time, so far from internet gossip as to be barely recognisable, this is a biography that glued two people together for several decades to create a journal of the rise and relaxation of a household name and the adoration they enjoyed. The author has not placed their subject on a pedestal to unwittingly create an epic story of fame, fortune, the price of both and the cost of each other. With a wealth of stories to fascinate and appal in equal measure, and given its subject's continuing fascination for a more worldly generation who would barely have heard of the power of the Lord Chamberlain, there is plenty to consume a worldwide readership for the story of someone whose fame hid fragility but whose status was the stuff of legend.
"Tina's life story of Peter is a must read from the one who knew him best." Sam J. Jones – Actor (Flash Gordon)
"Tina Wyngarde-Hopkins' has written a most remarkable biography of Peter Wyngarde; he really couldn't have had a more devoted biographer, whose book is full of fascinating stories and anecdotes from his life and career. She has delved, researched, discovered, analysed, and championed a great actor, who was once recognised as one of the most exciting stage performers on the planet. Well done! This is an essential book for anyone who values this extraordinary man and his work. It's a large book that needs patience to get through, but his was a long, intense and brilliant life." Steven Berkoff – Actor, Writer, Director.
"I thoroughly recommend this book to anyone, not just for the author's strenuous work in setting the record straight but also for her sincere, unvarnished depiction of a man who could be awkward, difficult, and provocatively iconoclastic, as well as one possessing unique personal and creative talents." Tony Williams – Film International.
"This is not only an astonishing, comprehensive and impeccably researched book, it is also an engaging, heartfelt and touching read too, with the descriptions of his final days in hospital being particularly affecting to read. It comes with a foreword by Wyngarde's co-star on Flash Gordon, Sam J. Jones and an afterword by his good friend, Steven Berkoff, both attest to Tina doing Peter Wyngarde proud, and I am inclined to agree." The Geek Show.
"A Life Amongst Strangers offers a substantial portrait of Peter Wyngarde. As with all autobiographies and biographies the reader will have to decide just how accurate a portrait it is, but it certainly doesn't skimp on detail. Published by Austin-Macauley, it's well worth checking out." Archive Musings.
"Perhaps no subject has had so devoted a biographer as Tina Wyngarde-Hopkins, whose decades-long relationship with Peter has given him the "life" he deserves, warts and all and produced a book that I truly can say deserves my five-star rating and a permanent place on your bookshelves. I can see Peter raising a glass to that." Annette Andre – Actress.
Available now from Amazon and all other good bookshops.
Published on December 6th, 2020. Written by Laurence Marcus for Television Heaven.