Educating Marmalade
1982 | United Kingdom
Marmalade Atkins is the naughtiest schoolgirl in the world. So naughty, that when we first meet her, she has already been expelled from 10 schools! And there is no indication that she has learned her lesson, or anything for that matter in any lessons, as she seldom attends them.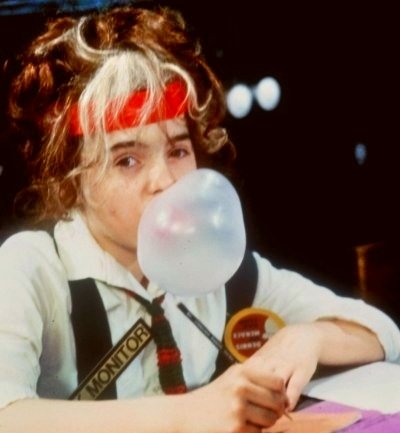 A hair-raising teenage rebel, Marmalade made her TV debut in the one-off Marmalade Atkins in Space broadcast in 1981 as the first of a new anthology series – Theatre Box. Starring Charlotte Coleman as the irrepressible teenage terror, with John Bird and Lynda Marchal (later to be known as bestselling author and screenwriter Lynda la Plante) as her long suffering parents, who are so far at their wits end that they have fired her into space in an attempt to cure her wild behaviour, a series of six more comedic episodes were commissioned by Thames Television in 1982, from Andrew Davies, the Welsh series creator whose incredible output gave us House of Cards and A Very Peculiar Practice, along with adaptations of Vanity Fair, Pride and Prejudice, Middlemarch, Bleak House and War & Peace.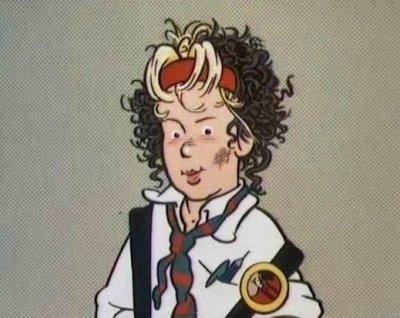 Marmalade, like The Beano's Minnie the Minx, causes havoc wherever she goes – supergluing a head-girl to a chair, tearing up correctional establishments or terrorising social workers, she is both cunning and inventive, and more than a handful. This is not helped by her itinerant father, a 'successful businessman' whose buys and sells – although mostly sells – things like Nelson's Column, which means that he is often ducking and diving and living in a home that he owns, even if it's not the one where his wife and daughter reside. As for Marmalade's mother, she is not particularly fond of her husband or her daughter and is far more content in spending his money at Harrod's, where she will purchase whatever expensive items she thinks will annoy Mr Atkins. Me Atkins is hardly ever around long enough to notice.
In a desperate attempt to control their unruly daughter, The Atkins' turn to social worker Mrs Allgood (famous for her understanding smile) and child psychologist Dr Glenfiddick (John Fortune). The result is, they nail Marmalade inside a crate and send her off to another school!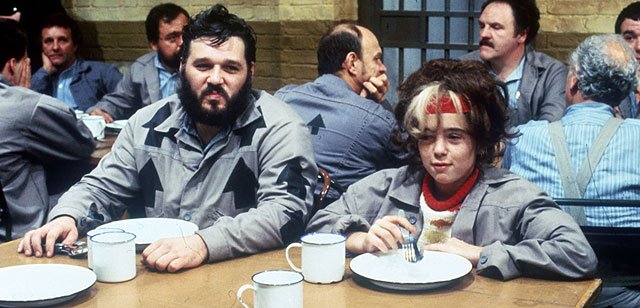 Nothing it seems can solve a problem like Marmalade. The Convent of the Blessed Limit where it's hoped the nuns' strict methods will curb her bad behaviour, being sent to the Bandolini Finishing School in Venice, a three-month sentence in Dartmoor Prison, from all these punishments Marmalade remains impervious to discipline. In the last episode of the first series Marmalade's old cell mate, Bonzo, escapes from prison and disguises himself as Marmalade's tutor and the two become tag team wrestlers.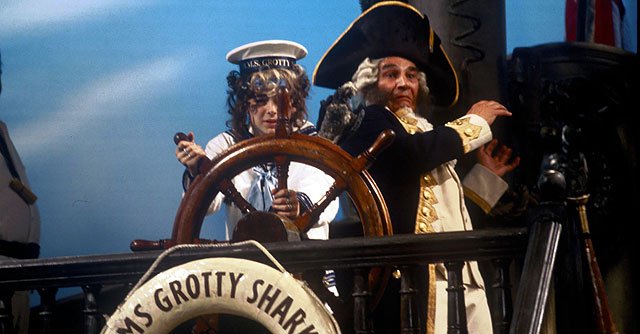 When Marmalade returned in 1984 in the series Danger: Marmalade at Work she was now a little older but none the wiser. In the first episode she is sent on work experience as a social worker. Her first client is Mr Machonochie who enlists Marmalade's help in robbing a bank. During the course of this series Marmalade becomes a spy for MI7, she is enlisted in the army, she joins the crew of the Grotty Shark where she persuades her scurvy shipmates to mutiny, and destroys the Mona Lisa, before being sent to art school to study under the legendary Salvador Barmy.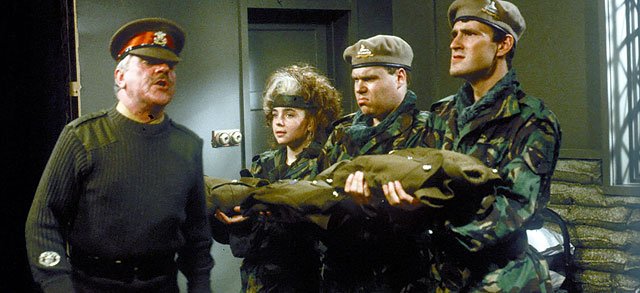 Both series would happily parody other popular shows and films at the time, hence episodes titled Cringe Hill, Marmalade Bravo, 007½ and Shame – in which Marmalade is enrolled in the New York School for Big Heads and Show-offs. A number of guest stars were also cast to type, so you got Z Cars / Softly Softly favourites Stratford Johns and Windsor Davies as two hard-nosed cops, Windsor Davies as an army sergeant major. Among the other guest stars over both series were veteran comedian Max Wall, Kathy Burke, Russell Hunter, John Sessions, Una Stubbs, Victor Spinetti, Brian Glover, Julia Sawalha, Trevor Peacock, Arthur English, Harry Fowler, Lynda Bellingham, Bryan Pringle, Jim Carter, Joan Sims, Patrick Malahide, and Danny John-Jules.
Some cast changes were made for the second series. Mrs Allgood (Gillian Raine) was replaced by Wendy Wooley (Elizabeth Estensen - who developed a progressively more elaborate nervous twitch as each episode passed) and poor Mrs Atkins had a complete face change when Carol Macready replaced Lynda Marchal.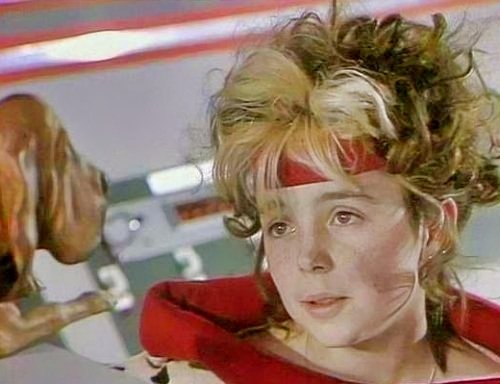 Marmalade had first appeared in the book Marmalade and Rufus in 1979 but it was the wonderful Charlotte Coleman who breathed life into the bubble gum blowing rebel whose actions were so ludicrous that every nervous parent watching the series must have prayed that their own child would see the ridiculousness of them without resorting to imitation. Coleman went on to star in Oranges Are Not the Only Fruit, a ground-breaking BBC drama series about one girl's power to overcome neglect and often violent prejudice, as well as the hit movie Four Weddings and a Funeral. She died at the tragically young age of 33 due to an asthma attack. She embraced the role of Marmalade wholeheartedly, and possibly felt something of an affinity with the character. Coleman had previously been a pupil at St. Michael's Primary School, Highgate, London and wore lots of funny ties and shoes every day and was expelled from high school for smoking and drinking. Marmalade Atkins would approve of that.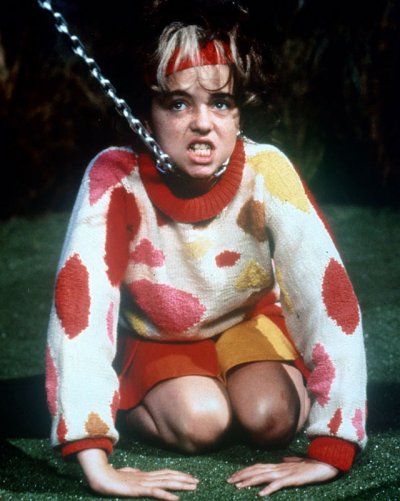 Published on May 7th, 2022. Written by Marc Saul for Television Heaven.