Foxy Lady
1982 | United Kingdom
'Television shows in the UK in the early 1980s that featured women in perceived male dominated roles were few and far between'
The year is 1959 and 'The Ramsden Reminder,' a Northern weekly newspaper, is in mourning. Bankruptcy looms, circulation is not so much circulating as coagulating, and the editor has died. So the owners of the newspaper have taken the decision to shake things up a bit by appointing a new editor, Daisy Jackson, a feisty woman who will need all her wits about her as she is entering what is very much a male dominated domain. Oh – and she has no previous editorial experience whatsoever.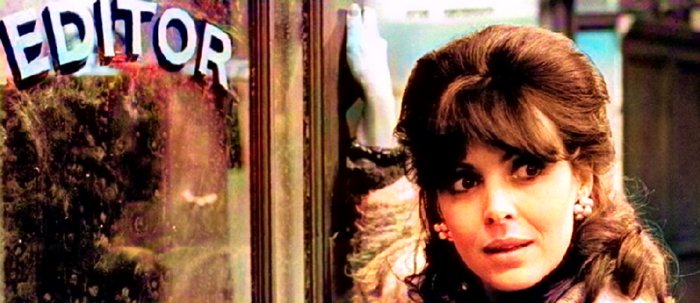 Being young and pretty certainly isn't an advantage to Daisy, as her presence unsettles the staff and keeps them second guessing as to how she would reverse the ailing rags fortunes whilst, at the same time, opposing almost her every move she makes to drag the 'Reminder' into the 1960s. Her unhelpful team consists of production manager J P Schofield (Patrick Troughton), arts editor Tancred Taylour (Alan David), a gamble-on-anything sportswriter, Ben Marsh (Milton Johns), print-room apprentice Owen Buckley (Steven Pinder) and odd-job man Acorn Henshaw (Tom Mennard). Her only 'friend' it would seem is accountant Joe Prince (Geoffrey Burridge), although he has his own lustful motives.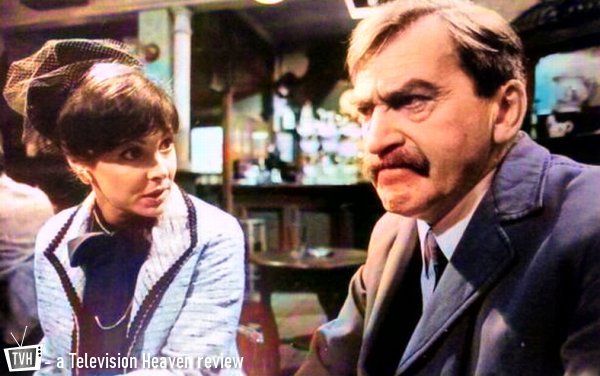 Playing the role of Daisy Jackson is Diane Keen who had gone from playing a reporter's wife in The Cuckoo Waltz to a reporter in Foxy Lady. The setting of the series was interesting as many women had previously experienced being restricted by custom from access to journalism occupations and faced significant discrimination within the profession. The series was made in the early 1980s when women's roles in the workplace were changing – although still not nearly fast enough. Yes, the country had by now elected its first female Prime Minister and one must wonder if this was the inspiration for the series. But if so, why not set it in the present day?
According to authors Eleanor Attar Taylor and Jacqueline Scott's article on gender, in 1984, 43% of the British public agreed that a man should be the breadwinner and a woman the homemaker, while just 37% disagreed with this view.
Television shows in the UK in the early 1980s that featured women in perceived male dominated roles were few and far between with only rare exceptions like The Gentle Touch, and Juliet Bravo and by 1984 when the second series of Foxy Lady appeared things had not changed. When female leads were deemed appropriate, they were distinctly stereotyped and obvious as in Nanny or The District Nurse.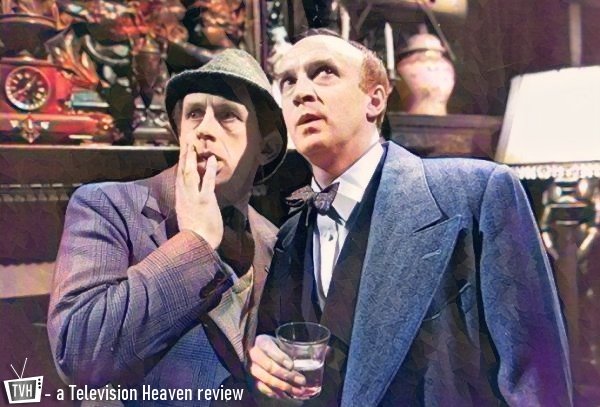 Foxy Lady was a refreshing change, and even though it was set within situational comedy there's a distinct feeling of nostalgia and the merest wisp of light-drama which gives the female role added significance. In that respects it was arguably ahead of its time, even though it was not successful enough to survive beyond series 2.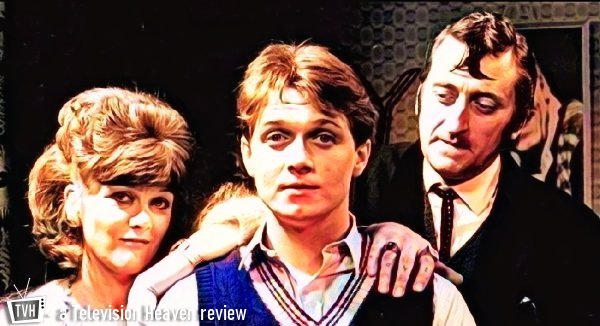 Avid television watchers would have fun linking all the cast and crew together. Diane Keen was a regular on television during the 1970s and early 1980s, starring in long-running sitcoms such as the aforementioned The Cuckoo Waltz, as well as Rings on Their Fingers, Shillingbury Tales and You Must Be the Husband, and in two runs of the Thames Television children's historical costume drama The Feathered Serpent which also starred Patrick Troughton. The series was written by Geoffrey Lancashire who had written numerous episodes of Coronation Street and Sandra Gough, who appeared in two episodes of Foxy Lady had played Irma Barlow nee Ogden in Corrie for almost 200 episodes. Alan David had previously trod the cobblestones and Milton Johns would, in the 1990s, become a Weatherfield street dweller, too. Philip Jackson had done some Porridge with Ronnie Barker as did Sam Kelly and Brian Glover who both appeared in one episode each of the second series.
The series also gave a first regular television exposure to Gregor Fisher, before he donned a string vest to become Rab C. Nesbitt.
Published on February 1st, 2022. Written by Alma Eva for Television Heaven.