The Cuckoo Waltz
1975 | United Kingdom
Review by Brian Slade
Long before reaching heart-throb status by joining Martin Shaw in The Professionals, Lewis Collins was trying his hand at comedy as a womanising lodger in Geoffrey Lancashire's successful sitcom The Cuckoo Waltz.
Geoffrey Lancashire had been around Granada television since its inception in 1956. After giving up his job as a freelance journalist to become a scriptwriter, he spent many years penning scripts for the most well-known of all Granada's productions, Coronation Street. Having already experienced success writing The Lovers, (he'd taken over from the programme's creator Jack Rosenthal), he turned his hand to creating his own comedy in 1975 and took the opportunity with aplomb.
The Cuckoo Waltzstarred Diane Keen and David Roper as a married couple Chris and Fliss Hawthorne for whom finances were a struggle. They had been blessed with twins, a move that the stereotypical mother-in-law Connie considered a mistake – in her day, she had waited six-and-a-half years before thinking about such things!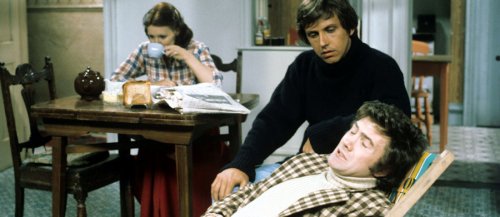 Chris works as a low level journalist and with Fliss at home with the twins, such luxuries as furniture and wallpaper are hard to budget for. Aside from the dining room table, a council-owned deckchair represents the finest piece of living space furniture, and any hopes of paying more than just the interest on the mortgage would have to be dealt with in the subsequent century.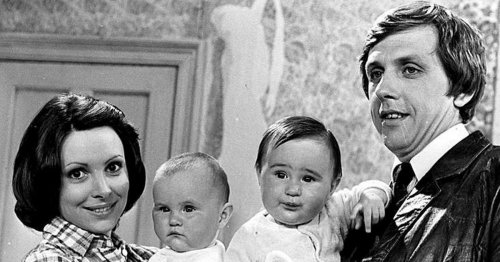 Things change when family friend Gavin Rumsey arrives and plonks himself head in hands in the deckchair. His wife has kicked him out, unsurprisingly given his roaming tendencies, and now he finds himself needing a place to stay. Taking pity, despite their perilous financial state, Fliss and Chris take Rumsey in. To their astonishment, despite Gavin's claims to have been cleaned out, he piles all the latest gadgets from his home into the back of his Lotus and redesigns the Hawthorne's front bedroom.
The early episodes focus on the Hawthorne's trying to adjust to Gavin's temporary residency, which starts at a day and then escalates. Each time they decide to try and move their temporary lodger on they find a reason amongst his possessions to avoid giving him his marching orders. Gavin's one-room pad has all the things in life he needs to impress the parade of flings he tries to smuggle through the door – hi-fi systems, well-stocked cocktail cabinet, mood lighting, leopard-skin bedding. He even manages to delay being booted by bringing in a colour television!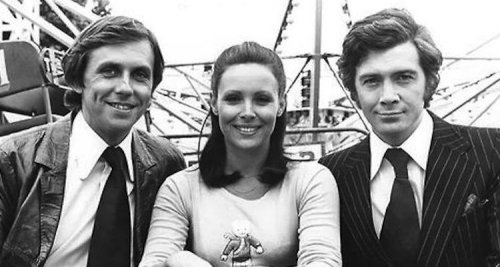 For Fliss and Chris, their even-tempered battle against financial pressures are given an outlet by Gavin's existence. Such opulence is something they cannot hope to attain, so while content with their relationship and their life, they cannot resist dipping their toes in the water of the better off. Indeed Chris, on first experience of the Gavin den of iniquity suggests that they should go there for their holiday!
For three series, we see the clash of lifestyles, both of which are frowned upon by mother-in-law Connie, played to disapproving perfection by Clare Kelly. The Gavin character at its worst now makes for uncomfortable viewing, such is his lustful obsession with any female in close quarters. He consistently tries to even make headway with his hostess, despite Chris's constant presence.

At the end of the third series Collins left for pastures new, achieving runaway success as one half of Bodie and Doyle in The Professionals. Surprisingly, after a three year absence, The Cuckoo Waltz was given one last dance in 1980. The Hawthorne's are still battling and balancing finances, but now they have a new lodger up from London who has swapped rooms and jobs with Gavin. At first glance, Adrian Lockett (Ian Saynor) is a far more tolerable option than the hedonistic ways of Gavin. Politely referring to his hosts as Mr and Mrs Hawthorne and doing his best to ingratiate himself, his behaviour seems a world away from the lusting and partying of his predecessor. He even concedes that 'I'm not very good with girls,' as he courts sympathy in his first few days. True colours are revealed swiftly however as it turns out that his approach to women is simply less transparent than Gavin's, but his end goal is just as morally questionable. 'I'm not very good with girls – I am fantastic,' he explains at the end of the first episode of series four.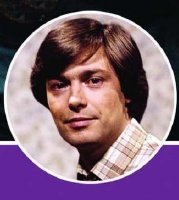 Despite Adrian not really losing anything in comparison to Gavin's character, The Cuckoo Waltzended after the fourth series.
If you can look past the groping-secretary elements of Gavin's morally questionable personality, the comedy lines in the show actually hold up very well. It's a well written story for a slightly more adult audience and the leads play their characters very well. Roper and Keen are excellent, and the relationship they show is not the working-man little-woman stereotype one would normally expect for a show of its age. Although Fliss remains at home for the twins, theirs is a balanced, even-tempered relationship that is easy to warm to. One suspects that the limited repeat showings have a good deal to do with Gavin and Adrian's dalliances, which is a shame as The Cuckoo Waltz is actually a very well-crafted comedy deserving of another look.
About Brian Slade
Born and raised in Dorset, Brian turned his back on a twenty-five-year career in IT in order to satisfy his writing passions. After success with magazine articles and smaller biographical pieces, he published his first full-length work, `Simon Cadell: The Authorised Biography'.
Brian is a devoted fan of the comedy stars of yesteryear, citing Eric Morecambe, Ken Dodd, Harpo Marx and Dudley Moore amongst his personal favourites. He was drawn to the story of Simon Cadell through not only `Hi-de-hi!' but also `Life Without George', a programme he identified with having grown up in the Thatcher era. 
Published on April 7th, 2020. Written by Brian Slade for Television Heaven.