The League of Gentlemen
1999 | United Kingdom
When The League of Gentlemen first appeared on television screens, nobody had seen anything quite like it. A dark comedy, yes, but one with such a powerfully unique personality that people either loved it or had no idea what to make of it. Many of the former formed a cult-like obsession with the show, whilst the latter either grew to get it or found it all a bit too weird.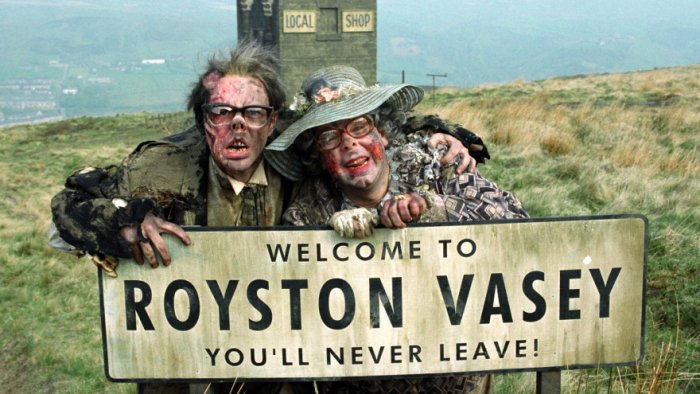 Indeed, it cannot be argued that this ground-breaking creation was anything other than strange. Set in a fictional northern English town named Royston Vasey (so called after the real name of comedian Roy 'Chubby' Brown), the characters within are an eclectic assortment of extreme outcasts and oddities, all displaying the most bizarre behaviours.  
The idea was born, written and performed by a group of friends with a geeky passion for horror and a deep love of comedy. Reece Shearsmith, Steve Pemberton, Mark Gattis and Jeremy Dyson took their obsessions and ran with them into a stage show that developed through radio and onto telly in 1999. 
In a basic sense, this was a traditional sketch show, with scenes moving between characters who appeared repeatedly each episode; and in some ways, this format has always allowed unusual minds to express surreal thoughts, following in the mighty footsteps of Monty Python and influencing popular follow-ups like Little Britain. But still, The League of Gentlemenalways felt that little bit more twisted.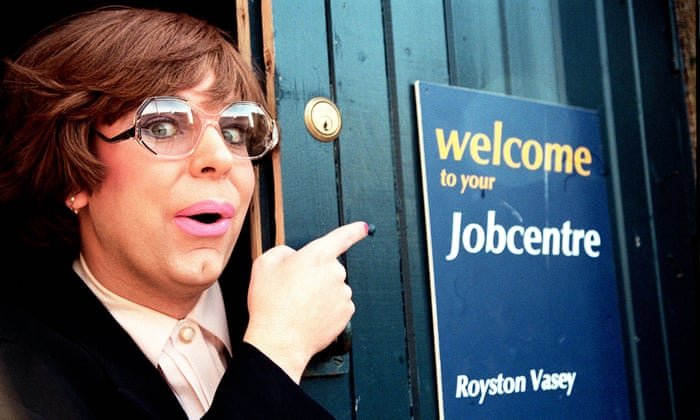 The first series consisted of six episodes and introduced us to the inescapable world of Royston Vasey and the deranged happenings of its strange inhabitants. These include Benjamin, visiting his auntie and uncle and becoming trapped in this mundane yet terrifying town; Auntie Val and Uncle Harvey, who keep toads and have twin daughters perfect for stereotypical horror scenes; restart officer Pauline, who despises her class and adores her pens; and Edward and Tubbs, owners of the 'local shop for local people' and petrified of the outside world. Overarching stories interweave between the sketches, in particular an exterior plan to build an unwanted road that will allow more visitors into the town. It's gripping, uncomfortable, and wonderfully funny viewing.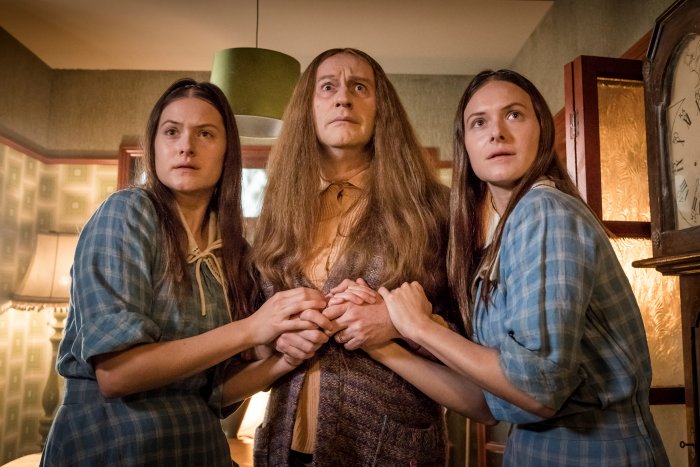 Series two continues the theme, develops existing characters and introduces new. There's Papa Lazarou, a freaky circus master who ominously calls everyone 'Dave'; butcher Hilary Briss, selling criminally underhand 'special meat' to addicted customers; and former rocker Les, desperate to get the band back together and weakly convincing himself otherwise. The trio of actors play all of their creations between them comically and gruesomely brilliantly, with all of the above and many more besides becoming legendary amongst The League of Gentlemen fans and beyond.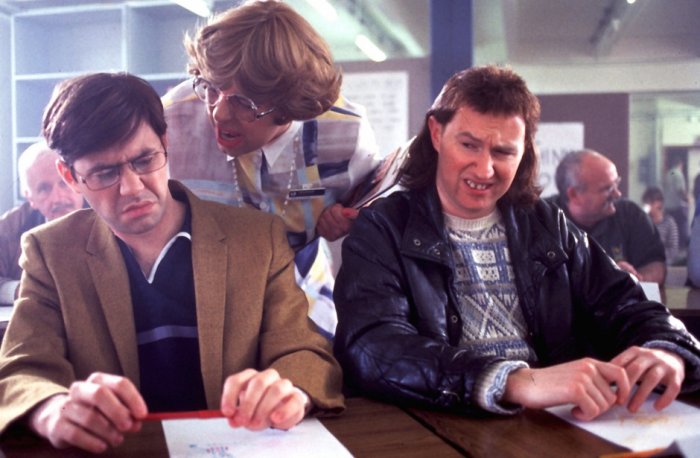 In series three, there is a slight variation, as each episode focuses more on one character and storyline, which hints throughout at an overriding link between them all. It is at times more formulaic, but only relatively so, with occasional nods to slapstick and more conventional comedy, yet still dominated by its natural left-field leanings. The dark depths are never compromised and the loud laughs are ever present. We watch the angry Geoff Tipps attempt to become a comedian, with predictably disastrous results, and see the repressed Charlie unintentionally become a masseur, with unpredictably cringey consequences. A crashing white van and a floating red bag end every episode, suggesting a simultaneous unity which ties it all together. 
Later, The League of Gentlemen released celebrated live shows, a film to mixed reactions, and after years doing other comedy horror mash ups such as Inside No.9, returned again with a three-part Christmas special that hit all the right wonky notes. This is comedy done better than its counterparts and horror that only the most knowledgeable could execute, and in that respect, these gentlemen are in a league of their own. Welcome to Royston Vasey. You'll never leave. 
Published on May 3rd, 2019. Written by John Barran for Television Heaven.