I'm Alan Partridge
1997 | United Kingdom
Alan Partridge is an iconic British television personality, loved and laughed at equally throughout his career. He first appeared in our ears on Radio 4's On The Hour, and to our eyes on TV's The Day Today. Those initial jobs were as a sports presenter, but he gained further recognition when becoming a chat show host on Knowing Me Knowing You. Then, in 1997, a documentary following his life was aired on BBC television, called I'm Alan Partridge. 

Despite the feeling of increasingly getting to know Alan through his broadcasting journey, Partridge is of course a fictional character, and all of the above are the comedy creations of writer Armando Iannucci and actor Steve Coogan. It is the accuracy in which Alan is portrayed that has made him a real life national treasure, and the behind the scenes insight of I'm Alan Partridge was a main elevating factor in this. 
The series begins with Alan living alone in Linton Travel Tavern, hosting the graveyard slot on Radio Norwich, and hoping for another series of his television chat show. In a classic restaurant scene with the BBC commissioning editor Tony Hayers, played with evident amusement by David Schneider, he learns that there will be no second series, and subsequently begins to unravel, with hilarious viewing effect, throughout the six episodes of the first season. 
During this, Alan cowardly fires his employees, absurdly falls in love, tactlessly insults his audience, desperately befriends hotel staff, and heavily leans on his nervy assistant Lynn. She is one of the outstanding supporting ensemble, performed with understated brilliance by Felicity Montagu, alongside other standout Simon Greenall as the darkly affable Geordie Michael.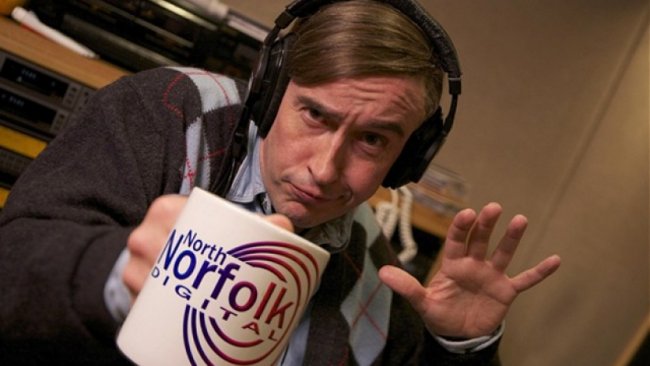 Whilst every moment is laugh out loud funny, we also begin to feel for Alan's personal and career decline. In the final episode, a surprising and tragic turn of events work in his favour and suddenly provide hope; the BBC commissioner dies, and to Alan's unhidden delight, is replaced by an old friend, Chris Feather, who immediately offers the sought after opportunities of a television comeback.
Back in the real world, this storyline was mirrored, when after a time away from television, I'm Alan Partridge returned to our screens in 2002 for a second series. This time, he appears even bleaker, more preposterous, having had a nervous breakdown and become obese. But as with season one, he is determined that this is the start of his return to success. 
In his personal life, this means a younger girlfriend and building a house. In his career, a prime radio show and a book release called 'Bouncing Back'. However, this being Alan, his boastful relationship is embarrassingly bonkers, his incomplete property forces him into a caravan, his radio chat offends, and his book ends up due to be pulped. It all sounds thoroughly depressing, but instead ramps up the absurd humour and belly laughs.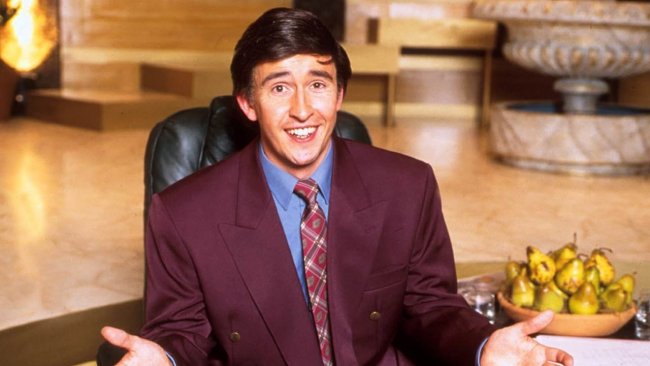 Throughout both seasons of I'm Alan Partridge, there are memorable moments that have stayed in the British psyche, repeated and quoted. There's the pitch of programme ideas that culminate in 'monkey tennis?'; the fleeing from his biggest fan whilst shouting 'he's a mentalist!'; the awkward conversations with giggling receptionist Sophie; the Valentine's date to an owl sanctuary; the tortuous foot impaling presentation; the incessant calling after his new mate 'Dan! Dan! Dan!'; and many many more that the uber fan can reel off and even the casual watcher will have their favourites. 
It is in these awkward situations that the country has sided with Alan, and continues to follow his progress through life. The story continues after I'm Alan Partridge in various showings, from the intimate Mid Morning Matters snippets to the epic Alpha Papa movie, and whilst all have been welcomed with positive reactions, it is these two short series of I'm Alan Partridge that many hold most fondly.

Published on April 25th, 2019. Written by John Barran for Television Heaven.