Carry On Christmas
1969 | United Kingdom
Encouraged by the fact that the Carry On series of films had just enjoyed its most successful year at the box office, ITV producer Peter Eton approached the film's producers and copyright owners, Peter Rogers and Gerald Thomas to make a special to be shown on Christmas Eve 1969. With filming having just completed on Carry On Up the Jungle, the producers were able to keep much of the cast together and even threw in a reference to the cinema release.  
In order to maintain continuity with the film series, Eton employed regular Carry On contributor Talbot Rothwell to write a script which would be an innuendo laden tribute to Charles Dickens, and in particular his popular tale of A Christmas Carol, and then pulled the master stroke of having it filmed in front of a live audience. Unrestrained by a filmed script and able to play to the audience, experienced theatrical turns such as Frankie Howerd, Peter Butterworth and Charles Hawtrey ad-libbed and corpsed their way through 50 minutes of outrageously bawdy jokes, many of which were totally unscripted (in fact at one stage Howerd seemed to totally forget the script and went into his own one-man show).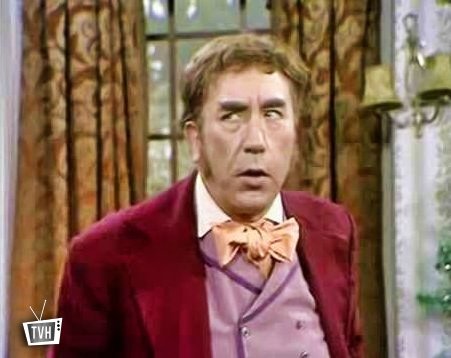 Trying to maintain some order in the middle of all this mayhem were experienced TV regulars Sid James, Terry Scott and Hattie Jacques. Barbara Windsor (who had not appeared in Carry On Up the Jungle) and Bernard Bresslaw rounded off the regular Carry On compliment. Lending from other literary classics the first part of the show saw Ebenezer Scrooge (James) getting his first visit from Marley's ghost (Hawtrey) to remind him of a loan he turned down for a certain Doctor Frank N. Stein (Scott). This is the cue for the good doctor and his creation (Bresslaw - who had actually missed out on the part for Hammer's 1957 The Curse of Frankenstein in favour of Christopher Lee) to go into a routine about a certain part of the monster's anatomy, which appeared to be missing. The story then moves on apace bringing in such characters as Count Dracula (Butterworth), the poet Robert Browning (Howerd) and an oversexed ghost (Windsor) before old Ebenezer sees the error of his ways and gives his fortune to Hattie Jacques.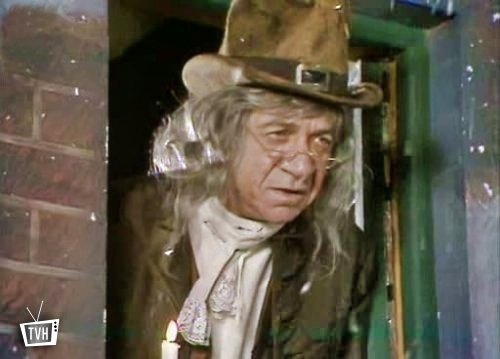 In a year that saw both Carry On Up the Khyber and Carry On Camping gross more at the British box-office than any other films, the team rounded off their success with the most watched programme on Christmas TV with an audience of 8.1 million viewers.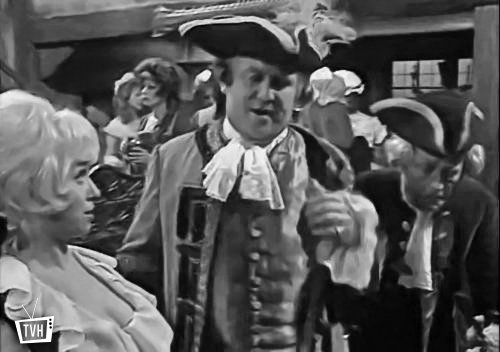 The show, which was the surprise hit of the year, spawned three more Xmas specials. The second, Carry On Again Christmas (or Carry On Long John or I'm Worried about Jim Hawkins) which sent-up Robert Louis Stevenson's Treasure Island, starred Sid James as Long John Silver and Barbara Windsor, in true pantomime tradition, playing the male role of Jim Hawkins, which (of course) was an excuse for a number of typical double entendre puns. Once again, the plot was loosely held together by a number of individual stories, but without a number of Carry On regulars (Kenneth Williams, Hattie Jacques for example) and a somewhat disappointing script from Dave Freeman and Sid Colin, this Christmas special lost the sparkle of the first. Furthermore, the 1970 special was shown in black and white due to a technicians' strike that caused Thames Television to broadcast all their Christmas shows that year in black and white.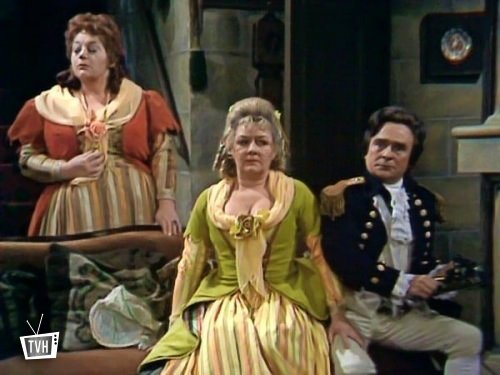 Following a two-year absence, the team returned in 1972 with Carry On Christmas (Carry On Stuffing). But this production is considered by many fans as the weakest of the Christmas specials. After the disappointment of the team's 1970 outing, Talbot Rothwell was brought back to do the writing. However, after only a few weeks into writing the script Rothwell became ill and couldn't continue. Dave Freeman was brought back to complete the project even though he had been unwell himself. Further behind-the-scenes problems were compounded by Charles Hawtrey pulling out at the last minute when, with the absence of Sid James and Terry Scott, the producers refused to give in to Hawtrey's demand for top billing over Hattie Jacques. As a result, Hawtrey never worked on another Carry On again. But even the return of Jacques, Joan Sims and Barbara Windsor could not raise enough laughs, due in the most part, to the poor and disjointed script.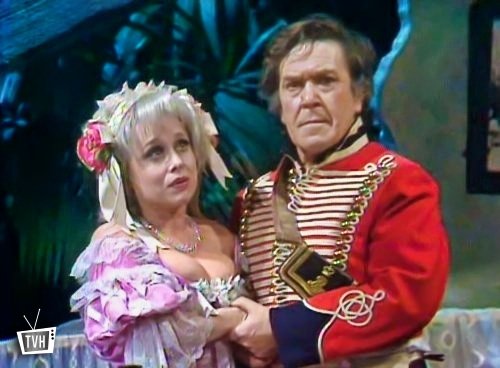 Mercifully, the fourth and final Christmas special saw a welcome return to form for the Carry On team. Written by Talbot Rothwell, Sid Belcher (Sid James) is an unenthusiastic store Santa over the Christmas holidays. When the customers have gone Sid wonders how Christmas was celebrated throughout the ages. ITV had high hopes for this Christmas special and featured James and Barbara Windsor on the cover of TV Times. Unfortunately, faced with going up against Steptoe and Son on the BBC, it had disappointing ratings and did not make the festive top ten. Most of the Carry On regulars were there. As well as James and Windsor, Kenneth Connor, Joan Sims, Peter Butterworth, Bernard Bresslaw and Jack Douglas all appeared in the Christmas special. Had the fourth Carry On Christmas been a ratings success there series may have carried on, but with the disappointing reception it received together with the previous outings it signalled the end of the series. When repeated two years later on 18 December 1975, it was watched by over 20 million viewers!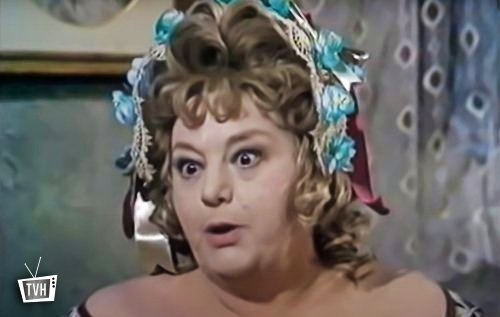 For many, the Carry On specials, like the later 60s and early 70s films, defined and encapsulated public taste in entertainment of a particular point in history. It presented the best of British seaside postcard humour with just the right amount of suggested bawdiness, but without being coarse or resorting to overt bad taste. However, by the mid-70s a much raunchier type of film was readily available in British cinemas. Sex was no longer a 'wink-wink, nudge-nudge' type of subject. 1974s Confessions of a Window Cleaner went to places that the Carry Ons would never dare to venture. Carry On Emmannuelle attempted and spectacularly failed to compete with nudity-laden, low budget, smutty series of Confessions films, whilst still maintaining a heavy dose of innuendo but without resorting to bums and boobs. But the era of this type of film had come and gone and it became clear that the Carry On films had outstayed their welcome.
The popularity of Carry On has not dwindled as much as would be expected in the ensuing years and even as recently as 2015 - ITV3 showed a three-part television retrospective titled Carry On Forever. The series would not be deemed appropriate for today's woke society, but equally as important it is a valuable reminder of how far we have come. In many respects the Carry Ons still manage to hold their own.
Cor blimey!
Published on December 20th, 2020. Written by Laurence Marcus for Television Heaven.