The Gentle Touch
1980 | United Kingdom
In 1974 US television introduced the first female law officer in a lead role in the aptly titled Police Woman. It was 1980 before the British version arrived and it was a case of you waiting six years for a policewoman to come along and you get two together. However, LWT's The Gentle Touch first broadcast on 11 April 1980, beat the BBC series Juliet Bravo by just over four months. 
The Gentle Touch portrayed the professional and private life of Detective Inspector Maggie Forbes who had worked her way up through the ranks of the Metropolitan Police Service before arriving newly promoted and appointed to the CID at Seven Dials police station in London's Soho district. In the first episode Maggie's policeman husband is shot and killed in the line of duty leaving her to juggle her career with single parenthood, raising her teenage son, Steve (Nigel Rathbone), and caring for her aging father with whom she has a less than easy relationship. 
Against orders she assists in bringing her husband's murderer to book and immediately hands in her resignation, believing she will face disciplinary action, anyway. However, her new boss, William Marlowe (Bill Russell), a seen it, done it and been there all before veteran realises Maggie's worth and talks her into staying. Of course, there were other obstacles to overcome for Maggie. This being the 1980s the Met was still a very much male dominated institute and she had to face prejudice from within her own team not least of all from DI Bob Croft (Brian Gwaspari) a bigotted sexist who also dispalyed open signs of racism and homophobia. In fact, The Gentle Touch didn't shy away from many topics during its run and bravely tackled prostitution, pornography, anti-Semitism, animal rights, and many other issues of the day with Maggie and her team thrust into the sharp end of things. The other team members included DS Jake Barrett (Paul Moriarty), DS Peter Philips (Kevin O'Shea) and young DS Jimmy Fenton (a pre- 'Casualty' Derek Thompson).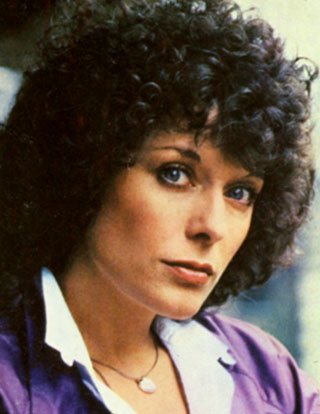 Jill Gascoine played the central character of Maggie Forbes and it was a part that she delivered with intelligence, sensitivity and grit, making Maggie a believable and well rounded character who was there to do a job and not just to add a touch of glamour to an otherwise standard police procedural series. 
Unlike the American girls of Charlie's Angels Maggie didn't unbelievably tackle villians who were twice her size, she didn't jump into vehicles and speed off at a hundred miles an hour (indeed, Gascoine was only ever filmed behind the wheel of a stationary car, because in real life she couldn't drive), and she didn't wear sexy outfits for undercover work. But what she did do was win over a legion of fans both male and female who enjoyed a central character who was as intelligent as she was gutsy. Even the bigoted Bob Croft ended up showing her a reserved admiration. 
The Gentle Touch lasted for five seasons but Maggie Forbes lasted a bit longer. The following year she returned in the far more action oriented series, C.A.T.S. Eyes about a team of gun-totting female detectives in what can be best described as a British version of Charlie's Angels; a sad end to the career of one of the UKs best fictional female detectives. However, there is a nice story to end on: In the episode 'Something Blue' (broadcast in 1980) Gascoine had a scene with actress Lynda Marchal who was playing a prostitute. In an effort to win over the girl's confidence Maggie says "We really should talk, woman to woman - my name is Maggie". The reply, "All right, call me Juanita" reduced the two actresses into fits of laughter. Marchal felt she could write more believable dialogue and Gascoine encouraged her to do so. Eventually she did; using the pseudonym Lynda La Plante.
Published on December 17th, 2018. Written by Laurence Marcus for Television Heaven.