Grace Under Fire
1993 | United States
One of the more realistic comedies of the 1990's, Grace Under Fire was loosely based on the stand-up routine and real life adventures of its star, Brett Butler. The honesty and down-to-earth character she played helped make "Grace" a top ten hit. But the show eventually self-destructed, with five executive producers in five years and what "Entertainment Weekly" called "Butler's erratic behaviour" on the set.
Such problems were not new for shows produced by the team of Marcia Carsey and Tom Werner, who struck gold with the megahit The Cosby Show in 1984 and Roseanne in 1988.
This is not meant to be a sexist observation, but each of these women--Roseanne, Butler and Cybill's Cybill Sheppard-had a clear direction for their respective series. More often than not, Carsey-Werner and the network gave the power to the star, especially when the show is a major hit and nobody wants to mess with success. Brett Butler, like Jerry Seinfeld, Tim Allen, Roseanne and Ellen DeGeneres, found initial success playing comedy clubs and starring in well-received cable television specials.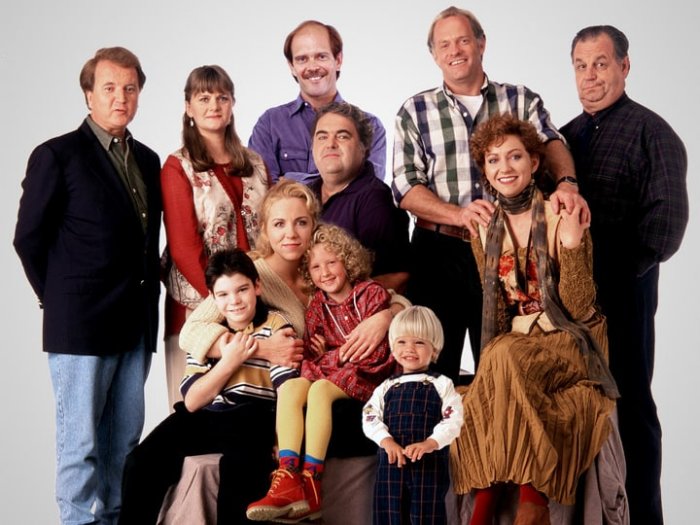 Those venues showcased Butler's Southern humour, her dealings with men, substance abuse and liberal politics. That routine led to the creation of Grace Under Fire. She played Grace Kelly, a recovering alcoholic and mother of three children who divorced her alcoholic, abusive husband to start a new life on her own in the Southern town of Victory, Missouri. To earn a living, she worked in an oil field. For support, she leaned on her friends, including pharmacist Russell Norton (played by Dave Thomas, one of the brightest stars of the SCTV troupe), best pal and next-door neighbour Nadine Swobota (Julie White) and her husband Wade (Casey Sander). Following hit Home Improvement on ABC's Wednesday night schedule, "Grace" was an instant smash, becoming the highest-ranked new series of the 1993-94 television season.
But while critics and viewers were enjoying "Grace", there was plenty of "Fire" backstage, as Butler began demanding more control over the series and her character. A clash with creator and executive producer Chuck Lorre ended with his departure; he later sued Carsey-Werner over the show's profits. Five executive producers would be working on "Grace" by the end of the show's run. Butler defended her actions, telling "Entertainment Weekly" magazine she knows she's "an overwhelming person, but I know I'm not evil, and I know I'm not unfair." Butler simply wanted the writing to reflect what Grace would say or do in the various situations she found herself in. (Things turned out better for one of the show's writers, Alan Ball. He later wrote the Academy Award-winning film American Beauty and created the HBO drama Six Feet Under.)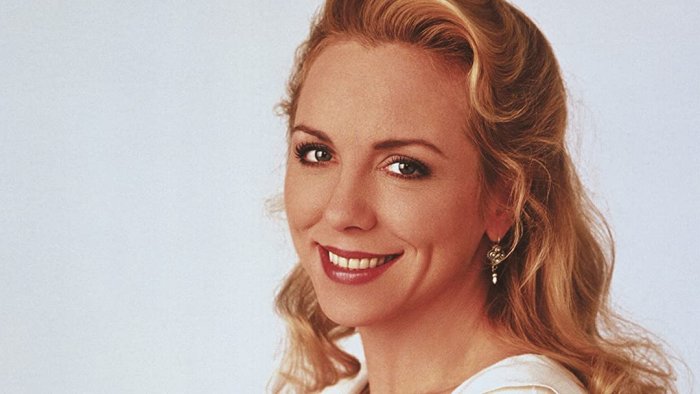 But the backstage problems were far from over. In August 1997, Butler entered outpatient drug rehabilitation, reportedly for an addiction to painkillers. ABC decided not to renew "Grace" for the fall 1997 season due to slumping ratings, but did order new episodes as a mid-season replacement. In January 1998, production on the show was shut down once again; the studio claimed it was done to allow Butler to "resolve some personal issues". But one ABC source at the time claimed Butler "blew up" on the set, prompting the shutdown. Soon after, "TV Guide" magazine published a report about the comic's off-stage antics. According to former show producers and writers, Butler was hard to work with and had a habit of "flashing" her surgically enhanced bosom. The latter behaviour may have been responsible for the early departure of 12-year-old Jon Paul Steuer, who played her son Quentin on the show.
After an alleged "show and tell" incident, Steuer was reportedly released from his contract. Co-star Julie White also left the show after the fourth season, reportedly because she was tired of Butler's behaviour. By now ABC was becoming concerned about Butler's overall health, and was less patient with her increasing frequency of missed recordings. The show's ratings fell dramatically, not helped by Butler's reputation in the press. In February 1998, ABC officially cancelled Grace Under Fire after a five-year run.
In an interview with Entertainment Tonight a year later, Butler admitted she "lost a lot and created a great deal of wreckage and don't have anyone to blame but myself". She also admitted her addiction to drugs and alcohol was the cause of her personal and health problems. In October 2011, Butler appeared on The Rosie Show and reported being sober since 1998. In recent years, Butler has straightened up her personal life, kicked drugs and booze, and occasionally acts. From 2018 to 2019, she played Tammy Rose Sutton in the AMC horror series, The Walking Dead. Also in 2019, she took a recurring role as Sandy Jackson, the mother of Reese Witherspoon's character in the Apple TV+ drama series, The Morning Show. She returned to doing her stand-up comedy routine in clubs all over the US, with an attitude that reflects a different woman than the Brett Butler in her Grace Under Fire days.
Unfortunately, in 2021 she admitted to the Hollywood Reporter that she was broke and also admitted that her Vicodin addiction had cost her dearly. Referring to Grace Under Fire she admitted "At the bloody bitter end, I really was difficult. I was out of my mind. Drugs will do that to you. The show should have been pulled sooner than it was." Despite admitting that she was aware that there are many other people in the same situation, she acknowledged that many of those people never had the opportunities that she did. "It doesn't really lessen my self-loathing or fear about it."
For details of supporting Mental Health Awareness Week click the following link; https://www.mind.org.uk/get-involved/mental-health-awareness-week
Published on April 11th, 2022. Written by Michael Spadoni for Television Heaven.