Helen - A woman of Today
1973 | United Kingdom
During the filming of the 1967 series 'A Man of Our Times' starring George Cole, in which Cole's character is having an extramarital affair, producer Richard Bates thought it would be a good idea to make a version that looked at the emotional effect on the betrayed woman's point of view. Whether or not television was ready for this type of drama, in what was still a male dominated medium at that time was probably reflected in Bates' difficulty in getting approval from any production company. "I tried practically every company and they all rejected it," he said. "Some kept it for months before making a decision, but it always finished coming back to me."
In 1973 he put it up to London Weekend Television. "They bought it the next day."
Helen Tulley has a husband with a good job and two children that she dotes on. She and husband Frank (Martin Shaw) are managing to buy their own house and they can afford to own a car. On the face of it, they are a perfectly normal, happy family. But as the drama opens, there is a cloud beginning to form over the marriage that could change all their lives. Helen suspects that her husband is seeing another woman.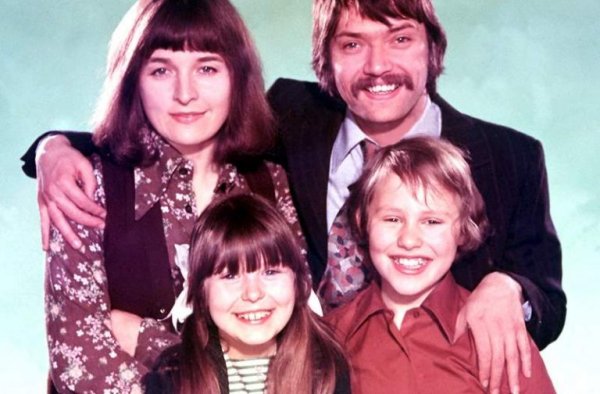 When the awful truth is revealed that Frank has been repeatedly lying to her and has been having an affair with Carole Mason (Sharon Duce) for the last five years, Helen is resolute that their marriage is over despite her friends and family urging her to forgive and forget and stand by her man. Perhaps there was a time and a television drama when she would have done, but this was now the 1970s and there was an increasing awareness of the feminist movement, and so we see Helen bravely decide to leave the cheating Frank and go it alone with her two children (Diana Hutchinson and Christopher Ballantyne).
The middle-class thirtysomething mother turns to study and becomes self-reliant as she goes through the traumatic changes in her life.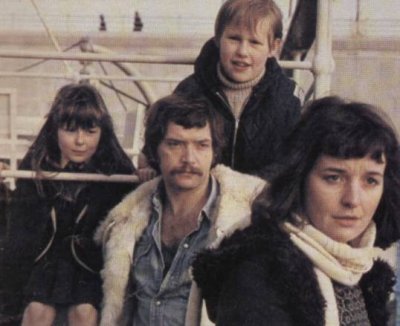 Helen - A Woman of Today was one of the first series to actually explore the woman's point of view and make her the centre of the drama. Again, it was a sign of the times that a large portion of male viewers, including several critics, thought that Helen was being bloody minded and obstinate in not taking her husband back. Even female viewers appeared to be divided about Helen, with one viewer writing to the TV Times magazine, 'I am divorced, and been through it all, Social Security, the lot. But I've never been the hopeless creature she is.' Whilst another, perhaps more accurately summed up the series by saying:  'The writing in this series is accurately observant, the production sympathetic, and Alison Fiske's central performance is the most moving and persuasive acting seen on any channel for a long time.'
When Frank sells the family home, Helen makes a desperate search to find a place of her own. It seems the only possibility open to her is to ask for her parents help, perhaps at the risk of losing her new-found independence.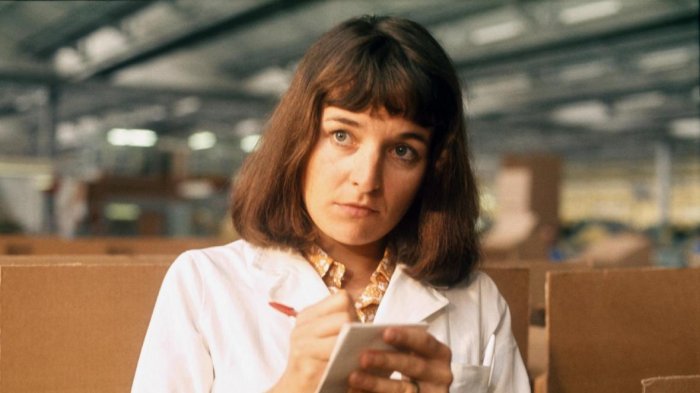 The series also showed the consequences of the affair and the effect it had on Helen and Frank's children, particularly when he wants to introduce them to his girlfriend – the woman that, as far as they are concerned, broke up their parents' marriage.  When later in the series Carole leaves Frank, he becomes lonely and depressed and takes to spying on his wife. Helen, now seeking male companionship at work, begins seeing a colleague who offers her emotional support and consolation. But the children are fed up with sharing cramped living conditions and want elbow room and familiarity of their former family home...and their dad.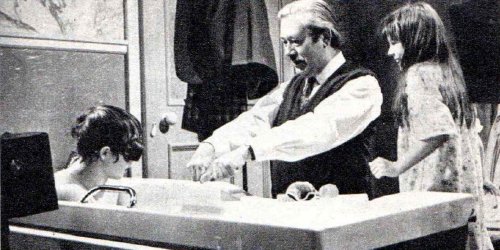 Martin Shaw, interviewed in 1973 for a TV Timesarticle made it quite clear how he felt about his character. "Frank is the quintessence of male pride. I despise this sort of man. I wouldn't like him if he was simply over masculine, but this is a cover-up for his weak-mindedness. When he gets involved in this stupid business with another woman, he fails to deal with the situation. He lies to his wife; he plays the odds like a mad gambler. It is mentally and physically debilitating to work on a long series (13 episodes) - even more so when the person you're playing is someone like Frank."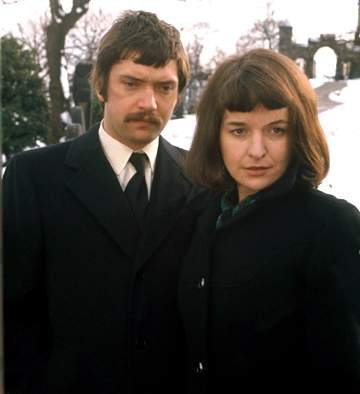 Alison Fiske initially intended to be a dancer and began her training as an actor at London's Central School of Speech and Drama. Her first TV role was in 1965 in the Arts Magazine programme 'Monitor' in a programme directed by Ken Russell, and in 1969 she appeared in eight episodes of 'The Doctors', a BBC series set around a general practice in north London.
'Helen - A Woman of Today' was her first leading role but it would be another five years before she appeared on television again. In 1976 she appeared as a civilised Lady Macbeth alongside John Rhys-Davies at the York Theatre Royal. She also picked up a second Society of London Theatre nomination in 1979 for playing Eva in W Somerset Maugham's 'For Services Rendered' at London's National Theatre.
Fiske returned to television in a 1978 'BBC2 Play of the Week' presentation 'Tea on Sunday.' But she only appeared in one more series for more than one episode when she starred as Elsie Penfield in the BBC mini-series 'The Detective' in 1985. Following that, Fiske appeared in single episodes of 'Tales of the Unexpected', 'Doctor Finlay', and Midsomer Murders'. Her last screen appearance was in an episode of the ITV series 'Cold Blood.'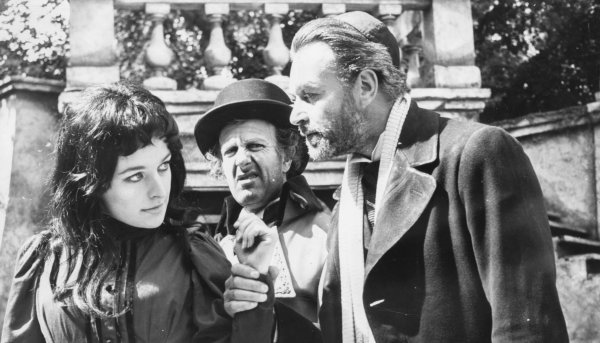 At the National Theatre in the 1990s, she was especially memorable as Mrs Pearce to Alan Howard's Professor Higgins in 'Pygmalion' (1992), Madge in Rodney Ackland's 'Absolute Hell' (1995) and as the wife to Martin Shaw's Thomas More in Robert Bolt's 'A Man for All Seasons' (Haymarket, 2006).
In 2008, Fiske retired to her East Sussex home with her husband, the writer Stephen Fagan, and was content to spend her time walking the South Downs and planning European city holidays. She passed away on 26 July 2020, aged 76 years, losing a battle with cancer. As Helen, Alison Fiske will be fondly remembered for her award-winning role that exposed the repressive realities facing single women in 1970s Britain.
Published on October 12th, 2020. Written by Laurence Marcus for Television Heaven.