Martin Kane, Private Eye
1949 | United States
Television's first private eye was broadcast live from 1 September 1949 and was also heard on radio for several years. Both formats were sponsored by U.S. Tobacco and as a result Kane could often be found hanging around Happy McCann's tobacco shop where he could discuss with the owner (played by Walter Kinsella) the virtues of buying the sponsor's products.
Played by actor William Gargan (main picture), Kane was a New York based private eye, easy-going, wisecracking, cool exterior, all of which masked a tough investigator who was nobody's fool. The stories invariably revolved round a murder investigation that, according to Gargan's own 1969 published biography, were nothing to write home about. 'Very soon in the game I realised our stories were nothing to rave about.' He wrote. 'I developed a tongue-in-cheek style, a spoof of the hard-boiled detective a way of silently saying, 'Don't blame me for the lousy stories, I didn't write them.'
Gargan remained in the role for two years but left in 1951. 'It also had a producer I could not abide.... He used the show for a flesh parade. The result was we had pretty, empty-headed girls on the show. blowing lines all over the lot. The show began to slide downhill. In desperation, I began to mug a little more, to cover up the new holes, and the script writers began to write more blatantly. You get into a terrible rut this way. Everybody works harder to undo the damage, and the result is more screeching, more overacting, overwriting, which starts to drive the viewers away.'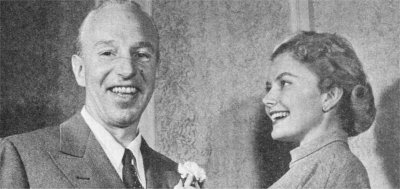 In spite of Gargan's comments, by 1950 the show had reached 12th spot in the ratings, and in two subsequent seasons, reached the top ten.
In 1951 Lloyd Nolan took the lead role but he departed after one season to be replaced by Lee Tracy who gave way in 1953 to Mark Stevens.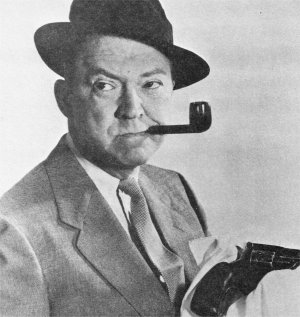 Although cancelled in 1953 the series returned three years later in a British produced, syndicated run entitled The New Adventures of Martin Kane. Gargan's career came to an end in 1958 when he developed throat cancer, and doctors were forced to remove his larynx. Speaking through an artificial voice box, Gargan became an activist and spokesman for the American Cancer Society, often warning about the dangers of smoking.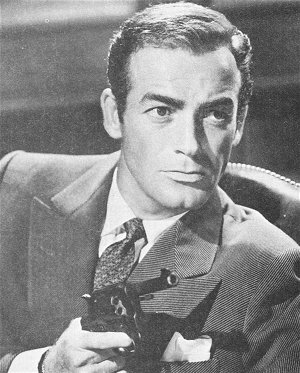 Published on April 6th, 2020. Written by Laurence Marcus for Television Heaven.