Maverick
1957 | United States
The series that launched James Garner on the road to stardom started out in 1957 as a serious entry into the traditional TV Western field, but soon began to spoof the genre mercilessly. In the process it became a small screen classic, much loved and much revived down the years before being turned into a Hollywood blockbuster in 1994.
The creation of TV producer Roy Huggins, wisecracking Texan Bret Maverick (Garner, who had begun his professional career by prompting Lloyd Nolan in a stage play -'Caine Mutiny Court Martial', before moving on to a non-speaking part), was a gambler who survived by the wit of his lip rather than the speed of his draw and by following dear old Pappy's advice of when in trouble -"Run!"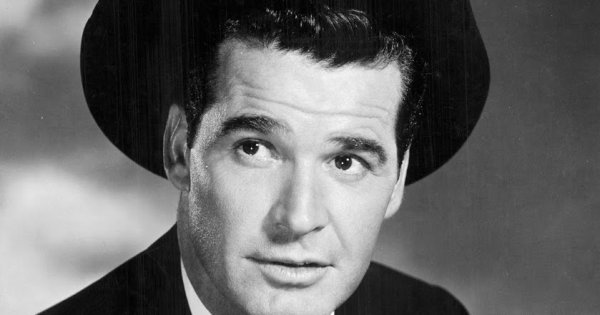 Jack Kelly as his more straight-laced younger brother, Bart (who was introduced in order to alternate the leads each week and allow more shows to be produced), later joined Garner, who displayed an amiable personality and natural talent for light comedy. Together they roamed from fictional town to fictional town that bore names such as "Bent Fork", "Oblivion" and "Ten Strike" and in the process lampooned popular TV Westerns such as 'Bonanza', in an episode in which Bart crossed pistols with one Joe Wheelwright, the owner of the Sub Rosa Ranch where he lived with his three sons Moose, Henry and Small Paul. As heroes the Maverick's were lazy, self centred and untrustworthy although they did display one redeeming feature and that was a willingness to help anyone in trouble.
Before the end of its run Maverick lost its star when Garner and Warner Brothers fell into dispute with each other. In January 1960 the Writers Guild of America went on strike and by March both Garner and Jack Kelly were suspended without pay by Warner Brothers who claimed there were no scripts available. Garner objected to his suspension claiming the studio was in no way hampered from continuing production and demanded payment of his salary. Warner Brothers refused to pay Garner who then sued him for breach of contract after he told them he considered his employment terminated. A legal battle ensued followed by a ruling by the Los Angeles Superior Court in favour of the star, leaving him free to walk out. His replacement was an English actor who would go on to become an international star: Roger Moore put on a holster and saddled up for the part of Cousin Beau who, displaying none of the usual family traits, had won a commendation in the Civil War before moving to England to get a "cultural education". Before the series came to an end (which was inevitable following Garner's departure), another Maverick joined (albeit for two episodes), in the form of Brent, as played by Robert Colbert, who would later star in the 1960's Irwin Allen sci-fi series, Time Tunnel.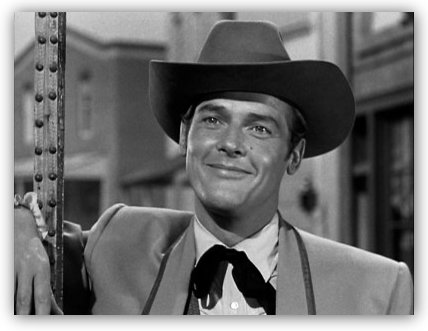 During its fifth and final season Maverick became a solo vehicle for Jack Kelly, who had settled his dispute with Warner Brothers and was rewarded with a pay rise and top billing. But after 13 episodes the series was cancelled, finally bowing out on July 8th 1962. Writer Huggins went on to create two more iconic series for US television; The Fugitive (1963) and then The Rockford Files (1974), which once again featured James Garner in the lead role.
Some notable names cut their directorial teeth on Maverick including Robert Altman, and guest stars such as Clint Walker (Cheyenne) and Ty Hardin (Bronco) dropped in from time to time. Garner returned to the role in 1979 for a TV Movie entitled The New Mavericks and a series (1981-82) called Bret Maverick (in which Jack Kelly made a cameo appearance in one episode), but neither managed to capture the charm of the Emmy Award winning original. (It won in 1959 for Best Western Series -the only year that the category existed). Garner co-starred with Mel Gibson in the 1994 big screen version, in which he turned up as his original characters father, Pappy, meaning that his portrayal of a Maverick character had spanned five decades.
Published on January 3rd, 2019. Written by Laurence Marcus (18 January 2001) for Television Heaven.