Mr Palfrey of Westminster
1984 | United Kingdom
The Traitor, by George Markstein, aired as part of Thames Television's Storyboard anthology on 23 August 1983. The story concerned itself with a British Civil Servant, on the outside an unimportant government employee who has an office in Deans Yard at Westminster School (close to the Houses of Parliament) which ironically was where he was educated. Just the right side of 50, he dresses extremely well, likes nice clothes and has the manner of a true gentleman. He enjoys fishing and never drinks before noon, and when he does it's probably a single gin and tonic. Outwardly, there is nothing special about Mr Palfrey. Except in reality, Mr Palfrey is a master of counterespionage and a spy-catcher extraordinaire.
Based on the pilot episode, Thames Television commissioned a four-episode series of Mr Palfrey of Westminster which debuted on 18 April 1984.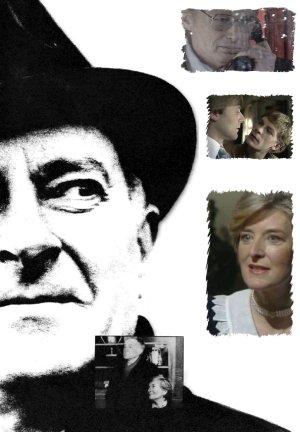 Palfrey has a new boss, a woman known only as 'The Coordinator' (Caroline Blakiston). She knows that Palfrey's deceptively outward charm hides an utterly ruthless nature and that he will go about his business in his own particular way. And she doesn't entirely trust him. So when a senior official at the Ministry of Defence is discovered carrying on a clandestine affair with a young woman from Czechoslovakia and that couple have disappeared, she wants Palfrey to investigate, but she appoints an assistant, Blair,  played by Clive Wood,  to work with Palfrey but report back to her. Blair is a particularly nasty piece of work.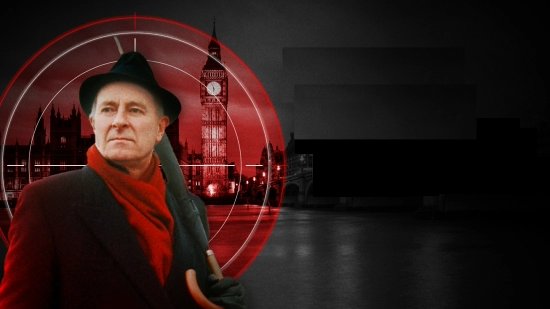 Mr Palfrey of Westminster starred Alec McCowen as the meticulous master spycatcher; John Shrapnel, Leslie Phillips, Julian Glover, Ronald Hines and Martin Jarvis were among several high-profile actors making guest appearances. The following year Thames commissioned a further series, this time comprising six episodes. But Mr Palfrey of Westminster received very mixed reviews. The Times noted that "Alec McCowen plays Palfrey to perfection." Other critics were less complimentary and found the stories too pedestrian for their liking. Apart from the lack of action sequences any violence was heavily implied but hardly ever seen.
In fairness, the criticisms came from a 1980s audience that was more tuned into watching all-out-action kitsch such as The Professionals.  'Palfrey' was far more cerebral and a call back to thoughtful slow boilers like Tinker, Tailor, Soldier, Spy. As such it has been better received by modern audiences with one reviewer noting; "The story lines & plots are intricate and interesting... with intrigue, humour and some action, without too much violence. A fantastic series...which is so well presented...with amazing acting!"
A traitor in the intelligence services refers to Mr Palfrey as "a mild little man", before correcting himself: "he's the grand inquisitor."
Published on April 16th, 2020. Written by Marc Saul for Television Heaven.