Pennies from Heaven
1978 | United Kingdom
Following sixteen single television plays, Dennis Potter, widely regarded as one of the most influential and inventive dramatists to have worked in British television, wrote the first of his musical fantasies, Pennies from Heaven
In what was originally conceived as the equivalent of a television novel, 'Pennies' arose from the writers' desire to foreground the sweet and sentimental melodies of 1930s popular songs in deliberate contrast to the tragic escapades of the Great Depression.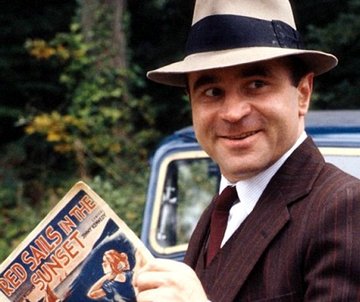 Arthur Parker is a sheet music salesman who hawks his wares from town to town. A romantic dreamer, Arthur escapes his own personal reality; a loveless marriage to his repressed wife Joan, in the lyrics of the songs he sells. Whilst on the road he meets with an accordion-playing vagrant and a naïve Forest of Dean schoolteacher, Eileen, with whom he becomes besotted. Claiming that his wife has died in a motorcycle accident, Arthur pursues Eileen until eventually she succumbs to his sexual advances.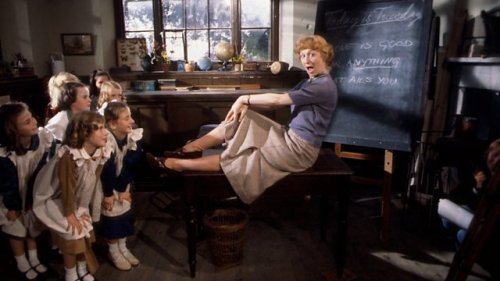 Arthur returns to Joan and persuades her to invest her inheritance in a record shop but continues his relationship with Eileen. After a chance encounter in a field with a young blind girl Arthur becomes lustful once again. But when the girl is found raped and murdered Arthur is arrested by the police - although soon released due to lack of evidence. However, the police still have an interest in him. Meanwhile, the real murderer, the accordion man, escapes.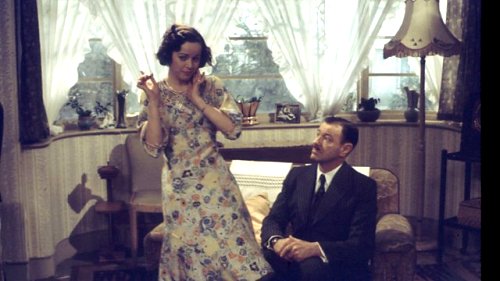 After discovering she is pregnant Eileen is forced to abandon her career.  She flees to London but soon falls into a life of destitution and eventually prostitution. Arthur finds Joan and together they run away. Joan is visited by an overzealous police officer to question her about Arthur's sudden disappearance and when she refers to his sexual tastes, particularly his wish for his wife to move around the house without wearing her undergarments, an arrest warrant is issued for him for the murder of the blind girl.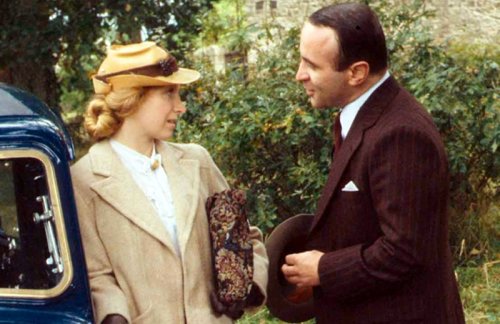 Now wanted by the police, Arthur and Eileen go on the run, but after spending a night in a barn Eileen encounters a deranged farmer, who she shoots dead. The police catch up with the couple and arrest Arthur who is sent to trial and sentenced to death.
Pennies from Heaven is not only a tale of tragedy but very much a stark illustration of the dark side of human nature that in a lesser writers' hand would undoubtedly have made for gloomy viewing. However, under the creative penmanship of one of television's most gifted and articulate dramatists, it is a shining example of the medium's capacity to produce a genuinely remarkable and ground-breaking piece of art.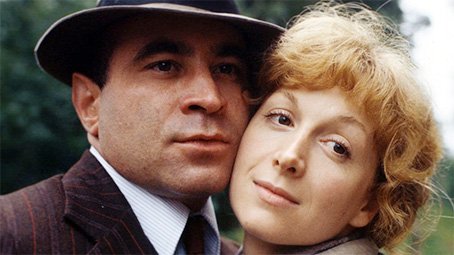 What made Pennies from Heaven immensely watchable, apart from the high quality of its writing, were the superb performance from its core cast and a format that was totally new to television drama. Despite the sinister undercurrent it possessed each episode was presented like a musical. Characters stepped out of the story to mime songs of the 1930s and dance in a Busby Berkleyesque style, which were used to articulate their hopes and desires. In many cases doubles were used in these routines to convey their unconscious yearnings. It gave the series an unreal quality that prevented the tragedy from becoming gloomy and downcast often making it unashamedly romantic.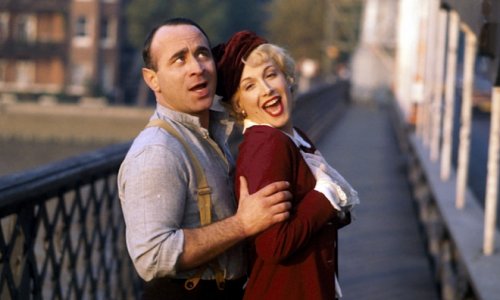 Pennies from Heaven became the viewer and critical favourite of 1978 and deservedly won the British Academy Television Award for Most Original Programme. In a 2000 poll of industry professionals conducted by the British Film Institute to find the 100 Greatest British Television Programmes of the 20th century, Pennies from Heaven was placed at number 21. It also established Bob Hoskins, who played Arthur, as a leading man. Potter, who was one of only four leading playwrights to have given their creative lives almost entirely to television - the others being Alan Bleasdale, Jack Rosenthal and the Paddy Chayevksy, followed it up with The Singing Detective considered by many as one of the last, great original works for television.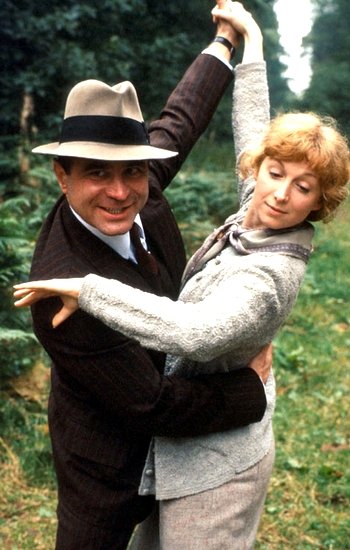 A 2003 film version of Pennies from Heaven, with Steve Martin as Arthur, was a box office flop and so it is the six-part serial that became the essential version. It was BBC drama at its most creative. Original, innovative and quintessentially Potter.
Published on April 19th, 2020. Written by Laurence Marcus for Television Heaven.