The South Bank Show
1978 | United Kingdom
Do you know your Mark Morris from your Tynchy Stryder? Your Smiths from your Elbow? Are you up to date with the most current news in the world of male ballet? Do you know who is the latest artists 'en vogue'? Well, if you are unsure then The South Bank Show is just what you need and if you are in the know then, what a clever little thing you are! 
Melvin Bragg's award winning show has been going strong since it's launch in 1978 and you can certainly see why. The show covers an eclectic mix of subjects that takes fans and novices alike through on a cultural journey. With such a diverse range of topics, you will not be a fan of everything but you can gain insight into a genre that you know nothing of but can learn to appreciate it for what it is. Take Grime music for example; I could probably name one or two selling artists in this genre but would not be able to scratch beneath the surface and nor would I want to really. It is not music I would choose listen to on a daily basis but the episode of The South Bank show featuring Grime music allowed a glimpse into how young people from a London estate found a way for their voices to be heard, in a unique way that meant something to them.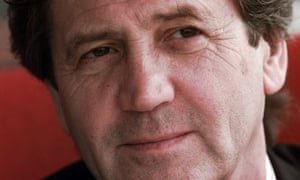 Creativity takes on many forms, some more appealing to us than others and some, that given a try, may just surprise us. There will be features on the show that are too unbearable for you, I for example could not stand to sit through an hour of James Bond chat and The Darkness, really? But that's ok. You can't like everything, right? 
With a recent move over to the fantastic Sky Arts, after its demise on ITV, there are plans for re-workings from the archives, including extra interviews and footage, so you can dip in and out of the programmes that take your fancy. Remember to include something new to you though, test that creativity of yours. Stand out episodes include the drunken and brilliant ramblings of Francis Bacon, a trip into the wonderfully eccentric world of Bjork and Alan Bennet being as wonderful as ever. In addition to the re-runs, there will be a host of new profiles that will continue to challenge audiences. 
The South Bank Show set the mould for future shows, most notably The Culture Show, but will always be a leader in bringing both popular and high culture to the masses. With ever increasing cuts to the arts and very few cultural programmes scheduled on mainstream TV, The South Bank Show needs to be treasured more than ever.
Published on January 31st, 2019. Written by Deborah Giannasi for Television Heaven.