Sam
1973 | United Kingdom
Gritty drama set in Yorkshire which, over three series, followed the fortunes of Sam Wilson from boy to man. 
After his father set sail to Canada with another woman 10 year old Sam and his mother, Dora (Barbara Ewing), were forced to settle in the small mining community of Skellerton. There young Sam's life revolved around his close relatives, grandfather, aunts and uncles all of whom faced various hardships such as unemployment or poverty. By the age of 14 Sam was forced to earn a living by working down the mines, but eventually he rebelled against his expected fate and ran away to sea. He eventually returned, took a job in an engineering factory, married Sarah Corby and settled down in the town of Golwick, although he never forgot his roots or the hardships he faced through the 1930s and 1940s. 
The young Sam Wilson was played by Kevin Moreton in series one whilst the grown-up Sam was played by future Taggart star Mark McManus.
Below is the original TV Times article that introduced the series in June 1973: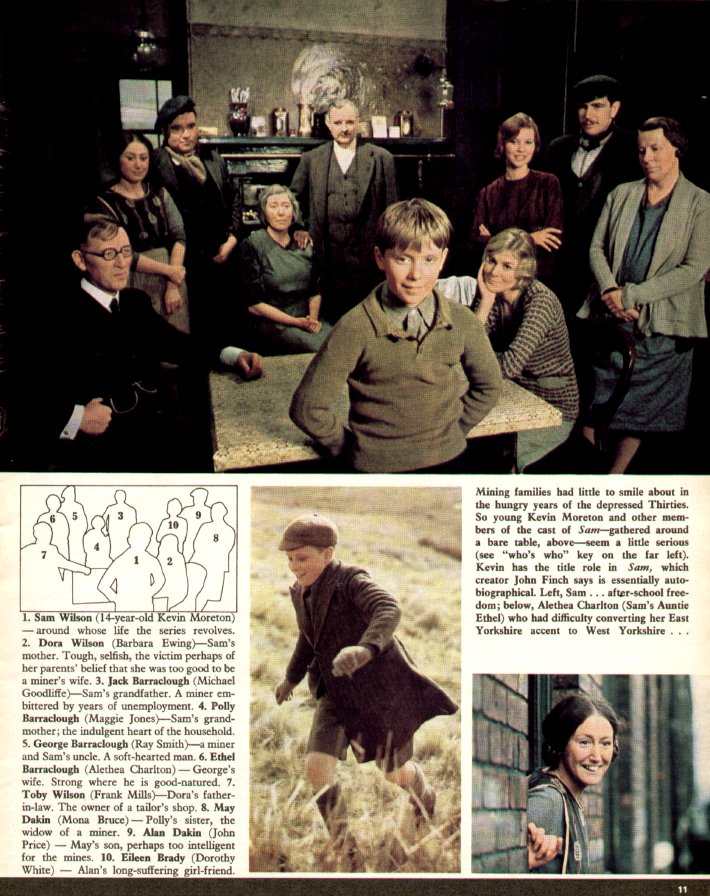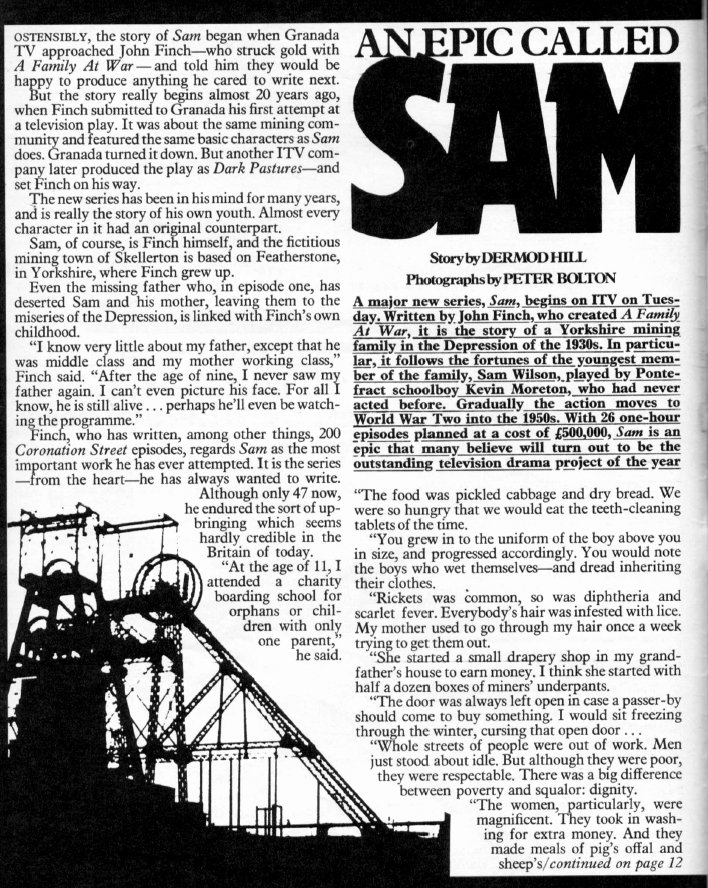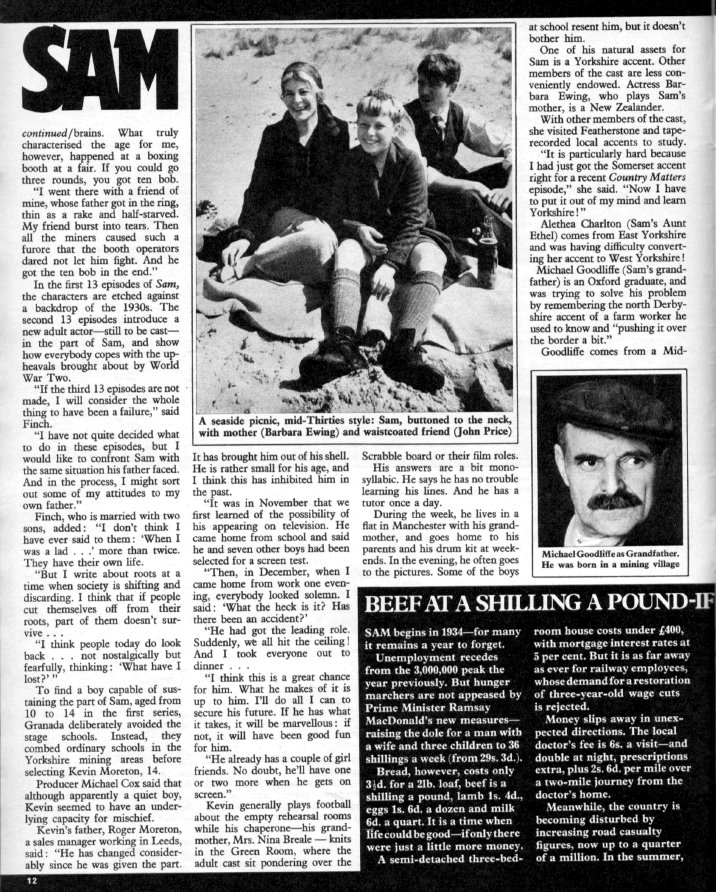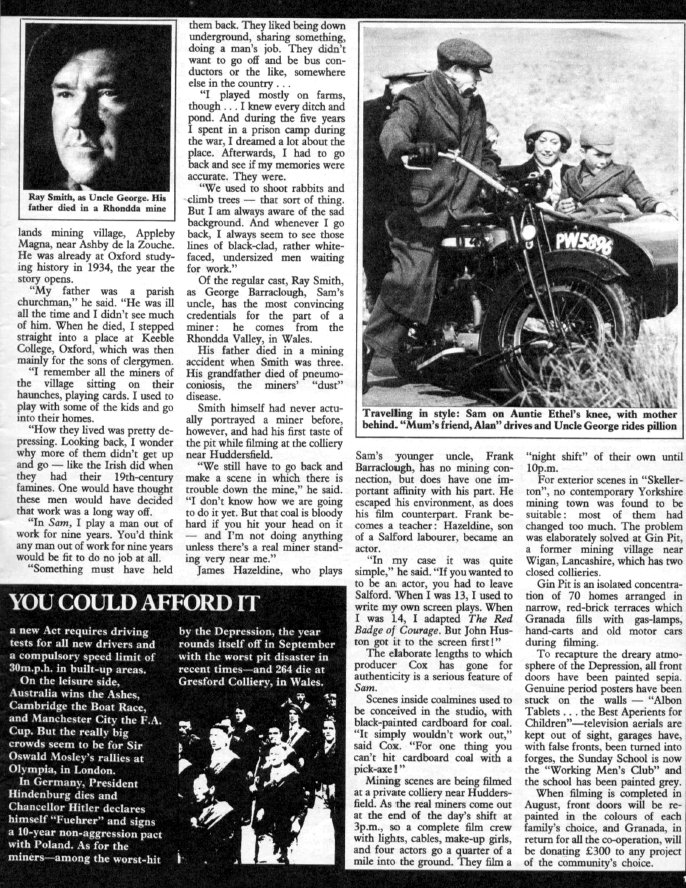 Published on September 2nd, 2019. Written by Noel Onely for Television Heaven.