The Pursuers
1961 | United Kingdom
A standard cop show made by Crestview Production and filmed at the Associated-British Elstree Studios, England, for ABC Weekend Television. Following the standard format for low-budget British cop shows the producers cast a former Hollywood star in the lead in the hope of selling the series of 39 half-hour episodes to the USA. Louis Hayward was Detective Inspector John Bollinger who 'walks the lonely streets of London with his police dog.'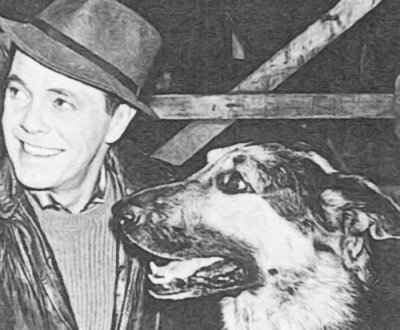 Hayward was actually born in Johannesburg, lived in South Africa and was educated in France and England before seeking fame in America. He was cast as the first screen incarnation of Simon Templar in Leslie Charteris' The Saint in New York (1938), produced by RKO. Although the film was a hit and eventually led to a long-running series, the lead was recast with George Sanders as Templar. However, Hayward did return to play Simon Templar once more in The Saint's Return in 1953 (released in the USA as The Saint's Girl Friday in 1954), a British-made production which was distributed by Hammer Films' distribution company Exclusive Films.
While his career never really rose above a steady jobbing actor Hayward enjoyed a comfortable living and later moved enthusiastically into television - producing his own series, The Lone Wolf, after buying the exclusive rights to several of Louis Joseph Vance's original stories. He also produced this British series originally to be titled Police Dog.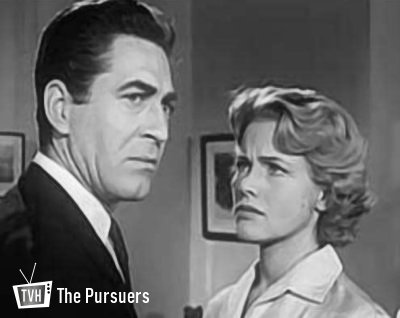 The Pursuers was written by (amongst others) Philip Levene, John Warwick, Leonard Finchman, Basil Dawson and Pip and Jane Baker and boasted a number of well-known guest stars. John Le Mesurier, Sam Kydd, Reginald Marsh, Barrie Ingham, Leonard Sachs, Edward Judd, Bernard Archard, Kevin Stoney, Barry Foster, Ronald Leigh-Hunt, Kenneth Griffith, and Honor Blackman all crossed paths with the decidedly dull detective. The wonderfully named Italian born actor Gaylord Cavallaro was another regular, playing Detective Sergeant Steve Wall. Cavallaro was one of those faces that constantly popped up on British television in quite a few single plays for the BBC, often playing an American. In 1958 he appeared as Irvin Berlin in a BBC production which was about the famous composer and lyricist.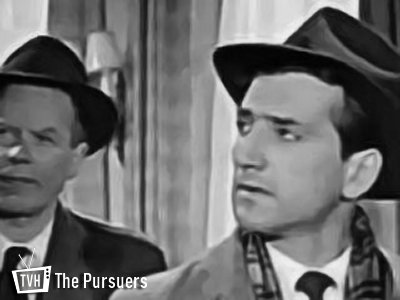 Shooting starting on 29 August 1960. Hyde described it as "...a purely British production. Probably the first that will not have any mid-Atlantic accents." The theme tune, The Pursuers, was composed by Malcolm Lockyer.
The first episode of The Pursuers ("The Sailor") centred round the death of a seaman on a freighter anchored in the Port of London. Bollinger is sent to investigate a case that has a strange and unexpected twist. Hot on the trail of a rabid dog who may be connected to the death, he finds himself fighting the clock to save the life of a man accused of manslaughter. And that's about as exciting as it got. TV Times billed it as 'a fascinating exposition of police work.' Viewers found it less so even given a primetime 730pm Sunday slot. After around 10 episodes they tired of it and it was moved to 11pm on Friday nights in most regions. 
Published on January 9th, 2021. Written by Laurence Marcus for Television Heaven.