Thorndyke
1964 | United Kingdom
The play was well-received, winning over the critics to such an extent that the BBC commissioned a series of six stories almost immediately.
R. Austin Freeman's fictional character Dr John Evelyn Thorndyke, who first appeared in print in 1907, was the scientific sleuth of 21 novels and 40 short stories before he came to our television screens in 1964.
In March 1964, the BBC launched a new anthology series called Detective. 'Since Conan Doyle set the style with his Sherlock Holmes,' the Radio Times informed its readers, 'most detective writers have traditionally wedded themselves to a single detective who figures in any number of stories. And, collectively, the crime writers have created as rich a gallery of eccentrics as is to be found anywhere in literature.'
'These are the heroes of the series...You will meet booming extroverts like Carter Dickson's Sir Henry Merrivale, elegant academics like Michael Innes's Appleby, cosmopolitan connoisseurs like E.C. Bentley's Philip Trent, and many others including of course the great Holmes himself.'
To bring the series to the screen, the BBC employed their top scriptwriters, such as John Hopkins, a veteran of more than forty Z Cars scripts. Each individual story was introduced by Rupert Davies in character as Maigret, George Simenon's Parisian policeman, already a successful television detective since 1960.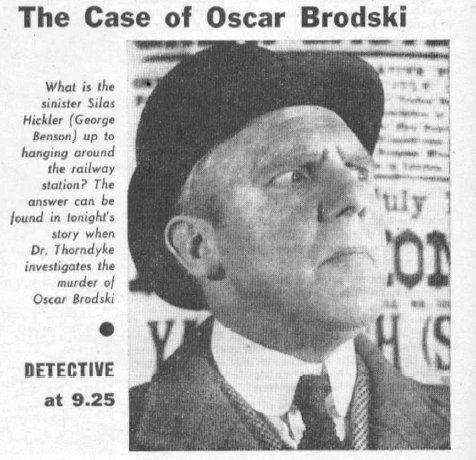 The Case of Oscar Brodski, a short story first published in McClure's Magazine, December 1910, was the 15th story in the anthology series (broadcast in July) and introduced viewers to Dr. Thorndyke, an Edwardian medic who had received his formal degree at St Margaret's Hospital in London, before gaining an academic research degree as Doctor of Science. Following this he was called to the Bar with an eye to getting an appointment as coroner, but instead set himself up in chambers. Being qualified in both medicine and in the law, Thorndyke, utilising his own private laboratory in which he made full use of techniques which were revolutionary for his time, could fairly lay claim to be the first real forensic scientist of detective fiction.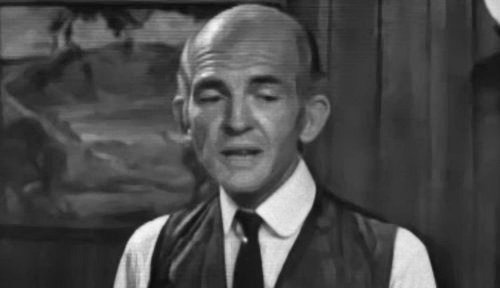 A sophisticated middle-aged bachelor, Thorndyke, played by distinguished character actor Peter Copley, is joined by two colleagues, medical man Doctor Jervis (Paul Williamson in the series replaced Gerald Sim from the first play) and his manservant Polton (Patrick Newell).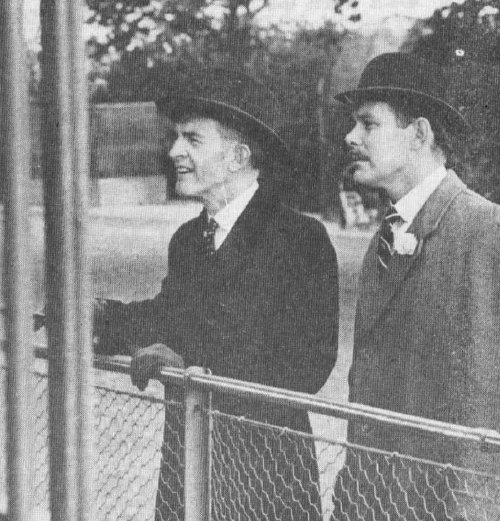 The play centred round the death of Oscar Brodski who is believed to have fallen in front of an oncoming train. But Thorndyke, who is a passenger on the train, believes it is murder rather than suicide and discovers that the sinister Silas Hickler had lured Brodski to a lonely cottage where he murdered him for the diamonds he was carrying. The play was well-received, winning over the critics to such an extent that the BBC commissioned a series of six stories almost immediately. But when The Old Lag kicked off the series it left some of those enthusiastic critics somewhat disappointed. Bill Edmund, writing a review in The Stage (8 October 1964), was one of them. He wrote: 'I was one who wanted more Thorndyke but this episode was disappointing. Maybe this was the result of too many hands and minds in preparation of it. C.E. Webber dramatised it, Allan Prior adapted it, it was script edited by K. Levison, film edited by Roy Watts and the efforts of these four was directed by Gilchrist Calder. Quite a crowd to mould one Austin Freeman short story. From the result...I think each of this quintet had his own idea of what to do with the story.'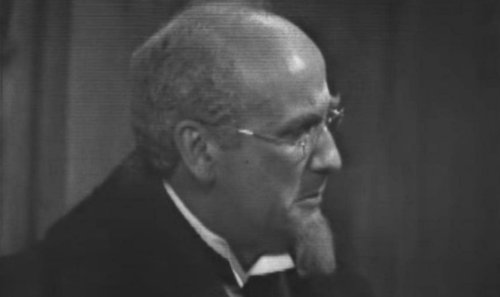 Edmund was also unimpressed by some of the performances, including that of the lead: 'Compared with the first Thorndyke I found Peter Copley's second appearance far too debonair for my liking. Add to that sophistication, and you get a detective who acted throughout as though the whole thing was some sort of joke. This lighthearted atmosphere was carried on by most of the cast who seemed to have 1964 ideas and movement and speech with a 1910 setting. The only one in the play who did any real acting other than Patrick Troughton was Doria Griffith.' Not everyone was of the same opinion and one viewer went to the trouble of putting pen to paper to tell the Daily Mirror that she thought Thorndyke was 'a first rate series.' Mrs Wright, from Co.Durham thought that 'the stories are credible and Peter Copley as Dr. Thorndyke is particularly good. Here is a hero who is clever without being smug or pompous.'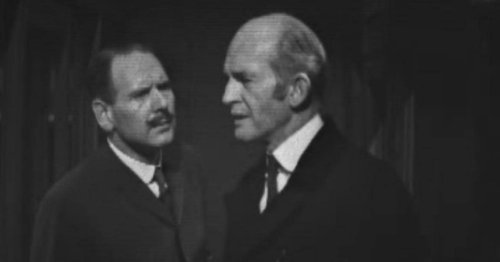 The ever reliable Copley had a prolific career on television and demand for his services was such that between 1934 and 2008 he appeared in over 200 productions. However, Thorndyke only lasted the one season. Although it has not been commercially released, some episodes  do exist in the BBC's archives.
Published on February 28th, 2022. Written by Marc Saul for Television Heaven.