The Splendid Spur
1960 | United Kingdom
Although swashbucklers were synonymous with ITV in the late 50s and early 60s the BBC did produce some of their own, even if they were based on lesser known characters from literature. 
One such was The Splendid Spur a Rounhead versus Cavalier actioneer set in 1642. Charles l, having dissolved parliament and fled London has moved his court to Oxford as England is thrown into the brink of civil war. It's every man for himself as Captain Luke Settle is hired to kill the Killigrew family by their bailiff Hannibal Tingcomb (Nigel Arkwright) so that he can take over their property. A friend of the family, Jack Marvel (Kenneth Farrington), aids Delia Killigrew (Victoria Watts) and her father, and helps them to escape.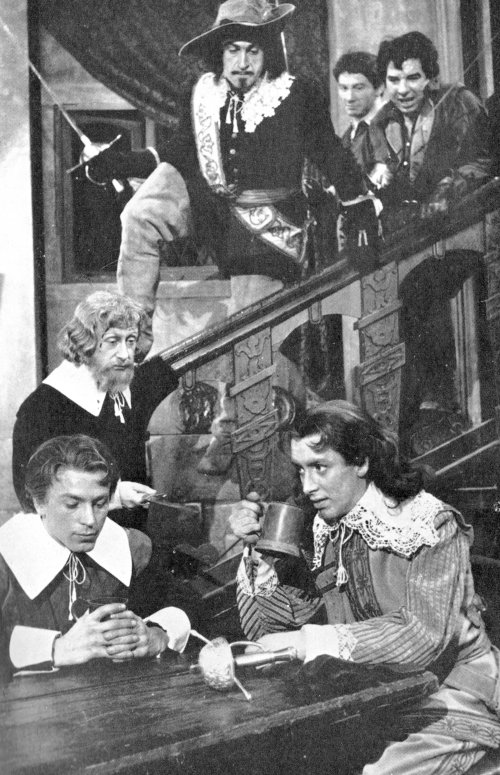 Settle, the villain of the piece is played by future Doctor Who Patrick Troughton. Fans of the later sci-fi series would be surprised to see Troughton leaping over banisters and engaging in sword-play; but it was not the first time he'd swashbuckled his way through a series, having previously played Robin Hood. The series was based on the novel by Sir Arthur Quiller-Couch, adapted by David Tutaev and produced by David Goddard.
Published on January 31st, 2019. Written by Laurence Marcus for Television Heaven.