The Sullavan Brothers
1964 | United Kingdom
The following article has been reproduced in its entirety from the Television Show Book (1965) edited by Ken and Sylvia Ferguson and published by Purnell.

The bewildering, complex machinery of the law, one might have thought, would not have been the basis on which to build a successful television series, but ATV's The Sullavan Brothers has proved a most popular and fascinating show. The interest in this series is not the crime, but the motives, the background and the circumstances which led to the crime.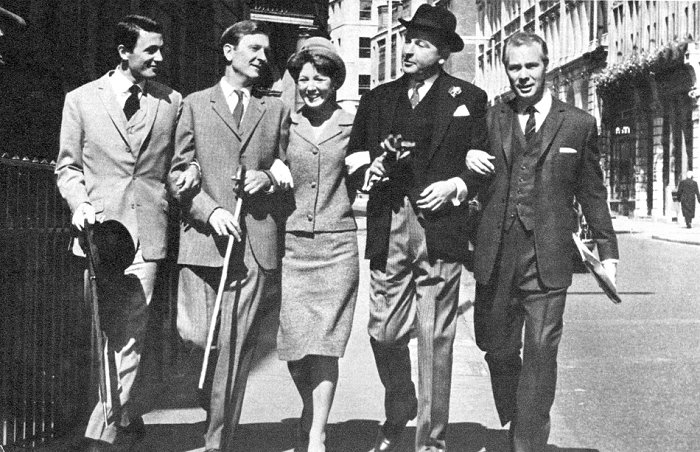 It is set in London, for many the legal centre of the world, and it involves four brothers in a series of courtroom battles at all levels of the law. Against the realistic background of the Middle Temple and law offices in central London they take on cases which in many instances are those ordinary viewers could experience or be aware of from day- to-day newspaper reports. Devised by Lord (Ted) Willis, the series is characteristic of his former programmes in that it makes social comment as well as entertaining. Said Willis, "We want to show the drama of the indi­vidual who finds himself face to face with legal machinery he cannot understand or control."

Producer Jack Williams, who, like Willis, was closely connected with the Sergeant Cork series, said, "One of the themes of this series is the fight for real justice in Britain today against a background of an antiquated set of laws encumbered by precedent. These often appear unfair, because they were not designed to deal with modern problems." 
The brilliant Sullavans are men of the law who dedicate much of their work to the rights of ordinary people who have landed in court because of their own failings and emotions. The four Sullavans are sons of the late Michael Sullavan. Michael was a solicitor who founded the family business and instilled in his sons his own passionate love of justice and a willingness to help the underdog who finds himself pitted against the might of our legal system. The head of the family is big, bulldozing Robert Sullavan, Q.C., one of the most successful barristers in the country. He is impatient of incompetence and injustice. His brothers take their cases to him. Robert is married to his second wife and has two sons.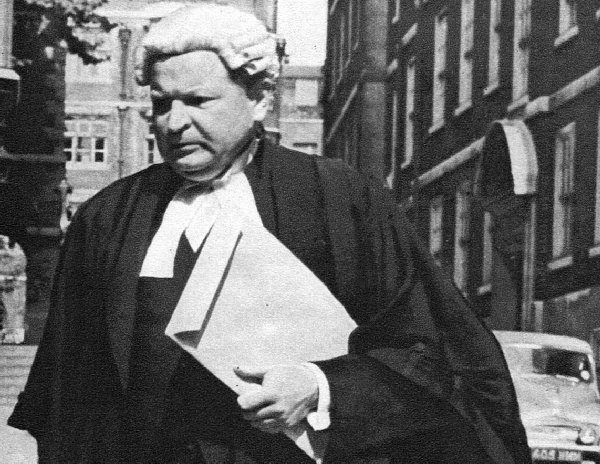 The actor, Hugh Manning, who has brought this character to our screens, started his theatrical career in repertory. He acted with the reps of Birmingham, Bristol, Oxford and Windsor. At one time he was a prominent member of the BBC Repertory Company.
How does he like to relax away from the stage and cameras? "I like a game of tennis. And I usually like to start the day with a game at about eight in the morning. Nothing like it for keeping fit."

Paul Sullavan is the logical thinker of the family. He is the organiser, administrator and man whose good sense and clear thinking holds his company together. He is 42 and is interested in the arts. His wife, Ruth, has written successful novels and also writes book reviews. They have three children. Portraying this role is actor Anthony Bate, who was a gold medallist of the Central School of Speech and Drama. He is frequently seen in TV drama plays on both channels. John Sullavan is the idealist. His strong beliefs and passionate opinions are treated with great respect by his brothers and his wife, Beth. John is 40, well-read, intelligent and cultured. He served as a fighter pilot during the war and was shot down. He lost his sight because of this. 
In creating this character, Ted Willis explained, "We are approaching blind­ness in an entirely new way in this series. I guarantee that most viewers have by now forgotten all about John's lack of sight. He behaves perfectly normally in his own home and at his office." The character of John also brings home the point that people with apparently unbearable afflictions can, and often do, lead full and active Eves. John is portrayed by Tenniel Evans, who was born in Kenya. He came to England when he was ten to study at Christ's Hospital. During the war he served in the army. Later he studied at St. Andrews University and R.A.D.A. He has a long list of stage and television credits. He is married, with two children. His great uncle was Sir Charles Tenniel, chief cartoonist for Punch and famous for countless illustrations. His great-great aunt was Mary Ann Evans, famous as George Eliot, the novelist.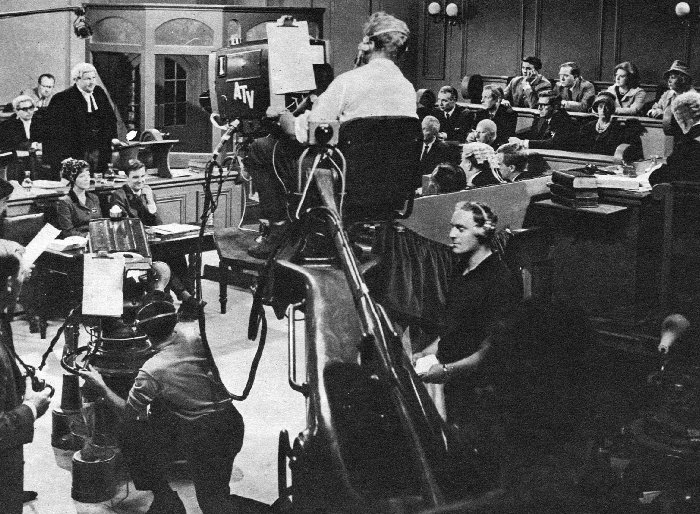 Playing the role of his wife in the series is Mary Kenton, who has also appeared in many television series. She was born at Stratford-on-Avon and made her first professional appearance in King John at the Memorial Theatre. Youngest member of the Sullavan family is Patrick Sullavan, gayest of the brothers. He appears to be more of a playboy than a responsible man of the law. Patrick is a handsome, tough man-about-town who drives vintage cars, wears colourful clothes, dates numerous girlfriends. But below this extrovert exterior, he is just as dedicated as his brothers. It is Pat who does most of the leg­work on the cases. Playing this part is David Sumner, who decided to become an actor when he was with the British Forces Network in Germany. After repertory work he joined the Royal Shakes­peare Company and acted at Stratford and at the Aldwych in London. He has also been seen in The Saint, The Avengers and Sergeant Cork. He is married, with two daughters.

In the series, authenticity of the highest level is needed in order to maintain a high standard and give a true picture of court procedure. Producer Jack Williams has the assistance of the Law Society and legal journalist C. H. Rolph, author and qualified solicitor.

The Sullavan Brothers ran for three seasons.
Published on May 23rd, 2019. Original article Television Show Book (1965).