Law & Order
1990 | United States
Dick Wolf's unique, multi-award winning, two-tiered examination of the complex mechanics of the American justice system ensured that Law & Order ran for a whopping 20 seasons being a success with both critics and the viewing audience at large.
Filmed entirely on location in New York City, the series presented an adult, realistic portrait of the intimately intertwined effects of crime and the response to it from the judicial perspective, within the standard framework of a one-hour drama.
The initial half of each show detailed the investigation of the crime and the ultimate arrest of the perpetrator(s) by the current regular characters of veteran detective Lennie Briscoe (played by distinguished character actor, Jerry Orbach) and his younger partner, Edward Green (Ally McBeal's Jesse L. Martin) under the watchful eye of their experienced precinct lieutenant, Anita Van Buren (S. Epatha Merkerson).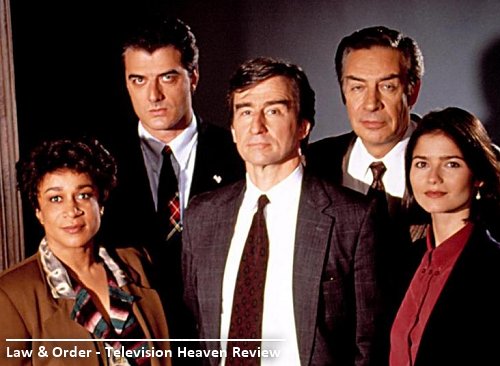 The second half of the episode then shifted the dramatic focus to the legal aspects of the crime, as the case entered the criminal court arena, where, working under the direction of District Attorney Adam Schiff (Mission Impossible's Steven Hill), dedicated Assistant District Attorneys Jack McCoy (the ever excellent Sam Waterston) and Abbie Carmichael (Angie Harmon) must work within the convoluted minefield which is the complicated justice system, to prosecute the accused.
Within this basic framework, Wolf, his production team and a fine ensemble cast, confronted the vexing and contradictory nature of modern day crime and punishment in what we would all like to believe is a civilised and enlightened society. While some of the stories presented to the viewers were relatively open and shut, the majority were neither simple nor clear-cut. The investigations carried out by the police were often challenging and ambiguous, while the eventual prosecutions were complicated, often fraught with frustration-and the authentic decisions about legal procedures and plea-bargaining further mirrored real life by not always showing the DA's as being successful in bringing the guilty to book.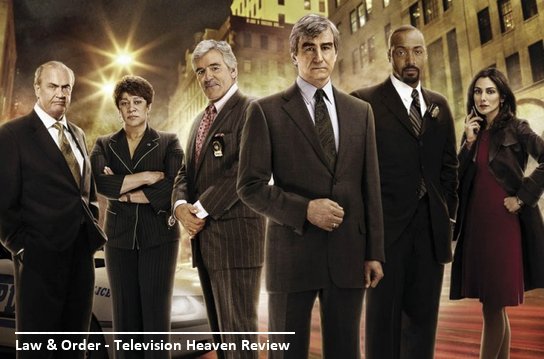 Due to the sheer quality and professionalism of all concerned, Law & Order ranked among the top 20 shows on US television during the 1998-99 season with an average of 14 million viewers, and was the most popular series on NBC aside from the network's Thursday night hits.
The success of the series led to the creation of additional shows, making Law & Order a franchise, with several video games, and international adaptations of the series.
Challenging, unafraid to confront and address genuinely important questions about the nature of law and punishment, Law and Order's innovative wedding of the standard police procedural format with the ever-intriguing platform of the courtroom drama, resulted in one of the great triumphs of US series television. Bold, intelligent, sophisticated and daring, Law & Order was undoubtedly episodic drama at its crowd-pleasing best. 
Best Sellers in Prime Video
Published on June 8th, 2020. Written by Peter Henshuls for Television Heaven.