There's Always Juliet
1951 | United Kingdom
First presented as a stage play in 1931, There's Always Juliet was a comedy by John Van Druten who began his career in London before moving to America and becoming a US citizen. He first came to prominence with Young Woodley, a slight but charming study of adolescence, which was produced in New York in 1925. However, it was initially banned in London by the Lord Chamberlain's office owing to its then controversial portrayal of a schoolboy falling in love with his headmaster's wife.
'There's Always Juliet' premiered at the Apollo Theatre in London where it ran for over 100 performances before transferring to Broadway with the same cast members. In 1941 it was loosely adapted for the movie 'One Night in Lisbon.' There were virtually only two parts in the play, a young American architect and the English girl he falls in love with. The action of the play takes place in a luxurious West End flat before the Second World War. It was adapted for the BBC's Home Service as a radio play in December 1950 and seven months later went before the cameras. It was shown as a live performance on Tuesday 3 July 1951 and again on Tuesday 5 January 1954, with the same lead cast and producer but different support players.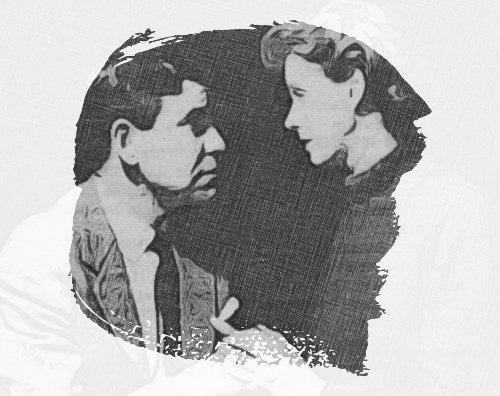 Writing in Television Weekly in July 1951, critic Austin Welland had this to say about it:
'There's Always Juliet' uses the most tired and trusted formula: "Boy meets girl-boy talks to girl-boy gets girl." But author John Van Druten is a master of light-comedy dialogue. This even stands up to the rigorous revelation of the television screen.
However, both author and producer were indebted to superb performances from Robert Beatty, who has yet to be seen at a disadvantage in this medium, and Margaret Johnston, a TV newcomer with an intriguing personality and enchanting smile.
Film producers would do well to consider the possibilities of this "team." It could provide some lively competition to the American film imports.
It is encouraging to see Leonard Brett's productions assuming a quality rapidly elevating him to the level of the more experienced producers. The only jarring note here was the deplorable definition of the telecine sequences. But this may have been outside his control.
The play was presented originally in the Radio Timeswithout any preview article. However, when reshown in 1954 the RTpresented this write-up:
This is not so much a drama as a duet for two lovers, a little tour de force in the art of maintaining interest in a single theme with a minimum of action, written by a dramatist who has always been a master of theatrical guile. Indeed, one can imagine Mr. van Druten saying to himself before starting this play: 'I want to show two modern young people falling in love with all the suddenness of Romeo and Juliet. I shall not, of course, be foolish enough to compete with Shakespeare in the matter of language, but by staying within the modern idiom I should be able to make a pleasantly diverting after-dinner entertainment out of it. The result will certainly provide excellent opportunities for the leading players.
It's doubtful that Mr Van Druten thought anything of the sort.
In December 1966 the BBC made another recording of the show for radio with Daniel Massey and Angela Thorne in the lead roles. This time the Radio Times told its readers:
John van Druten, who died in 1957, made a reputation as a popular playwright in England between the wars He was particularly successful in writing parts for women. Leonora Perrycoste ('Juliet') for all her stage upper-middle-class background is a charmingly forthright and sensible girl. The conversation between her and her American 'Romeo' is full of surprises, pauses, catches of breath that make it a delight to players with an ear for timing. These two really meet and fall in love; thirty-five years later they still seem to be doing it, and still with a turn of phrase that is happy and memorable.
Published on November 6th, 2020. Written by Laurence Marcus - sources: Television Weekly 13 July 1951, BBC Genome, Wikipedia - for Television Heaven.