Young Woodley
1960 | United Kingdom
Roger Woodley is a shy and sensitive 18-year old schoolboy interested in poetry and literature, as well as games. He proves an easy target for his housemaster, Mr Simmons, who takes every opportunity to sneer at "our young poet." Among his friends, the other house-prefects, his shyness is respected. But when Mrs Simmons, the housemaster's young wife, becomes interested in his poetry, and even in him, he finds himself in a scandalous situation that could jeopardise his entire future.
On 20 March 1960 Young Woodley was presented as part of BBC TV's Twentieth Century Theatre series. Jeremy Spenser played the title role of Young Woodley, John van Druten's first major success, and a play that made a tremendous impact on theatregoers of the 1920s.
William Devlin played the housemaster, Mr Simmons, and Jane Wenham, Laura, his wife. Roger's father, Mr Woodley, was played by Arnold Bell. The schoolboys: Cope, Vining and Milner, were played by boy actors well-known to viewers at that time, Brendan Collins, Pearson Dodd and Michael Tennant. Ainger was played by Michael Bangerter, who was making his first television appearance; the part was offered to him as a result of a BBC TV audition. Michael Bangerter appeared in repertory at Horsham before going to R.A.D.A. The parlour maid was played by Anne Hudson.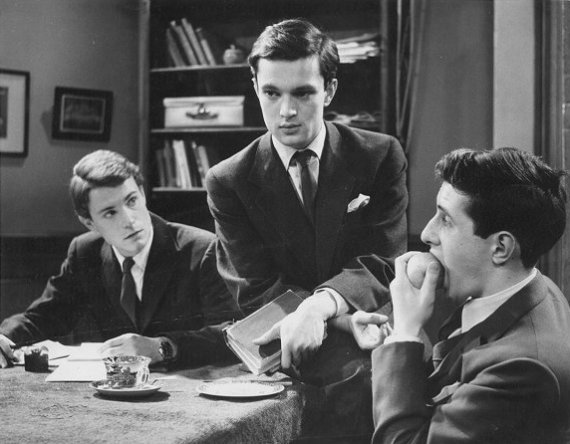 Young Woodley was written in 1925 on train journeys between Rhyl and Aberystwyth when its twenty-four-year-old author was teaching law. Due to its controversial subject matter, about the bored wife of a school headmaster who falls in love with one of his pupils, Young Woodley was turned down by the Lord Chamberlain. The Theatres Act 1843 had given the Lord Chamberlain the statutory authority to prohibit the performance of plays where he was of the opinion that "it is fitting for the preservation of good manners, decorum or of the public peace so to do", and theatre owners could be prosecuted for staging a play (or part of a play) that had not received prior approval.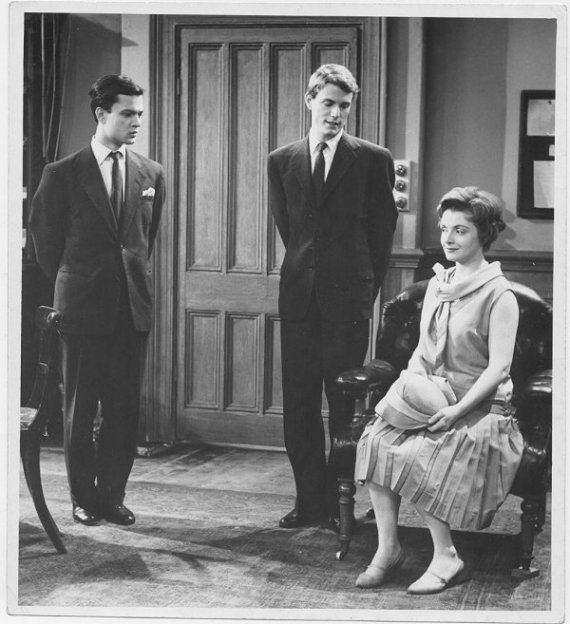 As a result of this decision, Young Woodley had to travel far for its first production, finally being staged in New York in 1926. It was a major success in the United States and as a result, Van Druten moved there to work.
The play was later produced at the Arts Theatre Club in London's Soho district, in February 1928, and following that, the Lord Chamberlain withdrew his objection. It was produced the following month at the Savoy Theatre, where it ran for over 400 performances, making a star of its lead Frank Lawton.
In 1930 the play was adapted into a film by British International Pictures (although it did not receive critical approval). It was directed by Thomas Bentley with Lawton reprising his stage role. Stephen Harrison's BBC TV production was set in the year 1928, and this time round the play was well received by the press, and on the BBC's Third Programme (today's Radio 3).
Photographs courtesy of Michael Bangerter.
Published on February 29th, 2020. Written by Laurence Marcus and Michael Bangerter for Television Heaven.