The Offshore Island
1959 | United Kingdom
Post-apocalyptic drama starring Ann Todd as a forty-year old widow living with her two children, James and Mary, in an isolated valley that has miraculously escaped the fallout of a nuclear attack on the British Isles. The small uncontaminated community where she lives is periodically visited by a fisherman, Martin (Robert Brown), from another pocket of survivors.
James (Tim Seely) has a strong love of their farm and longs to see it grow and develop. Mary (Diane Clare), like all teenage girls, longs for pretty dresses, dances and a boyfriend: An ordinary family with ordinary hopes and ambitions, yet their lives have become extraordinary for its eight years since they had any communication with the outside world. When their solitude is broken by the arrival of a party of American troops, their joy is great, but it quickly turns to fear when they discover that the visitors want to head them into reservations for "contaminated persons."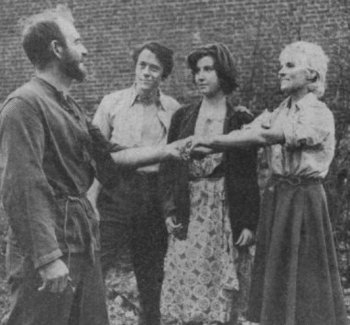 The Offshore Island was the first television play written by Manchester born Marghanita Laski, a journalist, TV panelist (What's My Line) and novelist who had previously written the dramatic Little Boy Lost (1949), about a man searching for his lost son in post-war France. She sold the film rights to Paramount but was not best pleased when the studio turned the story into a musical starring Bing Crosby. In the 1960s she turned towards non-fiction and biographies producing works on Jane Austen, George Eliot and Rudyard Kipling.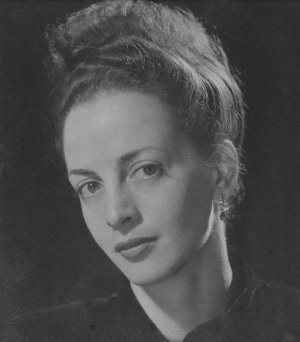 The Offshore Island was one of the first TV plays on a politically sensitive topic. It was an unsurprising choice for Laski bearing in mind her own personal beliefs about war and as a keen supporter of the Campaign for Nuclear Disarmament. The Offshore Island was produced as a stage play in the 1960s but received less than favourable reviews when it played in the United States, mainly due to the negative portrayal of America as the aggressor "victimising poor innocent England" - according to one critic in 1963. In her original script Laski had cast both the USA and the USSR as mirror images of themselves, but the Russians were cut in the re-writing.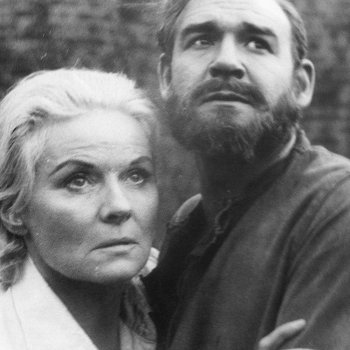 The TV Play, broadcast in April 1959 by the BBC received a much warmer welcome by its audience. Even years later some viewers remember it as "a shattering and stunning experience" with comments like "Ms Laski's play has stayed with me ever since - it is, I think, the most powerful fiction I have ever seen on TV." Sadly, a modern audience would be unable to judge it now as the recording is missing from the BBC archives.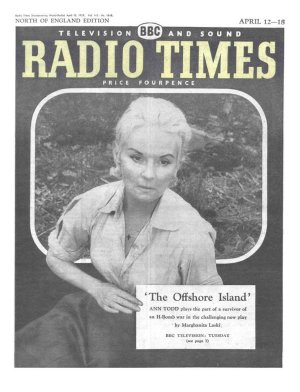 Published on December 22nd, 2019. Written by Laurence Marcus for Television Heaven.