Ugly Betty
2006 | United States
It's hard to believe a comedy-drama based on a Columbian "telenovela" could become a hit television series in the United States. But with Ugly Betty the reasons are not hard to understand. It has a heroine that everyone can cheer for, an industry that begs to be satirized, and characters that are larger than life. Add some sharp writing and wry twists and turns, and you have a series with its own appealing charm.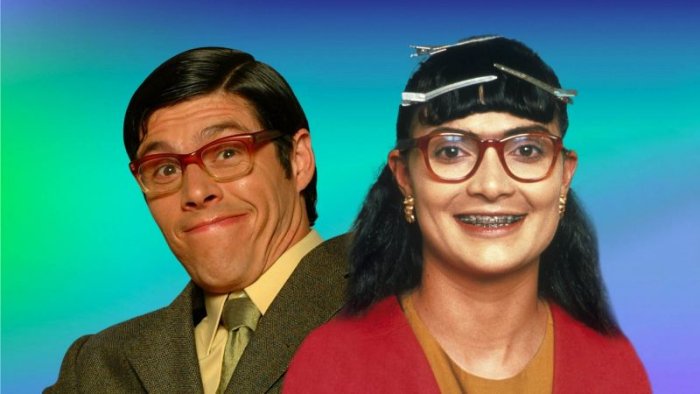 The story of "Betty" actually dates back to 1999, when the Columbian television network RCN began airing the soap opera Yo soy Betty La Fia (I am Betty, The Ugly). It was a smash hit about an unattractive but smart and determined woman who gets a job with a major fashion magazine, to the chagrin of her co-workers. (In the Columbian series, Betty moves up in the ranks, gets a fashion makeover and has a romance with the boss.) Yo soy Betty ran until 2001, and eventually aired on the US Spanish-language network Telemundo (later owned by NBC-Universal). The format was adopted by other countries and became an international smash.
In 2004, actress Salma Hayek and producer Ben Silverman obtained the rights to "Betty" for an American version. Although NBC had toyed with the idea of making "Betty" a half-hour comedy several years earlier, the decision was made to retool the series into an hour-long comedy-drama for prime time. (A 32-year-old producer named Silvio Horta developed the American show based on the original.) ABC liked the result and planned to run it as a daily serial, but good buzz (and the network's success with Desperate Housewives) led executives to air the series–now retitled Ugly Betty–as a weekly prime time series.
Betty Suarez (America Ferrera) lives in Queens, New York with her father Inagicio (Tony Plana) and her attractive and man-chasing divorced sister Hilda (Ana Ortiz). Hilda has a 12-year-old son named Justin (Mark Indelicato) who is very interested in fashion.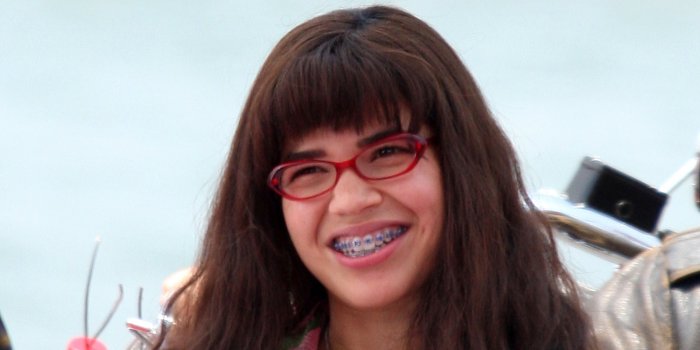 Betty is a bit on the plump side, wears glasses and frankly has no fashion sense. But what she has going for her is determination and smarts–encouraged by the savvy Justin, who urges Betty to apply for a job at the fashion magazine "Mode." Betty seemingly fits into this high-glamour workplace like a square peg into a round hole, but the publisher Bradford Meade (Alan Dale) orders his son Daniel (Eric Mabius)–the editor of "Mode"-- to hire Betty as his assistant (seems Daniel has the bad habit of having sex with his former female co-workers and Bradford thinks Daniel won't make the same mistake with Betty).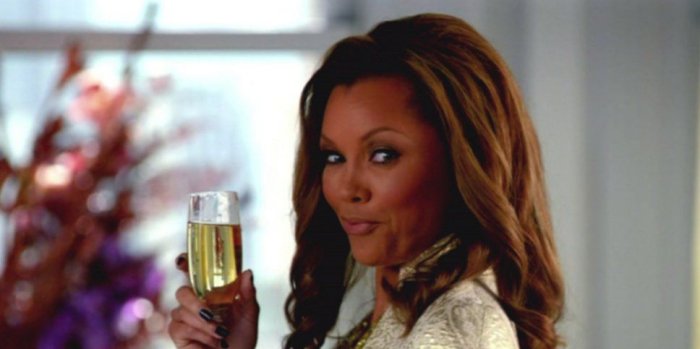 Daniel's promotion as magazine editor was made after the mysterious death of his predecessor Fey Sommers. The decision angers the diva of fashion Wilhelemina Slater (Vanessa Williams) and her gay assistant/yes-man Marc (Michael Urie), who scheme to find ways to undermine Daniel's position (and snub Betty in the process).
During the first season of "Betty," it was learned that Daniel's brother Alex–thought to be dead–actually underwent a sex-change operation and became Alexis (Rebecca Romijn) who schemes to take over "Mode." The circumstances surrounding the death of Fey Sommers was also revealed: Daniel's high-strung mother Claire (Judith Light) revealed she killed Fey because Fey was having an affair with husband Bradford.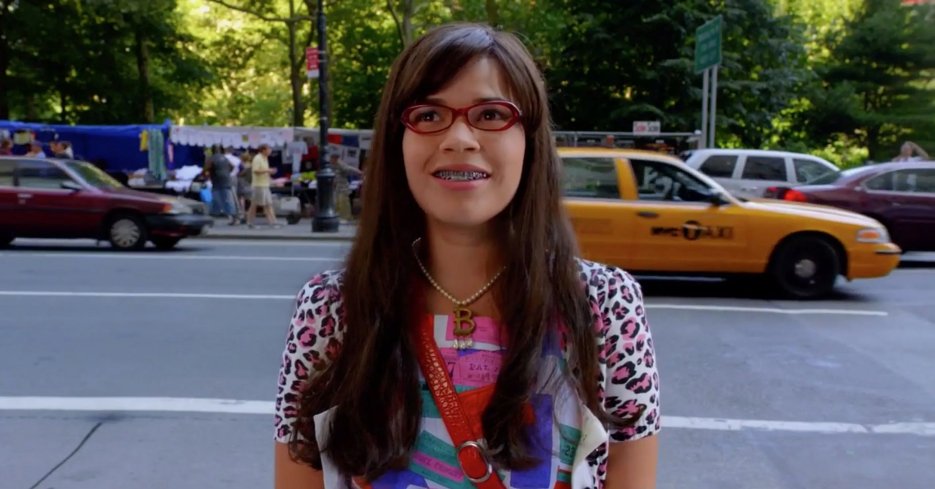 Betty was having her own romantic problems; at the start of the series, she was dating Walter but dumped him after he began a romance with neighbour Gina Gambarro. She then became interested in Meade Publishing accountant Henry, and the two began a rocky relationship through Season One. Her father was having his own problems with immigration officials. And so on and so forth, with plot lines unresolved in the freshman year hanging in the air until Season Two.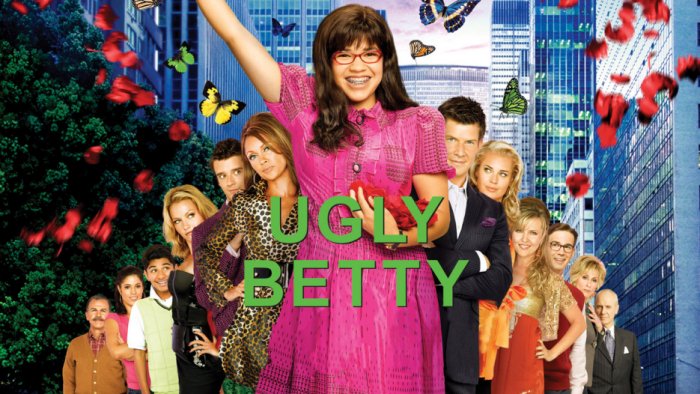 The real find of "Betty" was its star, America Ferrera, a Honduran-American actress who was seen in such films as Real Women Have Curves and The Sisterhood of the Traveling Pants before being cast as the show's star. Ferrera's Betty is a sweet, vulnerable yet sensible young woman who longs for love and happiness. And while she may not fit the traditional idea of female beauty, Betty has a charm that is simply radiant.
With its twists and turns (and larger-than-life characters), it's no surprise Ugly Betty became a major hit in most countries (including both the US against such tough Thursday competition as Survivor and The Office). It also did well in the UK, where it aired on C4 and E4. How many shows these days have the nerve (or is it confidence?) to break out in musical numbers–or to show people at their nastiest? Yet underneath the laughs and plot devices, "Betty" gave viewers a simple lesson: Being yourself is better than hiding behind a façade; and you should accept people for who they are instead of what you think they should be like. It's no wonder Betty became a heroine for many fans. Heck, when a series can make the self-centred and obsessive world of fashion seem fun, it's a major achievement.
Published on November 30th, 2021. Written by Michael Spadoni for Television Heaven.