The Marvelous Mrs Maisel
2017 | United States
It is fair to say that a good comedy series is pretty rare these days. Finding something that lacks in crudeness and actually offers good clean fun is one thing, but finding a comedy where the female character is not only the protagonist but highly successful - rather than the writers taking the mickey out of her, is something else. The fact that we are now on season three of The Marvellous Mrs Maisel is a testament indeed to just how successful this Amazon Prime original series has been.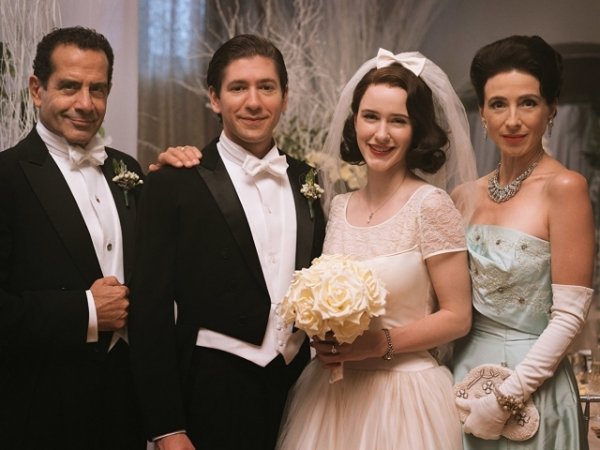 Our leading lady is Midge Maisel, played incredibly well by Rachel Brosnahan, and when we first meet her the initial impressions are that she is a bit of a mediocre and subservient housewife. We could not be further from the truth. It is written by Amy Sherman Palladino (Gossip Girls) and her husband Daniel Palladino, but this is a woman doing it for themselves type comedy, so it is clear that she is the leading light. He is there to support her. It is set in New York in the 1950s, and the family are a well to do Jewish pairing and have a comfortable life on the Upper Westside. Naturally, Mitch is a doting housewife, looking after the children and ensuring that she always oozes elegant perfection, which means waking up before he does to take her hair out of rollers and put on a full face of makeup. You would have thought all this effort would help, but instead, she discovers his secret that he is having an affair with his secretary; why is it always the secretary?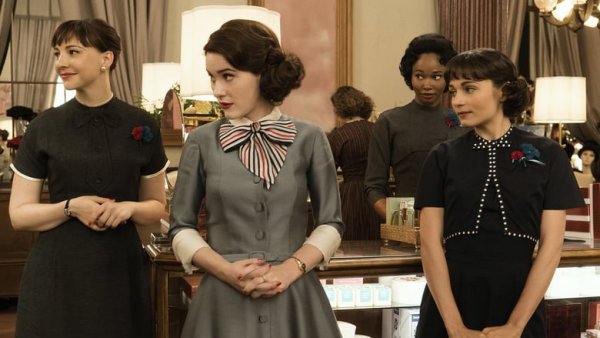 She was also supporting him in his attempts to become a stand-up comedian; however, he isn't very good and frankly failing. It turns out that our heroine is hilarious, and when it is discovered that she will need to earn a living for herself and the children, she decides to take to the stage. Of course, this does not go down well with her posh parents (Jewish father Abe portrayed by Tony Shalhoub) or her jealous (of her career and success) ex-husband Joel Maisel (Michael Zegen), all of whom would prefer that she stands endlessly day after day at a department store makeup counter rather than simply stand up. In this powerful and inspiring comedy, she goes against the grain and ends up with a fabulous sidekick in the form of Susie (Alex Borstein), who becomes her manager, the quirky pairing of the Butch Lesbian in overalls and hobnail boots is quite a contrast to our stunning starlet.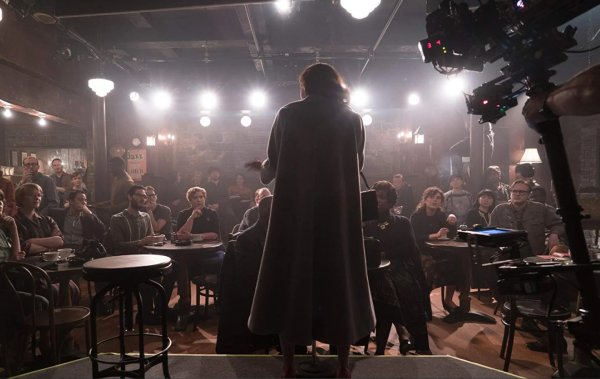 When she first takes the stage, her audience is less than impressed to find a woman in front of them; stand up is a man's profession, and the audience is also primarily male. However, with persistence and various knocks along the way, she slowly begins to win them round, and they realise she is talented and incredibly funny. The grotty club that she first starts in gave her a chance to show just how clever she can be, and no one is expecting this elegantly dressed well to do lady to come out with the language and zingers that she does. Her ability to improvise and use the daily goings-on of the Manhattan area brings her so much success as the audience identifies with her struggle.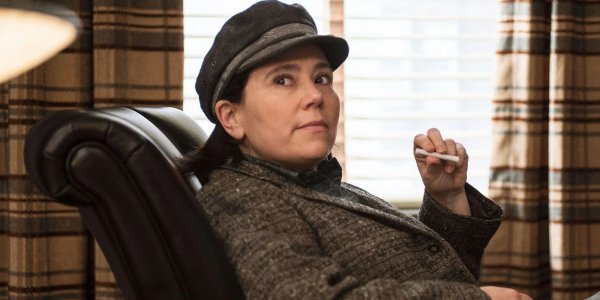 The relationship she has with her mentor Lenny Bruce (Luke Kirby) is platonic yet sweet, and together they plan for her to take on the world as a semi-professional comedienne, with Susie ever on hand to offer words of wisdom such as, 'look at you it's like a dollop of whipped cream grew a head', just the kind of support one would want from their manager!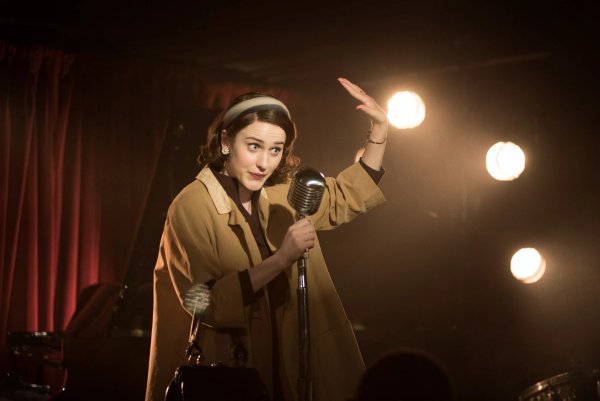 The characters are so well written, with the Jewish/Manhattan jokes flowing and a refreshing outlook on women breaking free from the stereotype. The success is impressive, and this is already a Golden Globe and Emmy winning show. If you haven't seen it, I highly recommend that you check out Amazon prime, but be prepared to bed down as this is a binge-worthy series that you will not be able to stop once you start. While there are currently three series, there certainly seems to be enough material for this to go on longer, and I, for one, cannot wait for more adventures to hit our screens. You will love the characters, you will want to be Mrs Maisel, and you will be recommending it to all your friends.
Review by Anna Mae
Anna Mae is a writer, proofreader and voice artist. 100% Storyteller, 90% Talent and 10% Coffee. Her website can be found at Home | Anna Mae Author
Published on March 13th, 2021. Written by Anna Mae for Television Heaven.