Any performer who believes that their career was littered with mistakes caused by their own stupidity would, one might assume, have been reflecting on a failed career. In the case of Roy Castle, who made exactly those claims in his autobiography, nothing could have been further from the truth. In a career so brutally cut short, Castle became an iconic figure in children's entertainment and one of the most popular and likeable entertainers on the small screen.
Roy Castle was born and raised in Yorkshire to a very non-show business family, his father being a salesman, his mother a hairdresser. He learned the trumpet while cutting the hair of his military buddies after receiving his call up, and when he returned he began playing trumpet in night clubs, a career path that would have devastating consequences in later life.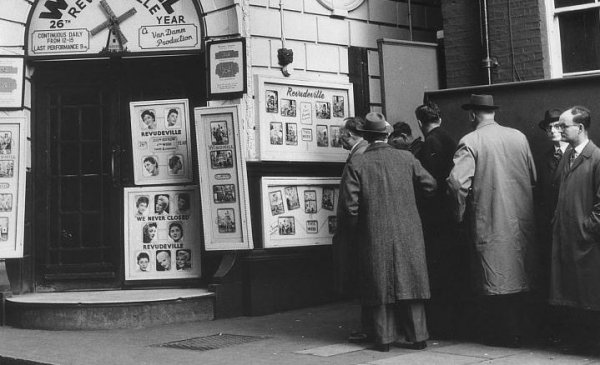 As he struggled for work, Roy travelled down to London for an audition at the Windmill Theatre, where so many future stars would audition – some successfully, some not. He was on top form performing The Jones Boy on his trumpet, but the ruthless owner Vivian Van Damm announced, 'Thank you' before he ever got to his Jerry Lewis routine and Castle joined a who's who of those who had failed to get past their audition.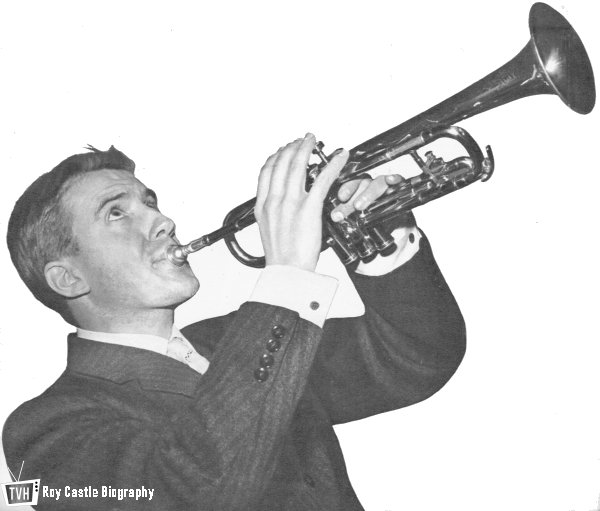 In the ensuing few years there were a number of 'big break' moments for Roy. Partnering as a feed to diminutive comedian Jimmy Clitheroe, he took a summer season in Blackpool that was successful enough to result in a nationwide tour. Headliner of the tour was Jimmy James, who mentored Roy and when the axe seemed destined to fall on his involvement after Clitheroe left the show, James threatened to pull out if Roy's individual slot was cancelled.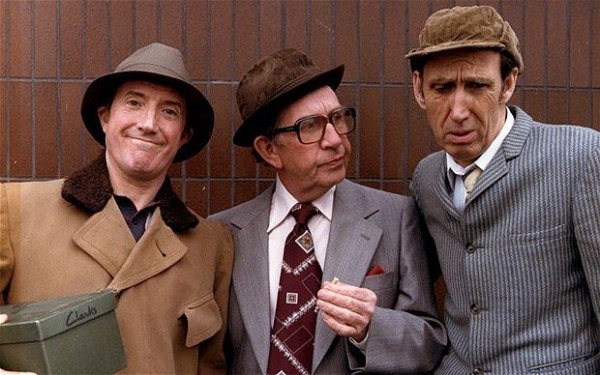 In 1958, Roy was given a spot on Saturday Spectacular. Prime time television exposure was surely the ultimate success and his act, largely unchanged from the audition at the Windmill, gave him eleven minutes of exposure on the small screen. As successful as it was however, Roy subsequently felt that his genuine big break was performing a similar routine at the Royal Command Performance. He recalled that, 'At one point, Prince Philip guffawed all by himself. The whole audience looked at him, then back at me and then laughed. I am certain it was that very moment that launched me into the big time.'
The result of his newfound success was an offer to appear in a full series of revue show New Look. It was right up Roy's street, featuring song and dance routines mixed with the occasional comedy sketch – all the things he excelled at. His success on the programme garnered a television show offer all of his own – Castle's On the Air. Sadly, the show failed. It was a watered down version of New Look, dominated by a weekly guest star and the public (who hadn't seen the Royal Command Performance as it wasn't televised), turned off as Roy found himself looking back to stage appearances for a wage. However, it was during rehearsals for his show that pal Eric Morecambe told him he was bringing a fan to meet him. Some days later Eric knocked on Roy's dressing room door and announced, 'This is Fiona and she's in love with you!' and duly departed. The pair did indeed hit it off, married in 1963 and remained together until Roy's untimely passing.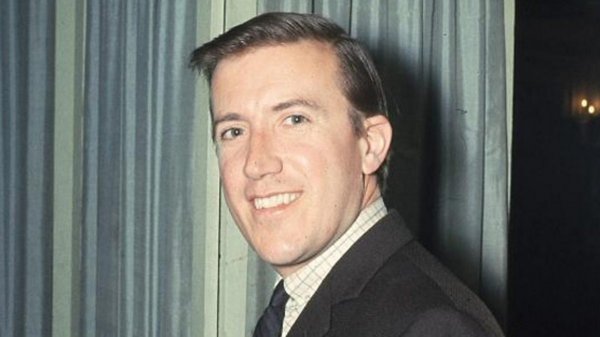 Unusually, Roy's brand of song, dance and comedy transferred very well to the USA. He recalled appearing on the popular The Gary Moore Show some 42 times. It resulted in a stint on the Las Vegas strip, appearing with Dean Martin and Frank Sinatra, even getting an invite to the coveted Sinatra table after one of the shows where Frank sought Roy's opinion on his involvement in an upcoming movie. But in the UK Roy was struggling to find a natural home. Eric and Ernie had him on their ATV show several times, with one particular programme almost entirely based on Roy being a part of the act and Eric being stressed at the thought of being replaced by Ernie's buddy, 'Ray'.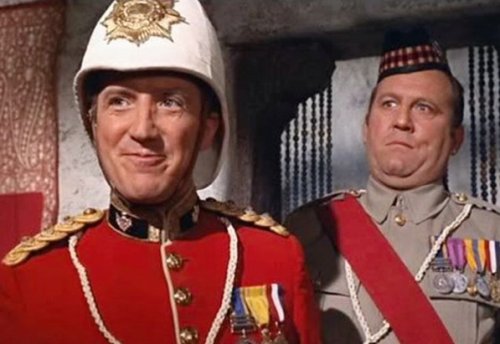 Movies brought Roy more exposure. In one of the two 1960s movies in the Dr Who franchise, Dr Who and the Daleks, starring Peter Cushing as The Doctor, Roy played the Ian Chesterton role taken on the small screen by William Russell. He also took a leading role in Carry On Up the Khyber, the kind of straight man role normally played by Jim Dale. Kenneth Williams was most impressed, finding his ingenuousness endearing. Roy also appeared with many of his contemporaries in renowned silent The Plank and played opposite Harry Secombe in 1969 in a BBC adaptation of The Pickwick Papers, Pickwick, reflective of a run on Broadway that garnered much deserved Tony nominations.
Despite a steady flow of stage work, guest appearances on television seemed to be the main staple diet for Roy, but it was one such guest slot that brought him the lasting fame that would define his career. As a regular guest on Blue Peter when musical talents were required, producer Alan Russell touted the idea of a programme based on the Guinness Book of Records, a regular Christmas gift for generations of children. Alongside the twin compilers of the book, Ross and Norris McWhirter, Roy was required to present the show with the same level of intrigue and naivety that potential viewers would be anticipated to have.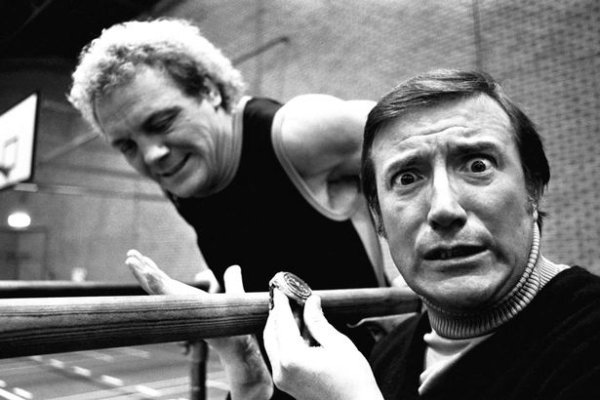 Record Breakers was an instant hit. In the twins, they had an encyclopaedia of knowledge, so much so that the pair took unrehearsed live questions from an audience of children keen to test their knowledge of existing records. But in Roy, they had someone happy to try his hand at almost anything, make record breaking challenges of his own and put any prospective guests on the show at ease. The pilot was made in 1972 and Record Breakers became etched into the affections of several generations of children, along with Roy's live rendition of Dedication to wrap each programme and his own successful world records, normally involving tap dancing.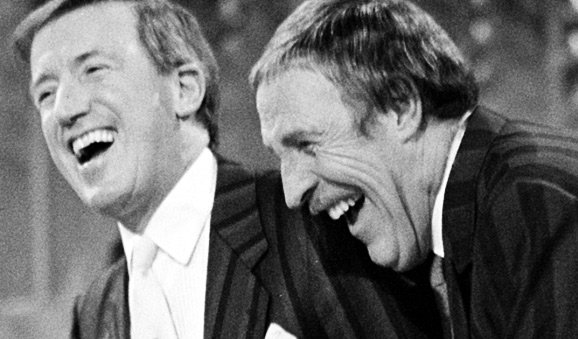 In 1975, Castle brought his own warmth and energy to an episode of The Generation Game when Bruce Forsyth was too ill to host the show. The programme was Saturday Night primetime gold for the BBC, and Roy took to it like a duck to water. Kenneth Williams noted of Roy's performance, 'He is marvellous. Can't understand why he's never become a big name, he's got talent, looks and technical brilliance…lovely person.' Sadly for Roy, when Forsyth left The Generation Game, the BBC decided not to opt for another song and dance man, passing him up in favour of Larry Grayson.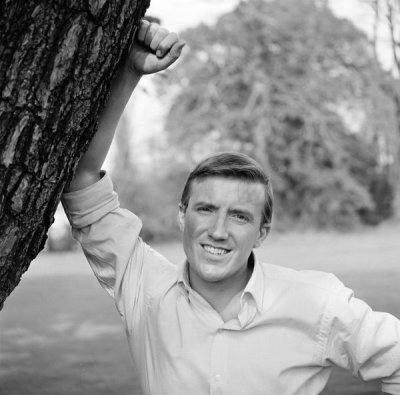 Roy's television worked, combined with stage work, kept him a contented man throughout the rest of his career. He surrendered any chance of becoming a big star in deference to a family life with his wife and four children, and he found Christianity, which gave him solace when in 1992 he received the devastating news that he had inoperable lung cancer and his chances of survival after a spell of chemotherapy was still only 5-10%. The passive smoking caused primarily by the gulps of unfiltered smoke-filled air in his days of playing trumpet in night clubs on a nightly basis had taken its toll.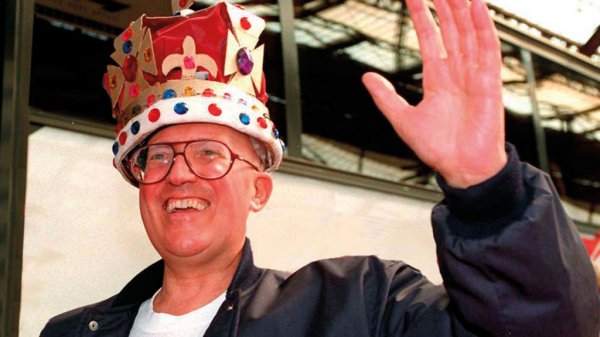 Despite dark days, Roy took the chemo route and fought the illness. He amazingly continued working on Record Breakers and set about travelling the country in a much publicised Tour of Hope, raising funds for a lung cancer research centre in Liverpool, a charity that would eventually take Roy's name as Roy Castle Lung Cancer Foundation. Amazingly, he defied the odds and beat his cancer into remission, but it was to be only a temporary reprieve as the cancer returned two years later. Battling to the end and amazingly remaining outwardly chirpy with that unmistakably warm smile, Roy Castle eventually succumbed to his illness in September 1994.
That somebody with such a zest for life should be taken just after their 62nd birthday is tragic. Harry Secombe said of his friend that Roy Castle brought sheer joy to those lucky enough to be in his presence. Castle himself, when once asked if he had regrets, pondered whether he could have reached for the stars, but reflected that if he had done that instead of lead a quieter family life, he might not have had the love that they provided him. Well it's safe to say, there was plenty of that from the general public for surely the world's most missed record breaker.

Review by Brian Slade:
Born and raised in Dorset, Brian Slade turned his back on a twenty-five-year career in IT in order to satisfy his writing passions. After success with magazine articles and smaller biographical pieces, he published his first full-length work, `Simon Cadell: The Authorised Biography'.
Brian is a devoted fan of the comedy stars of yesteryear, citing Eric Morecambe, Ken Dodd, Harpo Marx and Dudley Moore amongst his personal favourites. He was drawn to the story of Simon Cadell through not only `Hi-de-hi!' but also `Life Without George', a programme he identified with having grown up in the Thatcher era.
Published on August 21st, 2021. Written by Brian Slade for Television Heaven.