A Fine Romance
1981 | United Kingdom
Review – Brian Slade
To the modern viewing audience, the idea of seeing Judi Dench in a cosy ITV sitcom may seem as believable as seeing the Queen in a t-shirt and jeans supping on a pint. But in 1984, long before her escalation into acting royalty, that is exactly where she could be seen in the LTW comedy A Fine Romance.
Writer Bob Larbey had reached the heights of comedy writing as one half of the creative team behind The Good Life, but A Fine Romance was his first solo venture. It focussed on the romantic ups and downs of Laura Dalton (Dench) and Mike Selway, played by Dench's real life husband, Michael Williams, who passed away in 2001.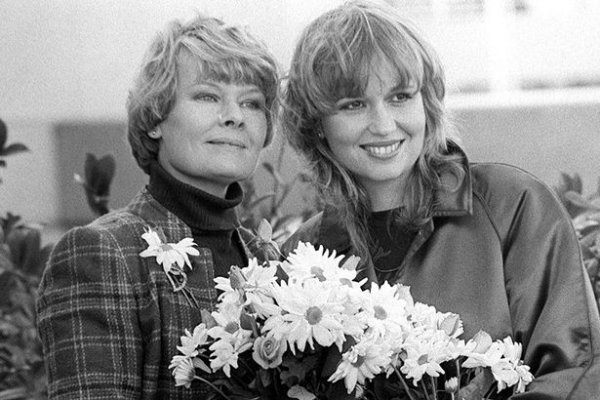 Laura is convinced that men find her a romantic turn-off. She is self-deprecating and mistrusting of men, but is becoming tired of not finding some level of success. Frustrated by her sister's seemingly perpetual commitment to the life of a spinster, Laura's younger sibling Helen (Susan Penhaligon) and her husband Phil (Richard Warwick) attempt to set Laura and Mike up at a party. Neither find the other particularly appealing, but in an effort to get their interfering allies off their case, they sneak off from the party together to give the impression that the match-making went well.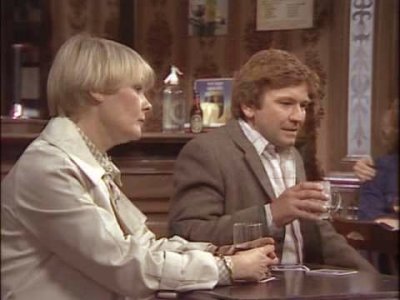 On the morning after the non-existent night before, Laura continues the pretence with her sister, who invites her round for a Sunday lunch grilling. Mike meanwhile gets the same invitation from Phil down the pub, but in a twist on the bragging of sexual conquests, it is he who admits the night was a washout, revealing their failure to click as a move of 'mutual consent, caused by mutual apathy.'
With the pair being forced to see one another at lunch, the gender reversal continues. Mike is frustrated that Laura has been keeping up the pretence of a night of amour, while Laura concedes that she is tired of not being 'a flag on the side of a man's cockpit.' It's at this point relations for the first time start to thaw and he registers empathy for her situation. Mike's life of reheated three-day old spam fritters is not one that appeals to him, and for the first time he sees something in Laura that he can identify with. To save her blushes, he promptly concedes that they had indeed spent the night together, while Laura has simultaneously admitted that he dropped her off and didn't even give her the opportunity to turn him down.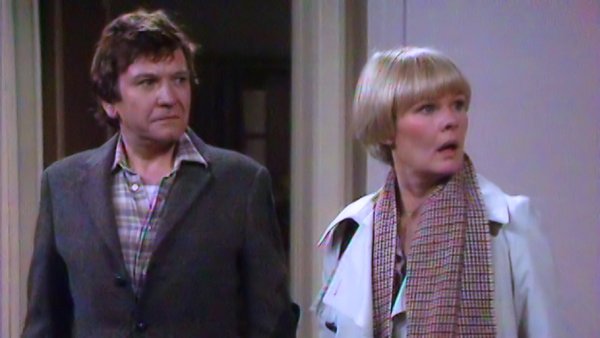 After confusing Helen and Phil the pair decide to avoid them by going to a free display of ethnic masks at a gallery, believing that as they both don't want to go, it may give them a common ground to start a friendship. What follows from this excursion is four series of on again/off again dalliances between Laura and Mike which encompass around a year of their life. Mike is non-committal while Laura commits and then finds every reason to discredit and sabotage her decisions. It would be hard to warm to such a pair if it wasn't for the quality of the performances of Dench and Williams and the chemistry they had together.
By the time series four comes to a conclusion, Laura and Mike finally decide to marry, and then inevitably doubt their decision. Typical of all of their adventures that went before the decision to marry, Laura describes the engagement as an 'awful, inevitable conclusion,' while Mike confesses that he could find more reasons not to get married than he could before the proposal. Perhaps perfectly summing up their relationship, Laura concedes that they had both known for some time that they would have to settle for one another.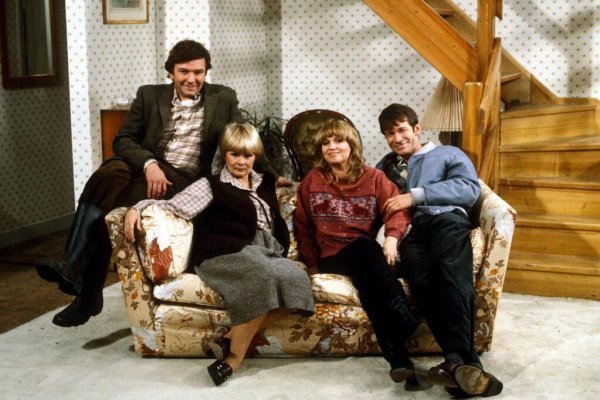 It's hard to say whether the conclusion to A Fine Romance is unsatisfying or not. So many sitcoms, and indeed dramas, fall apart when the will they or won't they question gives the audience what they think they want. Here, Mike and Laura have come up with all good reasons why their marriage would be a bad idea, and in the middle of their discussions they lose the house they were planning on buying. And yet their simple admission that they love each other may be the perfect way for such a gentle and realistic comedy to end.
It would be wrong to suggest that Dench's performance was ground breaking for her. She had already won a number of BAFTAs, but there's no doubt that the addition of more for her portrayal of the somewhat tortured Laura brought her a considerable amount of mainstream fame and made her one of the most recognisable faces in on screen acting.
A Fine Romanceis a gentle show, but the writing is realistic, the support performances from Penhaligon and Warwick are strong, and the endearing way that two broken characters are played by Dench and Williams makes it a pleasurable stroll down memory lane.
About the writer of this article:
Born and raised in Dorset, Brian Slade turned his back on a twenty-five-year career in IT in order to satisfy his writing passions. After success with magazine articles and smaller biographical pieces, he published his first full-length work, `Simon Cadell: The Authorised Biography'.
Brian is a devoted fan of the comedy stars of yesteryear, citing Eric Morecambe, Ken Dodd, Harpo Marx and Dudley Moore amongst his personal favourites. He was drawn to the story of Simon Cadell through not only `Hi-de-hi!' but also `Life Without George', a programme he identified with having grown up in the Thatcher era.   
Published on August 18th, 2020. Written by Brian Slade for Television Heaven.