Sorry!
1981 | United Kingdom
Review: Brian Slade
There's a common misconception in the history of successful British comedy that away from the Two Ronnies, Ronnie Barker had cornered the market for popular sitcoms and his diminutive partner was more content to play his golf and dish out his rambling comedic anecdotes. Certainly documentaries understandably fawn over Barker's genius creations in Fletcher and Arkwright. However, one show that rarely gets the respect it deserves is Sorry!, Corbett's hugely successful sitcom vehicle of the 1980s in which he played a forty-something mummy's boy unable to shake off the suffocating attention of his domineering mother.
Timothy Lumsden leads a dull life. Employment as a librarian doesn't satisfy his craving for an exciting life, one he feels he is more than capable of enjoying. Coupled with the limited opportunities for fulfilment in his career, he faces the Victorian attitudes of his parents at home. His mother, Phyllis, carries all the values of generations long since passed and despite Timothy's advancing years, she continues to dominate every aspect of his life. Curfews, manners, food and in particular affairs of the heart are all things that are governed by Timothy's mother and try as he might, anything that doesn't meet her exacting standards of morality will be quashed.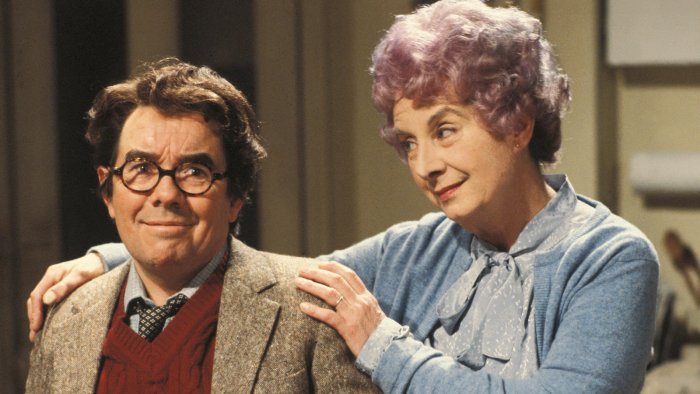 Sidney Lumsden, Timothy's father, suffers the same restrictions, but Phyllis has largely given up on him. He remains under the thumb, but seemingly knows that the battle for a voice in the house has been lost and he is content to toe the party line, only called upon to reinforce his wife's judgements.
For Timothy, the one glint of hope in his life is his sister, Muriel. Somehow she has broken the shackles of home and escaped to her own married life and she is the constant voice of encouragement to her brother to make his own break for freedom.
Corbett's performance is comedy perfection. As well scripted as the show is by Ian Davidson and Peter Vincent, Corbett manages to maintain an element of the rambling Ronnie from the giant chair the British public knew him most famously for. His delivery of already funny lines carry the same self-doubting delivery that really carries the comedy to another level.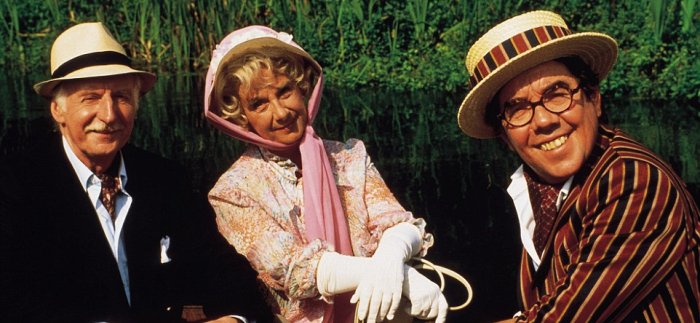 Corbett's character holds a mid-life crisis age across the seven series, quickly garnering a mini-catchphrase of, 'I'm forty-two mother'. His desire to find a mate and lead a life of excitement is constantly scuppered and the scenarios devised to demonstrate his frustrations range from disheartening pathos to Frank Spencer-like slapstick. Some of the verbal inter-play between Corbett and Barbara Lott's superbly played Phyllis are masterful, often punctuated by the show's other catchphrase of 'Language Timothy' delivered by William Moore, effective with his gentleness despite a more subdued role.
Although re-runs show that the cast supporting the three main characters is a little flat, there's no doubt that Sorry! is a far greater entry in the history of British comedy than it is sometimes given credit for. It's an expert vehicle for Corbett, despite him being significantly older than his character at the time, and the sympathy he generates for the frustrated Timothy is credit to his acting talents.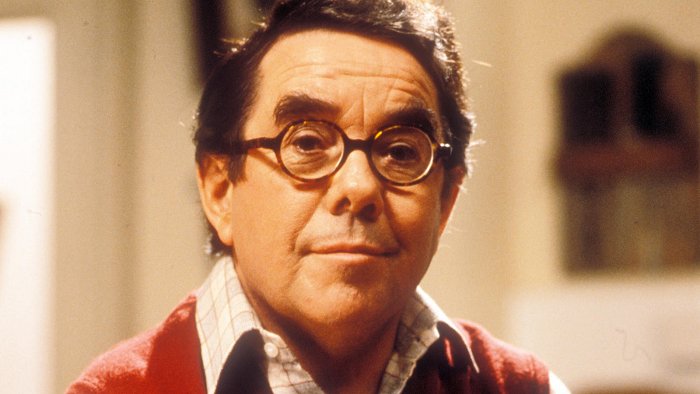 Sorry! lasted seven series, more than either of Ronnie Barker's most successful comedies, Porridge and Open All Hours, and kept Corbett on the schedules after The Two Ronnies came to an end. Time has been kind to it, Corbett's genius and Lott's uncompromising venom still providing laugh-out-loud moments throughout the programme's full run, and Sorry! undoubtedly deserves a place at the same table as Barker's more lauded shows.
Published on May 29th, 2019. Written by Brian Slade for Television Heaven.