Death in Paradise
2011 | united-kingdon-france
As they step expectantly off the boat or walk out of the single airstrip airport doors, visitors to the island of Saint Marie believe they have arrived at their dream destination, ready to enjoy life in paradise. But this glorious tropical location is akin to the county of Midsomer; it has a dangerously high rate of murder most horrid. No one seems safe, and the number of grizzly discoveries requires a small but elite police force to work around the clock solving every new death in paradise. Over the last ten seasons, the station has been under the competent management of a series of bumbling and, in some cases, seemingly incompetent British Detective Inspectors who find themselves on the island for many different reasons, none of these being free will and personal choice.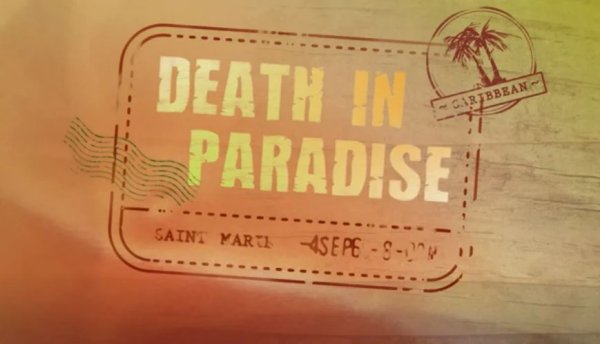 This year Death in Paradise turns ten, having first been broadcast in 2011 and has garnered something of a cult following. Each year when the weather in the UK sees audiences shivering under their blankets in front of the television, the stunning backdrop of Guadeloupe provides the perfect ray of light to our darkness. A true escape from freezing temperatures, with a glimpse of the warm sands and crystal-clear waters. Making this the ideal light-hearted but so well written murder mystery series that now has a whopping 80 episodes under its belt with at least two more seasons confirmed for future release.
How it All Began
DI Charlie Hulme drew the short straw and sadly only appeared in the opening scenes of the first episode before meeting his demise in the panic room of a local residence. Enter the first of our much-loved leading men, DI Richard Poole, hilariously and perfectly portrayed by Ben Miller. He was drafted in by one of the only characters to survive the whole ten seasons, Police Chief Commissioner Selwyn Patterson, who is larger than life thanks to the acting talents of Don Warrington (Rising Damp), who was born to play this devious but loveable role.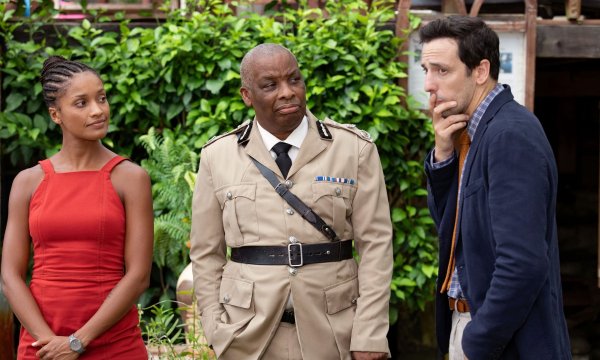 It is no secret that Poole hates the heat and finds his time on the island purgatory, but he slowly begins to fall in love with island life. His attention to detail and dogged nature mean he deftly unravels 16 cases bringing justice for his victims before, somewhat predictably, becoming mystery number 17 when his devastated colleagues discover his body on a veranda with the weapon of choice being an ice pick to the heart.
The Bumbling Detective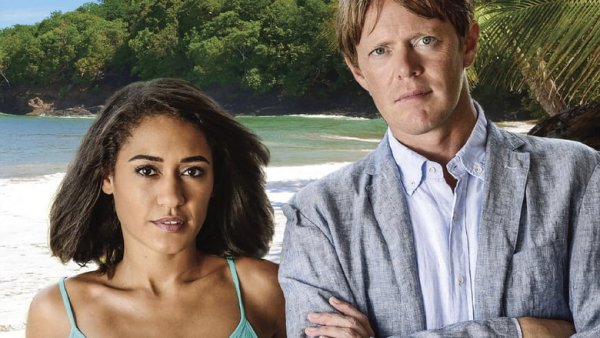 To solve this crime, a new DI is flown in, and we meet the most bumbling, dishevelled Englishman since Hugh Grant stepped out as William Thacker in Notting Hill. In the first few minutes on screen, DI Humphrey Goodman manages to fall out of an open window, get his shoes and socks wet and generally offend the team, who are still in shock and wracked with grief. However, by the end of the episode, his gentle nature, a complete contrast to the abrasive, now deceased Poole, is beginning to win over. His fate as new DI is confirmed by his impressive skills as he demonstrates that behind the chaotic exterior is a skilled police detective. Kris Marshall entertains as Goodman for many episodes and is perhaps the most famous holder of the leading role. His replacement arrives in a midseason switch during the sixth outing of the show.
The Sands of Time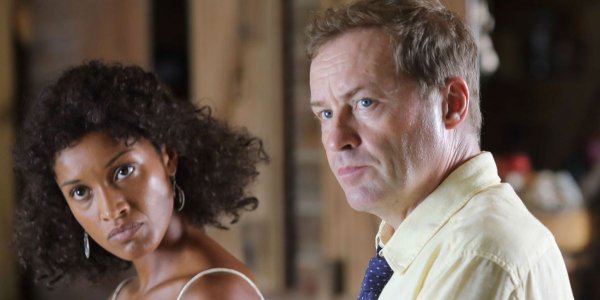 Ardal O'Hanlon (Father Ted) is our next candidate for DI, introducing us to a slightly older, recently widowed Jack Mooney, who we first meet in London when Goodman and the team travel to London to solve a murder that took place on Saint Marie. Although it took a while to get himself established, he is another likeable character. Still, many fans were devastated that Humphrey, after finding love on the island, chose to settle back in London with his new girlfriend. Mooney stays in residence in the shack on the beach until season nine when our current DI, portrayed this time by Two Pints of Lager and The Royle Family star Ralf Little, lands on the island. DI Neville Parker has the same seemingly bumbling nature but is certainly not as popular with the other islanders getting himself in hot water with the Commissioner early on.
 Supporting Cast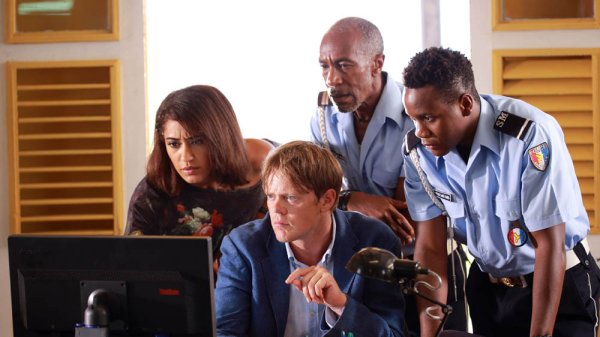 Of course, the show wouldn't have enjoyed such success without the other cast members, Danny John-Jules of Red Dwarf fame is Officer Dwayne Myers - the loveable womanising rogue, Sara Martins as Detective Sergeant Camille Bordey, Josephine Jobert as Detective Sergeant Florence Cassell, Tobi Bakare as JP Hooper and Gary Carr as Sergeant Fidel Best to name but a few. Camille's mother, Catherine Borday, is portrayed by Élizabeth Bourgine and is the only other cast member to have endured all ten seasons, taking her place as Mayor of Saint Marie in the season six finale. It is also a popular series for other famous faces to cameo in, with many well-known household names appearing as either victim or murderer across the whole ten seasons.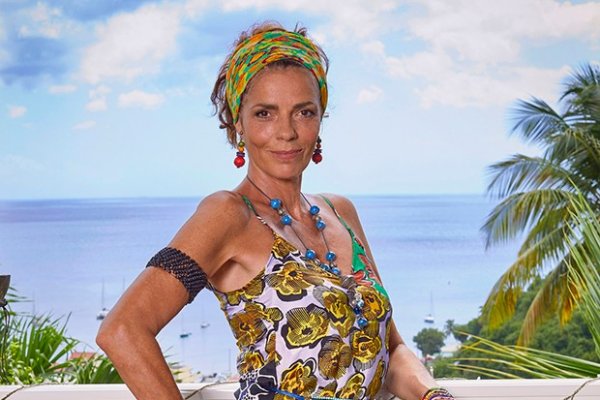 The Winning Formula
Although it is somewhat formulaic, each episode entertains, and the writers still manage to throw you off the scent and leave you doubting your sleuthing skills. There are plenty of on the edge of your seat moments, and you feel as if you know the characters as your friends. The writers even manage to bring the audience to tears as Camille sails off into the sunset leaving behind a heartbroken Humphrey. The tissues come out again when (deceased) DI Richard Poole appears next to her (sitting in the sand, which we all know he would have hated) as a figment of her imagination—offering her words of wisdom and comfort when Catherine lays critically ill in a hospital bed. Of course, we mustn't forget the shack on the beach, which is the home to the resident DI, which comes with Harry, the resident lizard named by Richard - another thing that annoyed him about his time on the island. However, we see him secretly feeding and talking to the CGI creation. Death in Paradise is undoubtedly part of our new year entertainment, and we hope it will continue for many more seasons.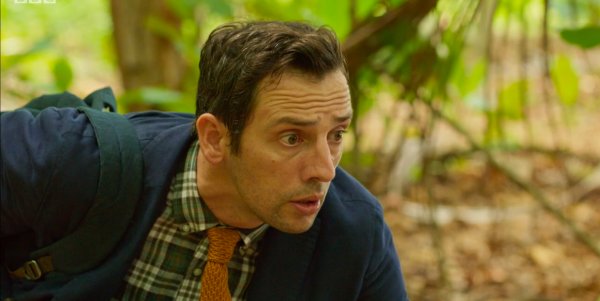 Review: Anna Mae
Anna Mae is a writer, proofreader and voice artist and is best described as 100% Storyteller, 90% Talent and 10% Coffee. Her website can be found at Home | Anna Mae Author
Published on March 2nd, 2021. Written by Anna Mae for Television Heaven.