East of Ipswich
1987 | United Kingdom
A teenager on holiday is often in for a tough time. They end up being dragged around places they don't want to see and long to be on their own. Then comes the holiday romance, will chasing the girls end in success or a broken heart?
That's the scenario in East of Ipswich written by Michael Palin. Easton in Suffolk isn't perhaps top of his places to visit in one of his travel series. Instead, it's a look back at a 1950s holiday and the storyline resembles how he first met his wife.  It was broadcast as part of the 'Scene Two' series in 1987 and is great glimpse back at the past.
Easton isn't Blackpool, that is for sure. Even the singer at the local jazz club has written a song entitled 'The sod all to do Blues.' Exciting attractions include the Sausage Sizzle and Games Night at the beach, a Jazz club, and the Coffee Cup.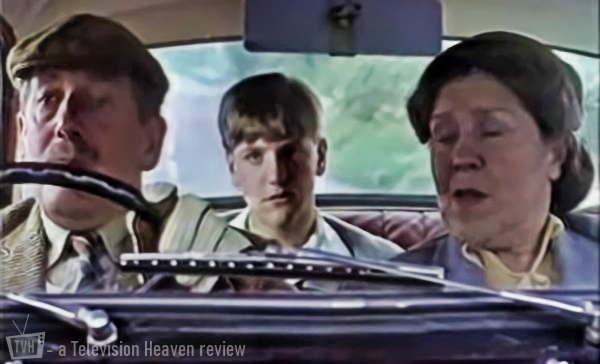 Richard Burrill (Edward Rawle-Hicks) would much rather his parents had taken him to Torquay. A fact he keeps mentioning to his parents until romance enters his life. He's just left senior school and his headmaster has given him the facts of life, though it's more dogs than the birds and the bees.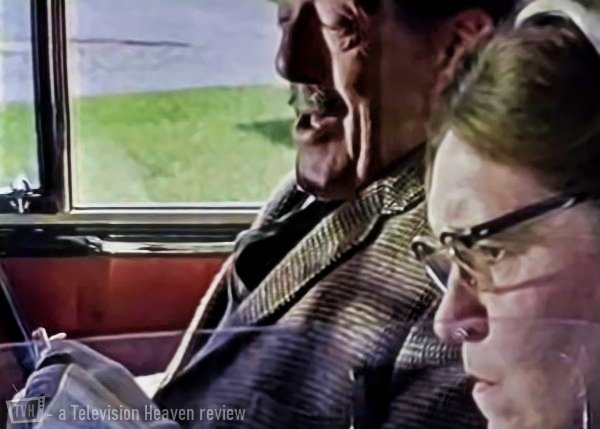 His father (John Nettleman) isn't the most thrilling of characters. He's an engineer, so a trip to the public toilets is a lengthy spell as he tries to mend the toilet roll dispenser. His poor wife (Pat Heyward) is given a long lecture on what was required.
One poignant scene is on the beach. Seeing how bored their son is, she tells her husband how she wishes they'd had another child. He just carries on talking about what he can see through his binoculars. We can imagine that isn't the first time she's made that comment.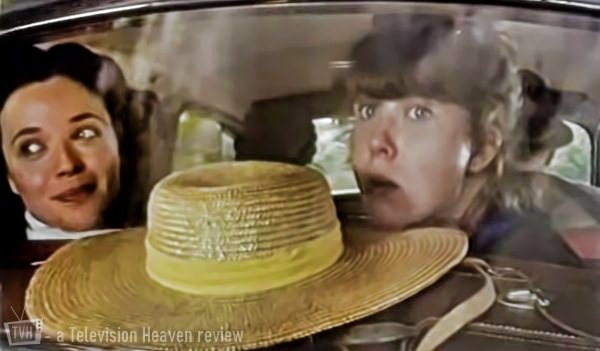 On their way to Easton, Richard sees Julia (Oona Kirsch) and Anna (Pippa Hinchley) in the back of a car they nearly run into. The girls are being driven by Mr Horrobin (Allan Cuthbertson) and he's going to have a tough time keeping them under control, especially Dutch girl Anna.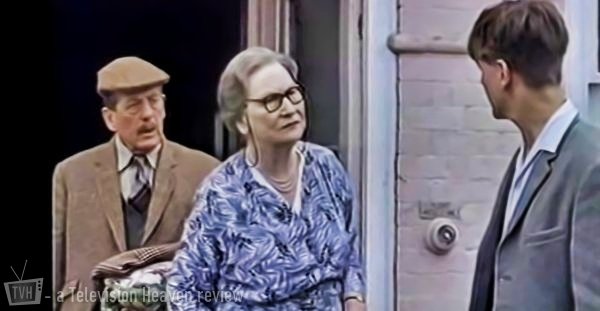 Once they arrive in wonderful Easton, Richard and his parents stay at a guest house run by Miss Wilbraham. She reads them the almost endless set of rules and is played by the wonderful Jean Sanderson. Little does she know that in a few years time she'll be best known for playing the deaf guest in Fawlty Towers. Her maid is Betty (Janine Duvitski), not the cleverest of women, who thinks one guest wants tea on toast.
Poor Richard becomes increasingly bored at the guest house. You can't blame him as topics of conversation include a recent operation and top cricket players. It's chasing girls that is the main aim of his holiday. He's joined by Edwin (John Wagland) who is one of those teenagers that talks non-stop about sex. "Forget true love I'm going strictly for sex" he declares. He's got loads of condoms, but they never seem to get used.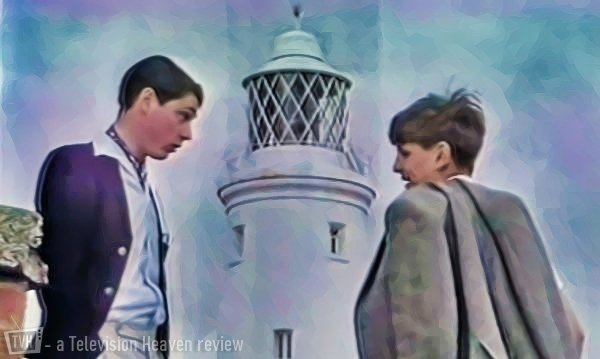 With no sight of Julia and Anna, they end up chasing two girls who just happen to be the daughters of the local vicar (Roger Brierly). There's a bit of unsatisfactory snogging and Edwin's review is "never had my mouth open for so long for so little."
Richard is dismayed when he finally does start chatting with Julia. They first chat at the ice-cream stall where she lends him threepence to pay for his order. After that, never has someone been so keen to pay back such a small debt.
Edwin joins him in the chase and he's the one who goes out with Julia. Poor Richard ends up as the 'bodyguard' of Anna. She's good at running off though, especially for some late-night fun with the local bikers.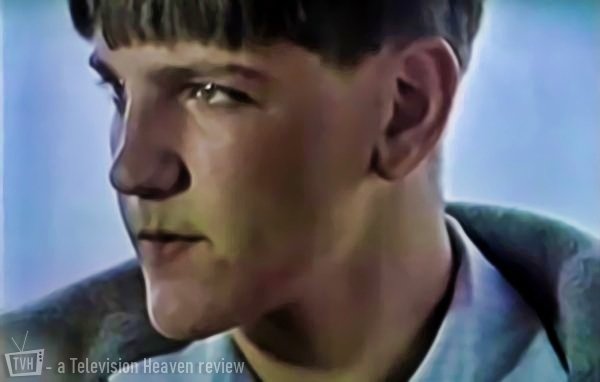 The night of the Sausage Sizzle sees the climax to all this girl chasing. They don't attend and end up in the Jazz club with Julia and Anna. Richard finally gets what he wants but who with is the big question.
This is just a perfect programme with excellent writing and casting. All a bit different from Monty Python - showing just how versatile Michael Palin is.
About the Reviewer: Steve Ashfield
Steve was probably born watching television. Great fan of everything from comedy to Christmas shows. Loves writing about the great shows of the past.
Published on March 4th, 2021. Written by Steve Ashfield for Television Heaven.