Futurama
1999 | United States
When Fry, a somewhat dim-witted 25-year-old pizza delivery boy for Panucci's Pizzas is asked to make a drop at Applied Cryogenics, it's the beginning of a journey that will take him more than a thousand years into the future.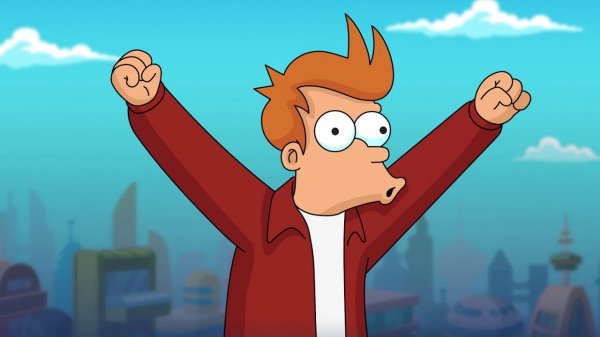 Fry falls into one of the company's capsules and doesn't emerge until the dawn of the year 3000. Here he befriends a beautiful one-eyed alien called Leela (a worker at the New York based cryogenics factory) and a degenerate robot named Bender. The trio track down Fry's great-great-great-etc. nephew, Professor Farnsworth, who hires the three to work for his intergalactic delivery service. Together they traverse the cosmos delivering goods for Planet Express, Leela serves as the ship's captain and Bender indulges in his love of booze, large cigars and pornography.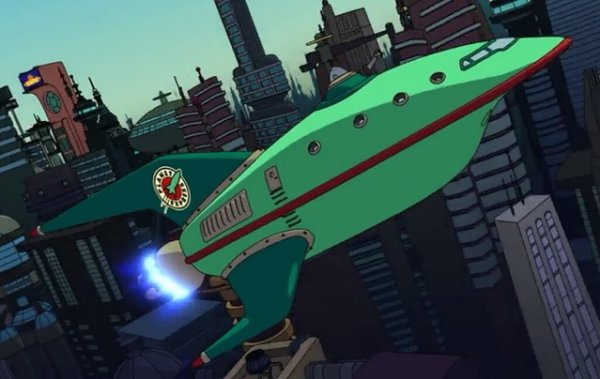 Futurama was the brain-child of The Simpsons creator Matt Groening and very quickly built up a legion of loyal fans. In an interview shortly before the show started (in 1999 as a mid-season replacement) Groening explained his inspiration for the shows concept. "As a kid I saw the 1956 movie version of 1984 on TV. I kept watching this horrible Big Brother dystopia and waiting for the space patrol to rescue everybody. But the space patrol never came! I realized then, as disturbing as it was, that there were really fun possibilities in science fiction."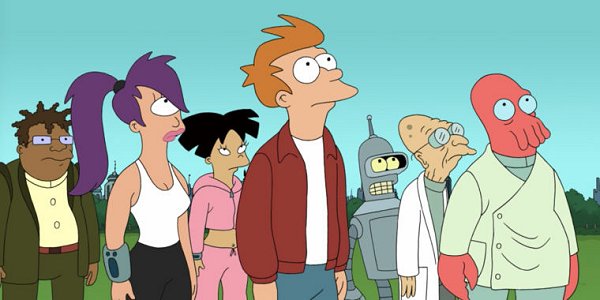 With a smash-hit animated series already behind him Groening must have felt very confident that the antics of Fry and the weird and wonderful inhabitants of the Futurama universe would capture the imagination, tickle the funny bone and win a loyal fan following. This it did, but certainly not to the extent of the dysfunctional family from Springfield. Viewers of Futurama were divided in their opinion, and while those who stuck with it from the early days reaped the benefits as the series developed, there were just as many who didn't stay the course and it's fair to say that much of the humour of Futurama was lost on the casual viewer.
To compound problems, the US Network Fox wanted creative input on the storylines. Something that Groening resisted. He told them that unless he had full editorial control of the series - there would be no series. In response, Fox kept moving the series broadcast days and times. Something that made it extremely difficult to build up a loyal following.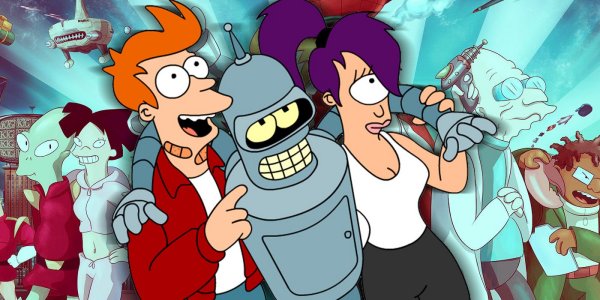 Still, the series won an Emmy for "Outstanding Animated Program (For Programming Less Than One Hour)", got an Annie Awards nomination for "Outstanding Achievement in an Animated Television Production", won an Annie Award for Rich Moore's "Directing in an Animated Television Production", gave Ken Keeler a WGA Award nomination for "Animation - any length - one airing time" and helped Patric Verrone to win a "Lifetime Achievement Award" by the Animation Writers Caucus.
However, by the end of series four there were already rumours that Fox was planning to cancel the series. This was all-but confirmed when season five premiered with the announcement that no new episodes were being commissioned. The fifth season contained a number of season four 'leftovers' and although there was never an official statement of cancellation, John DiMaggio, who voiced Bender, said at the time that he thought the series had reached journey's end. But sometimes, journey ends can also yield new beginnings.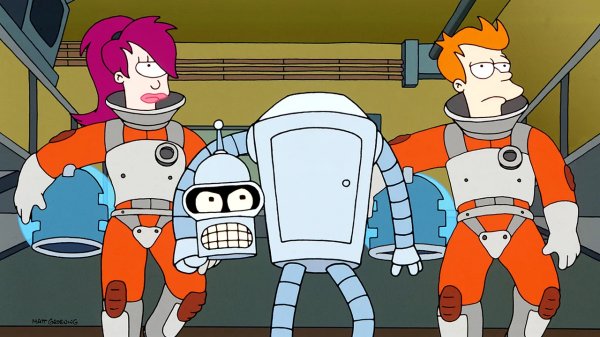 Having acquired the syndication rights in 2003, the Cartoon Network began broadcasting Futurama in its Adult Swim block, an alternative adult-oriented night-time broadcast. In 2006, Comedy Central, having taken over the syndication rights the previous year, announced that four straight-to-DVD films would be produced. In 2010, Comedy Central picked up the show for 26 new half-hour episodes. When the new series debuted, it helped the CC reach its highest Thursday night audience in the network's history. As a result, a seventh series was commissioned for the 2012-2013 season.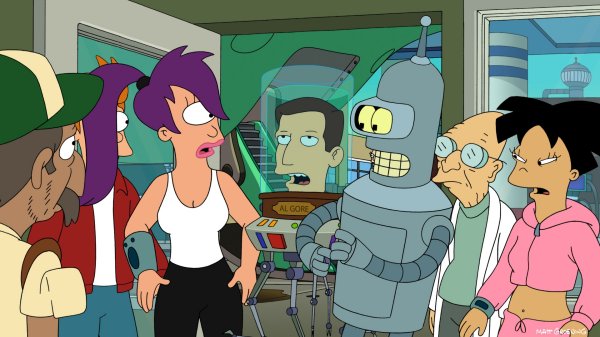 Futurama's final episode (to date) was broadcast in 2013. The producers said that they were exploring options for the future as they have "many more stories to tell." Seven years later, it seems highly unlikely that another season will be forthcoming. So while Groening has taken The Simpsons into animated history by making it the longest running US comedy series (real or animated) on television, Futurama remains in the cryogenic chamber for more cold storage.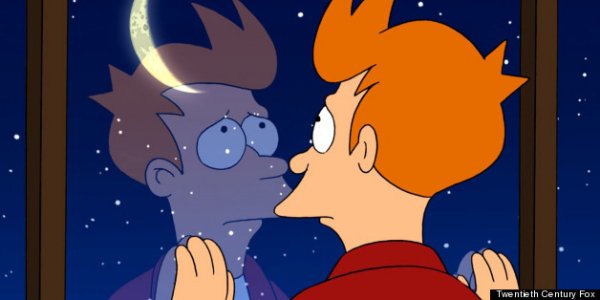 Published on December 8th, 2020. Written by Marc Saul for Television Heaven.