Izeena
1966 | United Kingdom
Izeena lives in her magic tree house in a world of animal friends. The animals share their secrets and adventures with Izeena and she alone can take you into the strange world of Charlie and Charlotte Chimp, Goodsense Gibbon, Huggable Potto and all her friends. This offbeat series from Anglia Television, shot on location in Africa, mixed fantasy with a wildlife conservation message in an attempt to educate viewers to the world around them. While its style was more Lewis Carroll Izeena was most likely influenced by Disney who excelled in this type of production.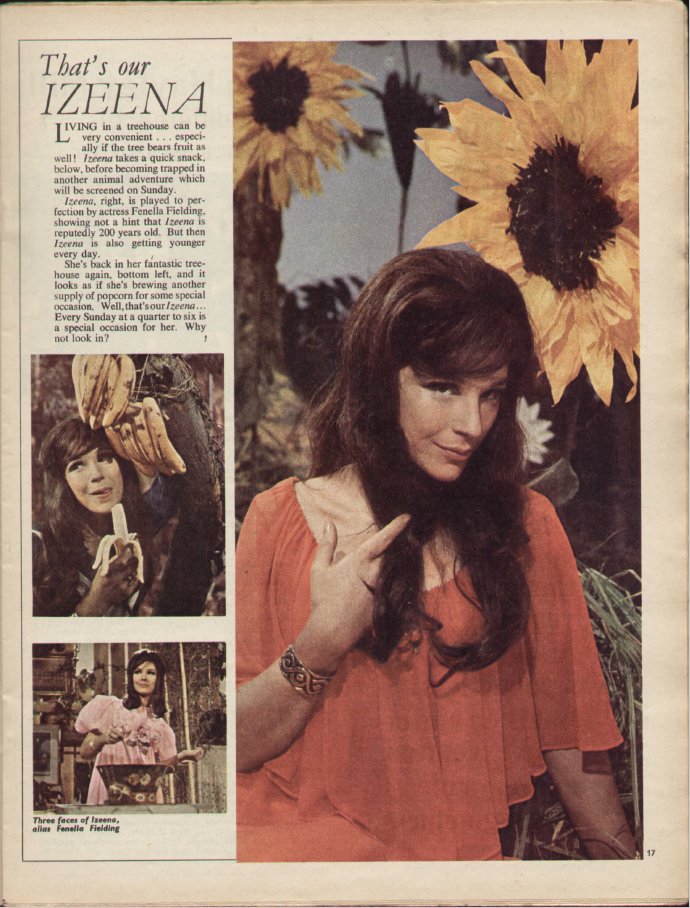 Playing Izeena, the zany girl who could talk to the animals, was Fenella Fielding who did not have the luxury of visiting the exotic locations in the filmed sequences. She was studio bound and looked at the animals through her telescope from her treehouse.
Published on December 23rd, 2018. Reference: TV Times.