No-Honestly
1974 | United Kingdom
Having met on the set of Upstairs, Downstairs, John Alderton and Pauline Collins soon became one of television's most renowned real-life married couples. Struck by their on-screen chemistry, Michael Grade, the recently‑appointed deputy controller of LWT entertainment programmes commissioned No-Honestly specifically for them.
The series was written by husband-and-wife Terence Brady and Charlotte Bingham, who had been married for over ten years, and was inspired on Bingham's autobiography, Coronet Among the Grass, which was published in 1972. Further inspiration came from incidents during Brady and Bingham's own marriage and included incidents that were only funny in hindsight. "When we first moved into a small house in Notting Hill Gate, London," explained Terence, "Charlotte painted everything in the house white: even the doorknobs. One evening I arrived home to find that she'd painted the garden as well. All the stones, bricks, flower tubs, paving stones and drains. It was unbelievable. We'd only been married about six months and it was our first really big row."
Charlotte, daughter of Lord and Lady Clanmorris, and Terence, for whom writing superseded acting, insisted that the storyline of No-Honestly was "in no way autobiographical". But they did concede that some of the incidents were based on fact.
The comedy featured the celebrity pair of Alderton and Collins as a relatively prosperous and successful happily‑married couple. Alderton played actor Charles Danby (referred to in the programme as C.D. - also short for Clever Drawers) and Collins was children's writer Clara.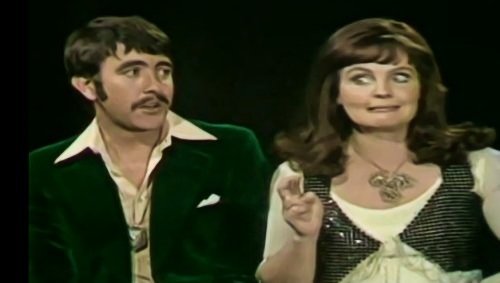 Each episode begins with Clara and C.D. seated on stools in front of a live studio audience where they chat briefly to each other, or directly to camera, about the ups and downs of their first year of married life some ten years previously, until a comment or remark from Clara begins the programme proper of a significant event shown in flashback.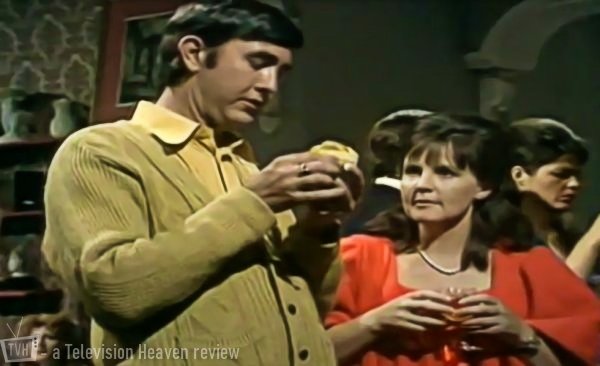 In the first flashback we are introduced to C.D. who starts out as an orphan turned actor who is mostly out of work when he meets Clara, a debutante of ennobled parentage, at a party in Hampstead. He asks her out for an afternoon and teaches her about "who does which, when and whatever." By the time we come to meet them in the present day he is in regular employment and she is the author of a famed children's character called Ollie the Otter.
Guest stars on the series included Johnny Briggs (Mike Baldwin in Coronation Street), Geoffrey Hughes (Keeping Up Appearances, Heartbeat, The Royle Family), Patrick Newell (The Avengers), Liz Smith (The Vicar of Dibley, Lark Rise to Candleford) and Tony Selby (Get Some In!, Doctor Who).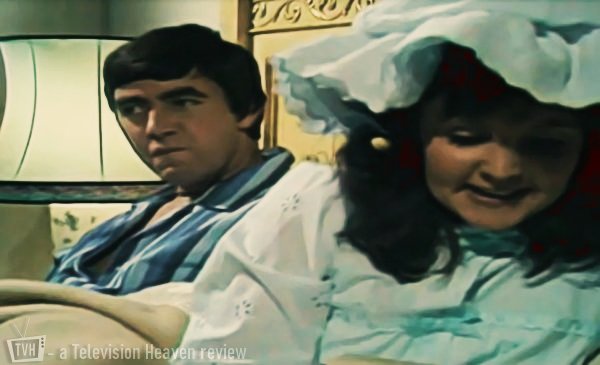 The comedy was fairly standard domestic sitcom fodder concerning daily domestic dramas, paying the bills and confusion around parents or friends and their relationship in the early days of marriage. A pilot was made for CBS television in the United States although it was never aired. In the US version, Charles would have been an orphan from the Bronx who meets Clara, a recently graduated student who had been educated at the finest of schools.
Lynsey de Paul wrote and sang the No-Honestly theme tune which became a hit single, peaking at Number 7 in the UK pop charts in November 1974.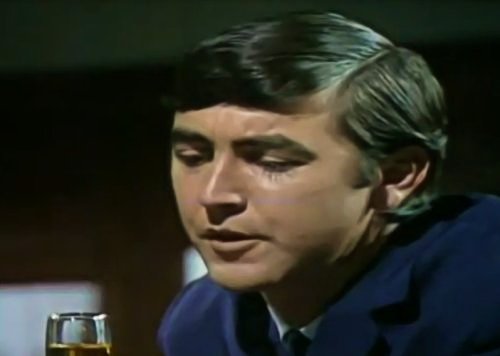 The writers went on to write Yes – Honestly in 1976, although this series, sometimes mistakenly regarded as a sequel, featured different lead actors (Liza Goddard and Donal Donnelly) and there was no direct storyline continuity from the original series. Alderton and Collins teamed up again in a number of different future projects although the most successful was the Upstairs, Downstairs spin-off, Thomas and Sarah.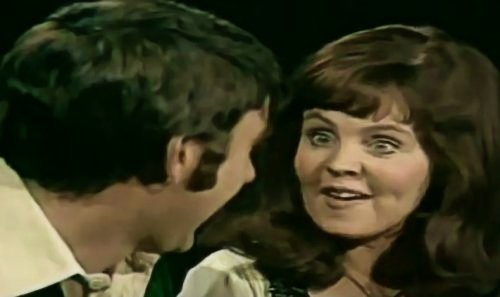 Published on August 27th, 2021. Written by Malcolm Alexander for Television Heaven.