Paul Temple
1979 | UK & Germany
Suave, sophisticated and incredibly wealthy, Paul Temple leads an extravagant lifestyle which he funds by writing crime novels. So popular and lucrative are his fictional stories that he only has to write one book a year to maintain his standard of living. The rest of the time he dabbles, rather successfully, in solving 'real life' crimes. Not just at home, but internationally.
Temple was the creation of Yorkshire born playwright and author Francis Durbridge who was allegedly inspired to create his fictional detective by a passenger he saw on a train journey, who, in Durbridge's imagination, looked like a private eye. Encouraged to write by his English teacher at Bradford Grammar School, Durbridge continued to do so whilst studying at the University of Birmingham and sold his first radio play to the BBC at the age of 21. Paul Temple arrived with Send for Paul Temple, a series in eight parts, which was broadcast in 1938 and then went on to be featured in over 30 British radio dramas, twelve series for German Radio, a dozen (co-written) novels and four feature films. But before this, Durbridge had resisted the temptation to bring his detective to the small screen.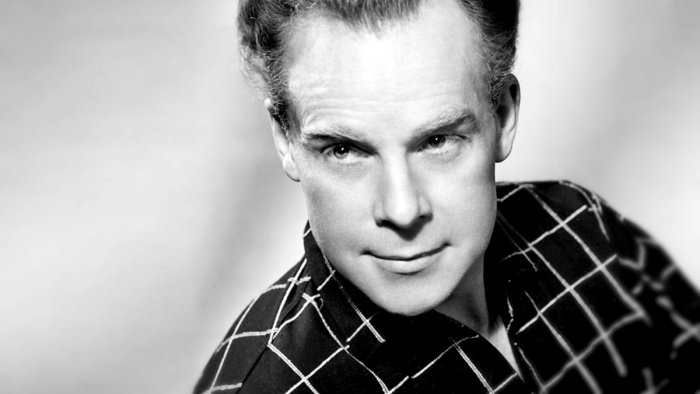 Durbridge's first television serial, in March 1952, was The Broken Horseshoe and the hero of that piece was Mark Fenton who was neither a novelist nor a private detective. According to the author 'he doesn't even read detective stories!' Meanwhile, the Paul Temple radio series proved to be a huge audience draw, with a number of different actors voicing Temple - the most popular being Peter Coke (pronounced Cook) who played the role from 1954 to 1968. In all, 10 radio series were produced. But when it finished in '68 the next step was to finally transfer it television, which finally came about the following year. 'I wanted to hold off putting Temple on television', admitted 56-year-old Durbridge in a 1969 interview to publicise the series, 'because I wanted to establish myself as a television writer quite apart from the character of Temple. And having done that - I'd had many offers for Paul Temple from various sources - I felt now was the time.'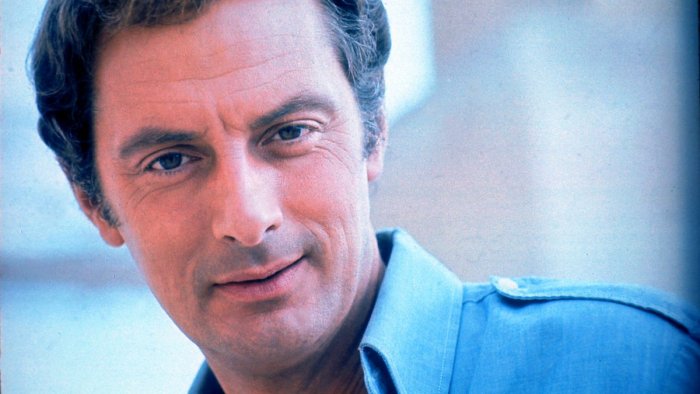 The 1969 series, one of the BBC's first to be broadcast in colour, starred Francis Matthews (Captain Scarlet and the Mysterons). Like Durbridge, Matthews was born in Yorkshire and had made his television debut in the 1950s. Tall, slender, radiating an air of sophistication and a quietly amused expression, Matthews was tailor-made for the role. 'I'm more or less playing myself.' He told the Radio Times. 'I hope he's pleasant and fun to watch. In this kind of series you're more presenting your own persona, just the way you are, and hoping it is acceptable. You can only work within the terms of reference of the kind of thriller thing that it is. I have tried to give Paul Temple a sense of humour. That is the one thing I thought was important.' Durbridge was certainly in favour of Matthews' interpretation of the part, describing Matthews as 'an absolute first-class chap.'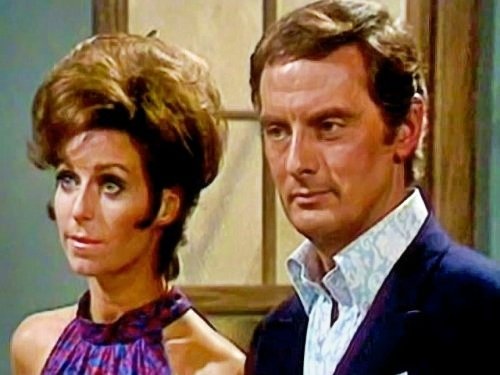 Playing Temple's wife Louise (known as Steve due to her having worked as a Fleet Street journalist under the nom de plume of Steve Trent) was Ros Drinkwater. 'I was a great fan of the radio series when I was a child, so I've grown up with it.' Said Drinkwater. 'Before I ever came to see a script I sort of knew the woman inside out.'
There was never a question of Paul Temple being set in the 1930s so at that time the suavity of the characters may have seemed somewhat out of place being set in the 1970s. To balance this George Sewell was cast as the Temple's down-at-heel sidekick.
Despite the lavish lifestyle that Temple enjoyed, all episodes from the first series were set in the UK. Ratings for the series were considered by the BBC to be 'somewhat average'. The BBC's response was to replace script editor Barry Thomas with Derrick Sherwin, who was persuaded to leave Doctor Who. Francis Durbridge, despite his earlier claim that he wanted to establish himself as a television writer before bringing Temple to the screen, didn't write any of the Paul Temple television episodes and Sherwin decided to bring in writers that he'd worked with before such as Bill Strutton, John Lucarotti, David Whittaker and Dennis Spooner. Sherwin also wrote several episodes himself.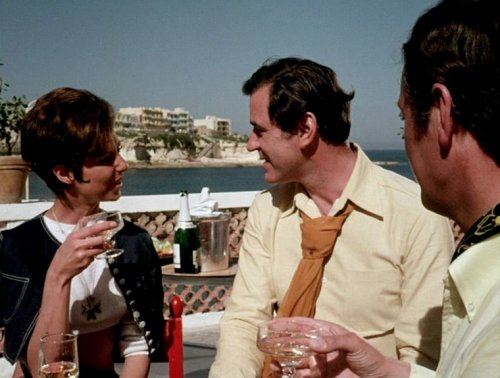 From Series Two Paul Temple became a co-production by the BBC and Taurus Films of Munich, West Germany, and was shown internationally. According to some sources from Season Two the BBC wished to drop Ros Drinkwater from the role, but Taurus Insisted on her retention. This was the first series the BBC made as an international co-production and with many of the episodes now shot in overseas locations in and around Europe including West Germany, France, and Malta, it became more lavish and had true international appeal.
The series picked up in popularity and Francis Matthews later claimed that Paul and Steve Temple became fashion icons, creating a style that was later imitated in ITV's The Persuaders! (The character of Temple may also have been the inspiration for the Jason King character in the ITC series Department S). The BBC may well have agreed, but it didn't seem to sit well with them. Huw Wheldon, the BBC's managing director for television, later explained to Matthews that this was really "Lew Grade territory" and that the BBC were happier to stick to its historical dramas as The Six Wives of Henry VIII and Elizabeth R. This may have been one of the reasons why the BBC dropped out of the co-production deal with Taurus after two seasons and then dropped the idea of a fifth season altogether.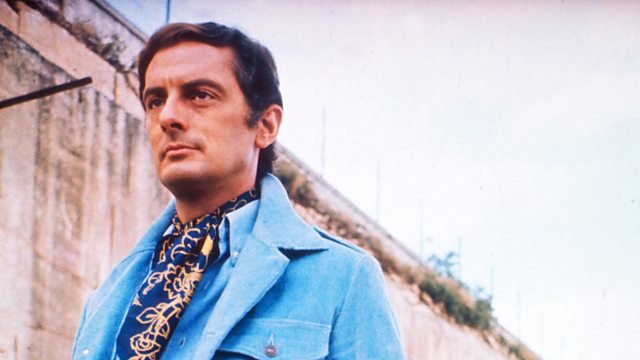 The fourth and final season almost seemed like a 'token gesture' by the BBC. Despite having access to a 1968 Rolls-Royce Silver Shadow in the earlier episodes, in the final season the Temples were regularly seen driving in a surprisingly low-budget Mini 1000. Once again, the series was set solely in the UK. In essence it appears as though the BBC were happy for the series to simply fade away. Perhaps as final confirmation of this the BBC never repeated Paul Temple and in the 1970s many of the 52 episodes made were 'junked' in the BBC's archive purge. Today, only 16 episodes are known to survive at the Corporation archives. Only one episode exists from the first two seasons and that only survives because it was shot on film rather than video. Episodes that exist in Germany only have dubbed German soundtracks.
Actor Francis Matthews passed away on 14 June 2014, aged 86 years. Ros Drinkwater subsequently became a photojournalist, based in Ireland. At the time of writing she has a small farm in County Monaghan.
Published on November 8th, 2021. Written by Marc Saul for Television Heaven.