Probation Officer
1959 | United Kingdom
The first hour-long series on ITV, Probation Officer focused on the work of the men and women charged with the welfare of juvenile delinquents and criminals. 
Told in semi-documentary style the shows were based on real court cases by creator Julian Bond, who spent many hours in magistrates' courts, in the offices of real probation officers, and with experts in the field of probation work. One of the principle actors in the show had even done real-life probation work before coming to the series. The show originally centred round the work of three probation officers, Philip Main, who is seen reporting for duty in the first episode, was played by John Paul, in real-life a former prisoner of war who became interested in acting as a way of entertaining his fellow inmates, then after his release joined the Birmingham Repertory Company before landing a role in Emergency Ward Ten as R.S.O. Tim Hughes. The second officer was Jim Blake, played by David Davies, who started his career as a singer before a serious throat operation put an end to ambitions. After a spell as a policeman he turned to acting and appeared in a number of films and television series. The third officer was Iris Cope, played by Honor Blackman. Born in East Ham in 1926, she had made her film debut in the 1947 movie Fame Is The Spur, but came to the attention of the producer of Probation Officer (Antony Kearey), after playing the part of Mrs Lucas in the British made Titanic disaster movie A Night To Remember. But it was of course as Cathy Gale in The Avengers that she later became a true TV icon.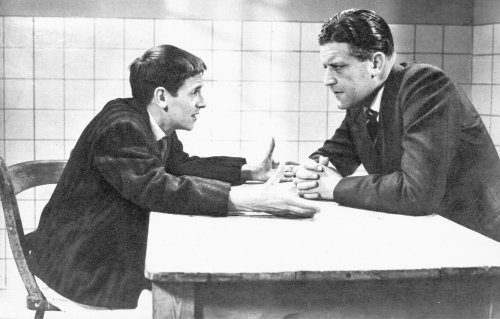 During its three-year run the series introduced numerous other characters and gave first outings to many stars of the future. Probation Officer was realistic, down-to-earth entertainment that tried to reflect true life with an air of sincerity.
Published on January 21st, 2019. Written by Laurence Marcus (December 2000) for Television Heaven.