Queenie's Castle
1970 | United Kingdom
Queenie Shepherd comes from a community not unlike the one found in Coronation Street where, to misuse the lyrics from another popular sitcom 'everyone knows her name.' If there was a street party, Queenie organised it. If there was a sing-song in the local pub, Queenie's brass-bound soprano was the loudest. If there was a street row to be had, the type of which would bring all the neighbours to the door, Queenie was at the centre of it. She was and remains the undisputed head of the family. The fact that the bulldozers moved in and pulled the terraced houses down after rehousing all the residents in a block of flats on a council estate, has done nothing to diminish her spirit.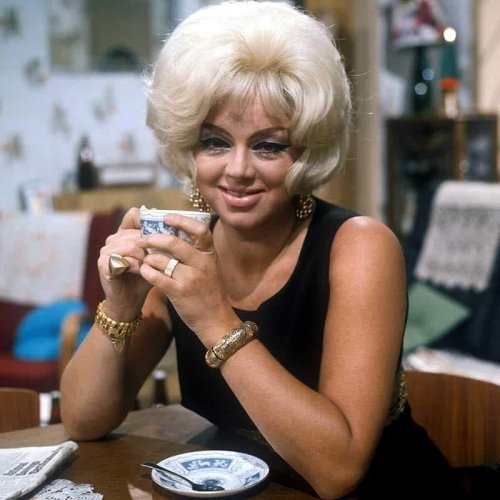 Her husband, Lionel, is nowhere to be seen. He is busy 'working away' and so now Queenie resides and rules over her castle at Margaret Rose House on the estate known as Buckingham Flats which is "somewhere in the North". It is her domain, her territory, her empire, where she rules over her three boys and one relative by marriage. The boys, whose names are on the Council Register, as well as on files at the local police station, are Bernard (alias Bunny played by Brian Marshall) - a freelance van driver, Raymond (Freddie Fletcher) - an itinerant labourer, and unemployed layabout Douglas (Barrie Rutter) who lives in the hope that a five-horse accumulator will eventually bankrupt the local bookie and make him his fortune. The other resident is not on the Council Register - he is Jack (Tony Caunter), her brother-in-law and an illegal lodger. Jack's a wheeler and dealer in all sorts whose transactions are normally concluded in the Builders' Arms, regarded as the Shepherds' weekend residence.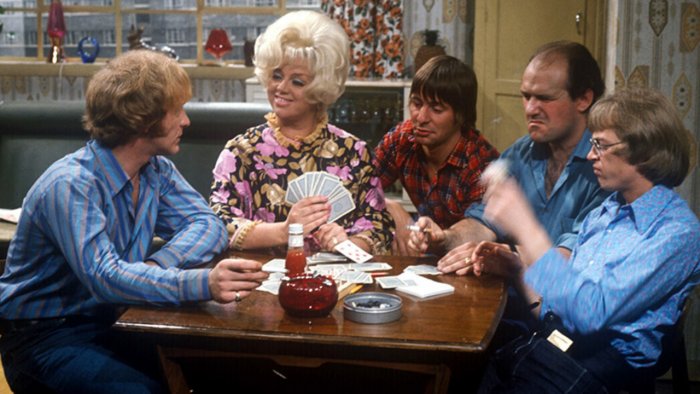 The Shepherds are not the most popular residents on the estate. Mrs Petty (Lynne Perrie), the aptly named owner of the local patisserie and secretary of the Local Residents Association does not like the free-drinking, loud and brassy Queenie. But Mrs Petty, as Queenie often points out, is free to go jump in a lake. 
Created by Keith Waterhouse and Willis Hall, Queenie's Castle was a vehicle for Diana Dors at a time when her fortunes and her popularity were at a low ebb. Dors first came to public notice as a blonde bombshell, much in the style of Marilyn Monroe and Jayne Mansfield in the 1950s. Her career flourished and she reportedly turned down a seven-year contract with Rank worth £100,000 (equivalent to almost £3 million today) because she could make more freelance. The success of her films, particularly A Kid for Two Farthings, led to British exhibitors voting her the ninth-most popular British star at the box office in 1955 – the sole female star in the top ten. But following her separation from her husband, Dennis Hamilton, who managed her financial affairs, she discovered that her company Diana Dors Ltd was in serious debt. Her star never really rose to the great heights it had previously risen to and she had to content herself with supporting roles. By 1968 she reported that she owed £53,000, of which £48,000 was to the Inland Revenue, and had assets of a little over £200.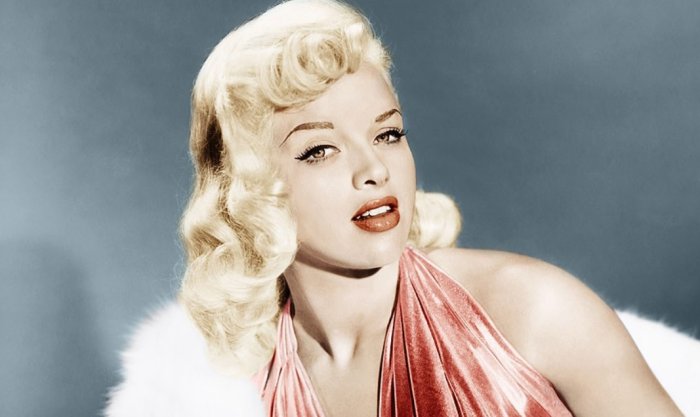 Following Queenie's Castle her fortunes began to take a turn and her status began to revive. She became a regular on UK quiz shows and after three years of Queenie's Castle she was given another sassy Northern lass to play in All Our Saturdays.
Waterhouse and Hall may well have been thinking about Diana Dors' private life when they wrote a speech for Queenie Shepherd: "Stick up for yourselves, don't take no back answers from nobody, and if anybody gives you a mouthful, whether it's a sir or a lord or who the hell, you give them a flaming mouthful back, because we're as good as they are - if not better."
Published on March 29th, 2022. Written by Marc Saul for Television Heaven.