Tarzan
1966 | United States
Swinging onto our screens in 1966 (1967 in the UK) was the latest incarnation of American fiction writer Edgar Rice Burroughs' favourite fictional son, Tarzan.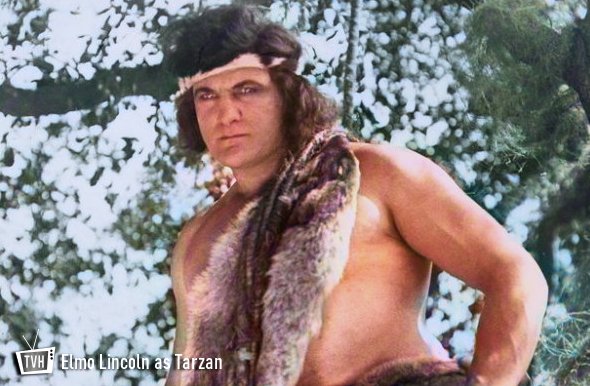 First published in the novel Tarzan of the Apes in 1912, the character had enjoyed a screen career that began just six years after he had appeared in written form, in a 1918 silent movie starring a former Arkansas peace officer by the name of Elmo Lincoln. Lincoln would return to the role in a number of 'silents' and play Tarzan right through to the dawn of the 'talkies' and beyond. His last performance was in 1942, but by that time another actor had become synonymous with the role - former Olympic swimmer Johnny Weissmuller. MGM billed him as "the only man in Hollywood who's natural in the flesh and can act without clothes". His debut in 1932's Tarzan the Ape Man was an immediate box-office and critical hit.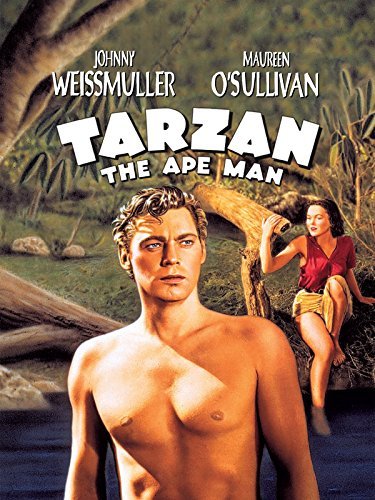 By 1966 Tarzan had appeared in no less than 37 big screen presentations, and so it made sense to launch the jungle giant to television viewers hungry for a good honest adventure series that did not involve spies and their gadgets, which had proliferated both the large and small screens since the beginning of the decade. Executive producer of the series was Sy Weintraub, a film and television producer best known for his series of Tarzan films since 1959. For this series Weintraub decided to break with the traditional movie version of Tarzan as a pidgin-English speaking savage who lives in a treehouse, which he never was in the original novels. There would be no "Me Tarzan, you Jane" in this series. Indeed, the character of Jane was dropped entirely.
In the novels, Tarzan is the son of a British lord and lady who were marooned on the Atlantic coast of Africa by mutineers. Tarzan was an infant, his mother died, and his father was killed by the leader of an ape tribe by whom Tarzan was adopted. Finally found and returned home, the television series presents Tarzan as well educated but fed up with civilization. And so, he returns to the jungle.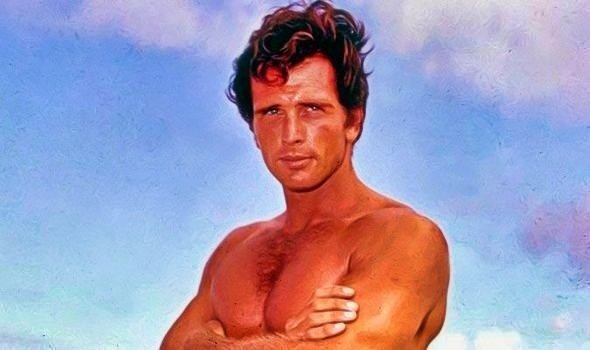 Cast in the role of Tarzan was the 6-foot 4-inch handsome and athletically built Ron Ely who had previously played supporting roles in films such as South Pacific, The Fiend Who Walked the West and The Remarkable Mr. Pennypacker. Ely had already cut his teeth on serialised television as a salvage diver in the series The Aquanauts. But he wasn't the producers' first choice for this part. 
Former American football player Mike Henry had played Tarzan on screen in the 1966 production Tarzan and the Valley of Gold, so he was a natural choice for the television series. However, during filming of the pilot episode Henry was attacked by a chimpanzee which ripped his jaw open, requiring the actor to have 20 stitches. He quit the role immediately and sued the producers over unsafe working conditions. With production already started the producers made an emergency call to Ely, who had already been considered but dismissed in favour of Henry. According to Ely, "I met with them on a Monday and they offered me the role." At first Ely was reluctant to take the character on as he was aware that previous actors had suffered from typecasting once they had played Tarzan. It was Ely's agent who convinced him to accept the offer. A decision that Ely later came to regret. "So, on the Friday I was on a plane to Brazil to shoot the first episode."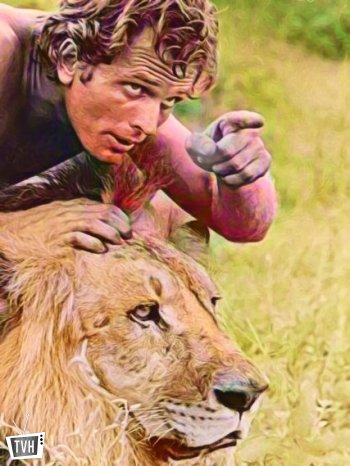 When he arrived at the location, Ron Ely was informed that his only costume would be a loincloth, and as a result it would be difficult to disguise a stunt double as him and therefore he would have to do all his own stunts. These included diving, vine swinging, and fighting the animals! "I thought the writers were trying to get me killed. I knew the dangers on set. They had already had an elephant go berserk and kill three people on the show some weeks earlier." And if he thought that the animals were trained animals of the type used in most productions - he was about to get another shock. "None of us knew anything about tigers. We didn't even have a tiger to film with. They got one eventually, not from a zoo but by somehow capturing a wild one and bringing it to the set."
As a result, during the course of the filming (1966 to 1968), Ely received no less than 17 injuries which, apart from being mauled several times, included stitches to his head from a lion bite, a broken nose, dislocated jaw, right and left shoulder separation, a cracked heel and 3 broken ribs! Despite rumours that Ely insisted on doing his own stunts, he was actually left with very little choice. Despite the injuries, Ely stated that he grew to love working with the animals on the show, especially his chimpanzee sidekick: "Cheetah was my best friend on the set. He would always sit right next to me between takes or jump up on me." The one thing that Ely was not asked to do was Tarzan's famous call. Instead, the producers used Johnny Weissmuller's yell from a previous movie.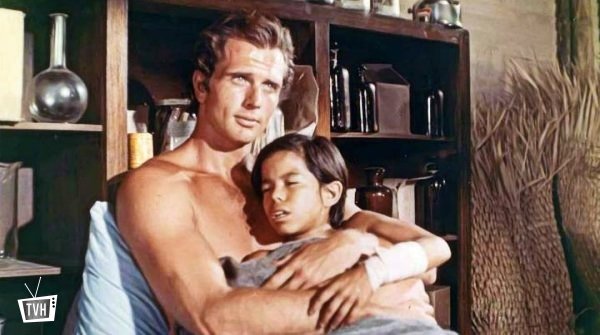 Tarzan Premiered on NBC in September 1966. Carried over from the big screen as regular companions was young actor Manuel Padilla (Tarzan and the Valley of Gold, Tarzan and the Great River), now playing the jungle lord's sidekick, Jai, a young native orphan - alongside the aforementioned Cheetah. A number of actors had recurring roles; Maurice Evans as retired Brigadier Sir Basil Bertram, Julie Harris as missionary Charity Jones and Chips Rafferty as Dutch Jensen. The series finds Tarzan rescuing lions, endangered leopards, and pampered princes whilst battling illegal hunters, despots and other ne'er-do-wells. Guest stars included former big screen Tarzan Jock Mahoney, Star Trek's Nichelle Nichols, George Kennedy, Helen Hayes, James MacArthur (Hawaii Five-0), Ethel Merman, James Earl Jones, and Diana Ross and the Supremes, who played singing nuns in a 1968 episode called The Convert.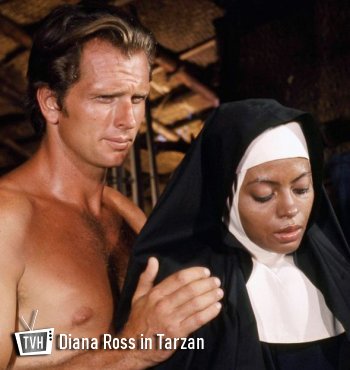 For the second series Brazil turned out to be too difficult for regular series filming, so the production was moved to a studio in Mexico. Clips from the original filming in Brazil were often used to augment the studio shots.
Tarzan was a hit both in the USA and on British television, and probably as a result, Ely's initial fear of typecasting was realised when the series came to an end. After Tarzan, he picked up smaller parts but was not a leading man again until landing the title role in a movie about another fictional hero, Doc Savage: Man Of Bronze. However, the film failed to live up to his expectations. He later starred in a 1987–1988 revival of the 1960s adventure series Sea Hunt as Mike Nelson, the role played by Lloyd Bridges in the original series. Ely embarked on a professional writing career and authored two published mystery novels featuring private eye Jake Sands: Night Shadows (1994) and East Beach (1995). He retired from acting in 2001.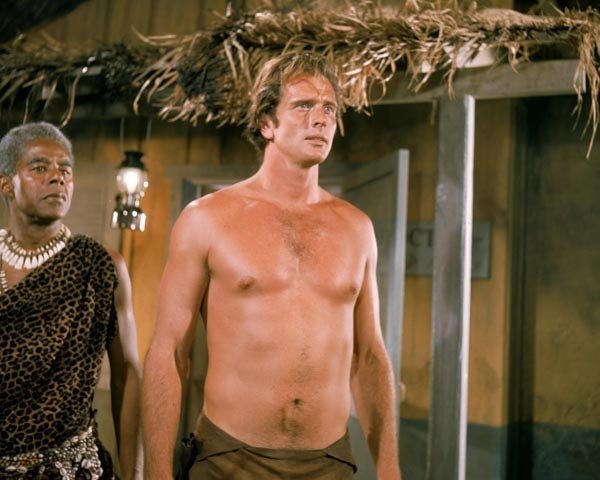 Edgar Rice Burroughs described Tarzan as being tall, athletic, handsome, and tanned, with grey eyes and long black hair. Ely fitted that description reasonably well and for two seasons gave a compelling and heroic performance as the author's immortal creation, in a series that appealed to young and adult audiences alike. It may have not been one of television's greatest hits, but for two seasons it offered a good fifty minutes of escapist fun.
Best Sellers in Sports & Outdoors
Published on January 14th, 2021. Written by Laurence Marcus for Television Heaven.