The Deputy
1959 | United States
US Western series starring Henry Fonda. He wasn't the deputy - he was the Chief Marshal, Simon Fry, who each week would assign his deputy, Clay McCord (actor Allen Case) to whatever task was required such as going undercover to learn the plans of a gang of outlaws, trekking into Apache territory on a peace mission or protecting a citizen from a hired gunman. As such it was Case rather than Fonda who was the real star of the show and of the 75 episodes made 54-year old Fonda only featured in half-a-dozen stories, the rest of the time he appeared at the beginning to send McCord on his task and, on rare occasions, at the end to congratulate him on a job well done!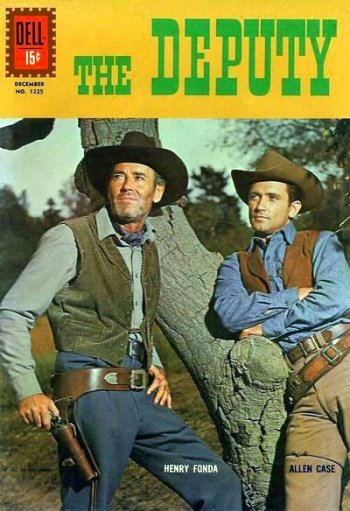 Fonda filmed all his appearances in several lengthy sessions so as to leave himself free for other projects such as film and theatre work. He started each episode with the introduction, "That was the Arizona territory in 1880, and I was its chief marshal." The Deputy, Clay McCord, was a storekeeper in Silver City, who, although an expert shot was reluctant to draw his gun. However, he was persuaded to be the Deputy to help keep order and assist the ageing deputy Herk Lamson (Wallace Ford) when Chief Marshal Simon Fry is out of town, which was obviously weeks on end.
Clay had a younger sister, Fran (Betty Lou Keim), who helped run the store. Later, Army Sgt Hapgood Tasker (Read Morgan) was introduced as a character whose job was to set up a supply office in Silver City. Following Tasker's introduction both Herk and Fran were written out of the series.
The quality of the series varied greatly depending on whether or not Fonda was involved in the story in what the series producers (and Fonda himself) came to call the "Fonda" and "Non- Fonda" episodes.
The series was inspired by the 1957 movie Tin Star starring Fonda and Anthony Perkins in which Fonda played a veteran marshal-turned bounty hunter who decides to help a young and inexperienced deputy protect himself from the criminal elements in town.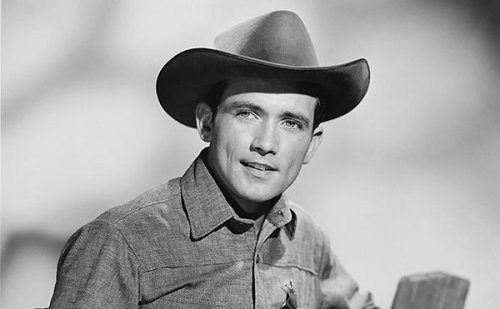 The series is notable for giving a TV debut to a young Robert Redford. Allen Case went on to co-star in the 1965 western series The Legend of Jesse James as outlaw Frank James. Sadly, he died of a heart attack at the age of 52.
The series was created by Norman Lear, who would go on to develop some of the biggest US TV comedy hits of the 1970s, like All in the Family, Sanford and Son and Maude.
Published on April 9th, 2020. Written by Laurence Marcus for Television Heaven.