The Doris Day Show
1968 | United States
In the early 1960's, Doris Day was one of the nation's top film stars with a string of successful light comedies to her credit (Pillow Talk; Lover Come Back; The Thrill of It All and others). The singer and actress was never a big fan of television, but ironically, it was her five year run on her self-titled sitcom that made Doris Day more successful than ever before.
Day was also one of the few successful film actresses who made a smooth transition to television. But the irony of The Doris Day Show is that its format would change season to season; the show's final episodes were a far cry from the original premise.
1968 was a watershed year for the woman who starred in such notable films as Love Me or Leave Me and The Man Who Knew Too Much. Her soft romantic comedies, which usually had the attractive Miss Day portray a virginal single woman, had fallen out of favour in the increasingly sexual film climate of the late 1960's. Even more tragic for Day was the death of her third husband and business manager, Marty Melcher. Not long after his death, Day discovered he had mismanaged her finances by investing her money with a crooked attorney, leaving her nearly broke. Before his death, Melcher signed with CBS to create a new situation comedy starring his wife. To his credit, it was a tremendous deal: Day would be under contract with CBS for five seasons, but she would keep all the show's rerun rights and the show's negatives, plus the right to produce movies for the network.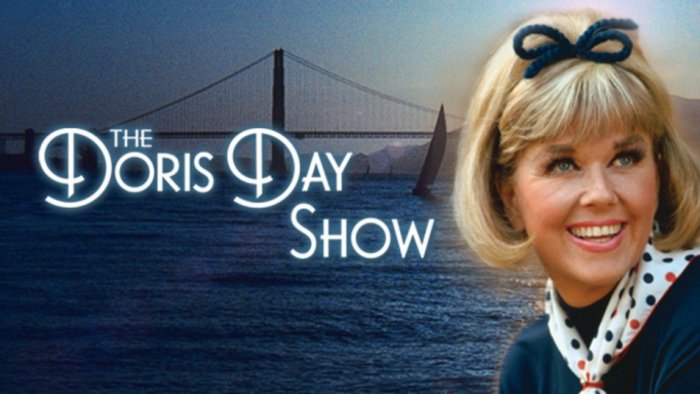 The Doris Day deal came in part because CBS' top female comic, Lucille Ball, kept making more expensive demands every season—including deals for new series from her production company. Since Lucy was still a top-ten draw, CBS accepted her demands, but apparently felt Doris Day could step in if Lucy decided to bolt the network. Day was never a big fan of the medium and wanted no part of it, but it was her adopted son Terry Melcher (a successful singer-songwriter-producer in his own right) who encouraged his mother to do the show. If it ran several years, Melcher pointed out Day's debts would be wiped out and she would be financially secure. With few other options, Day agreed to move forward, and Terry served as executive producer of The Doris Day Show.
The show's first season (which began September 24th, 1968) set the actress up as Doris Martin, a widowed mother of two young sons Billy and Toby (Phillip Brown and Todd Starke) who moves in with her father Buck (Denver Pyle) on his farm in Mill Valley, California—not far from San Francisco. Character actor James Hampton played the bumbling farmhand Leroy B. Simpson and Naomi Stevens was the farm's housekeeper Juanita. Also in the cast was Lord Nelson as the family sheepdog Nelson; Lord Nelson also appeared with Doris in the 1960 film Please Don't Eat The Daisies.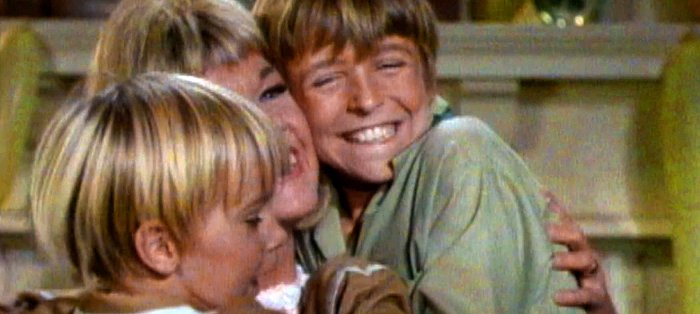 It was all in the groove of such bucolic CBS comedies as Mayberry RFD and Green Acres, with Day's light comedy touch making for pleasant if predictable entertainment. Still, the show was well produced (crew members who worked on Day's previous films were hired for her TV show as well). While not a blockbuster in its first season, it was the 30th most popular series on television, and was renewed for a second year.
Season two saw major format changes. Doris Martin began a new career as a secretary for the San Francisco-based magazine "Today's World", commuting from the Mill Valley farm to the city by the bay. Hampton and Stevens were gone from the cast. McLean Stevenson played editor Mike Nicholson, Doris' boss; veteran Rose Marie was her workplace buddy Myrna Gibbons; and Paul Smith was assistant editor Ron Harvey. The changes seemed to work; helped by a shift to CBS' strong Monday lineup, The Doris Day Show became the 10th most-popular show of the season. 
The third season saw the loss of both the farm and series regular Denver Pyle as Doris and the boys moved to San Francisco, living above an Italian restaurant run by Angie and Louie Palucci (Kaye Ballard and Bernie Kopell). Doris also started showing talent as a writer; she began covering stories for "Today's World" during the season. All the changes may have helped "Doris Day" survive on the schedule, as CBS began clearing out its rural-based shows in favour of more "relevant" programmes. CBS also upped the show's budget, which was reflected in Doris' gorgeous apartment and outstanding wardrobe—though she probably dressed a bit upscale for a magazine employee.
Season Four, which began in the fall of 1971, saw The Doris Day Show undergo its most radical format change to date. Doris Martin was now a swinging single with no kids or dog (the boys and the sheepdog apparently went back to help their grandfather on the farm); she became a full-time reporter for "Today's World". Stevenson, Marie and Smith were gone; so were Ballard and Kopell. Doris' new boss was hard-driving Cy Bennett (John Dehner); his secretary was Jackie Parker (Jackie Joseph). Billy De Wolfe played the irritating Willard Jarvis, who buys Doris' apartment building.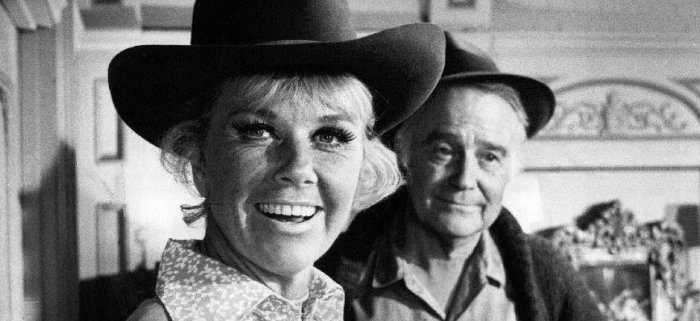 The changes were obviously meant to make "Doris Day" more in tune with CBS' increasingly urban-themed comedies—especially The Mary Tyler Moore Show, which became a critical and ratings success the year before. Unfortunately, Day and the new cast were not blessed with the same producers and writers that lifted "Mary Tyler Moore" into classic sitcom status. But the show was pleasant light entertainment as always. Doris did find romance during the fourth and fifth seasons as she first dated Dr, Peter Lawrence (Peter Lawford); then after they broke up, she met and fell in love with the magazine's foreign correspondent Jonathan Rusk (Patrick O'Neal); Doris and Jonathan began making wedding plans before the show's final original episode aired on March 5th, 1973.
By this time, Doris Day was a committed advocate of animal rights and was ready to leave the Hollywood lifestyle behind her. CBS wanted a sixth season, but Doris was contracted to do only five years. By the final season, she had become the show's executive producer, and simply told CBS "I have done everything I can with the series". The Doris Day Show gave the entertainer the financial security she had hoped for; she also sued the lawyer who cheated her late husband and won the fight. She eventually moved to Carmel, California where she continued to live a private (and by all accounts happy) life until her death, at the age of 97 years, on 13 May, 2019.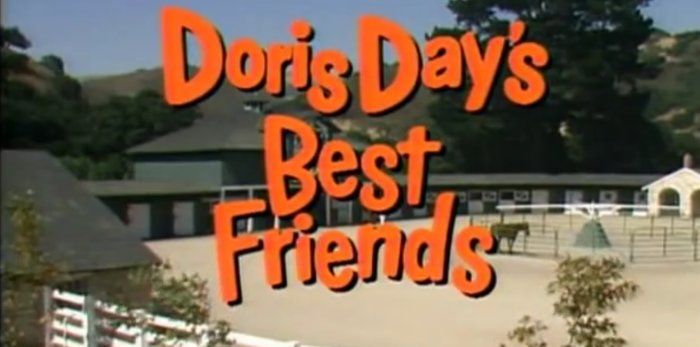 Day did briefly return to television in 1985, hosting the Christian Broadcasting Network show Doris Day's Best Friends, which featured animals and her human friends. The show was best known for Day's final appearance with her film co-star Rock Hudson, who was by this time seriously ill; despite the illness, Hudson summoned up enough strength to do the show. It aired months before the actor died of AIDS.
The theme for The Doris Day Show was "Que Sera Sera", the song most-associated with the actress since she sang it in the 1956 Alfred Hitchcock film The Man Who Knew Too Much; Day would also sing the Jay Livingston/Ray Evans tune over the opening credits of her show throughout its run.
If The Doris Day Showlooks innocent and overly optimistic in today's more cynical world, it should be noted that it was a comedy tailored to the talents and personality of its star. Groundbreaking it wasn't (except for the format shifts) but Doris Day was the reason many of us didn't mind spending time with her every week.
TV TRIVIA
The UK only got to see 26 episodes of the 128 made and had to wait until 1973 to see them.
In the UK The Doris Day Show was broadcast on ITV from 9th July 1973 until 12th February 1974.
ITV broadcast the show initially on Monday's at 6.10pm, but by the time it reached the end of its brief run it had been moved to Tuesday's at 5.20pm placing it in the children's TV slot.
Published on May 13th, 2019. Written by Mike Spadoni (2005) for Television Heaven.