Chico and the Man
1974 | United States
Chico and the Man was one of the "new wave" realism situation comedies of the 1970's, featuring a truly talented newcomer who held his own with an Oscar and Tony award-winning actor. But it was also a cautionary tale of the excesses of fame. The merits of the show have long been overshadowed by the suicide of its young star, Freddie Prinze. But there was no question about his abilities.
Produced by James Komack, "Chico" was created for Prinze, a Puerto Rican-Hungarian comic who wasn't even 21 when he was spotted by Komack during a successful 1973 appearance on The Tonight Show with Johnny Carson.
Set in the Mexican-American barrios of East Los Angeles, Prinze played Chico Rodriguez, a Chicano street kid who approached the owner of a run-down gas station and garage for a job. The owner was cantankerous and lonely widower Ed Brown, played by the great actor Jack Albertson. Brown didn't like anyone, often drank, and certainly had no use for Chico. But the enterprising young man managed to break Ed's shell and the two began an almost father-son relationship, with each realizing he needed the other.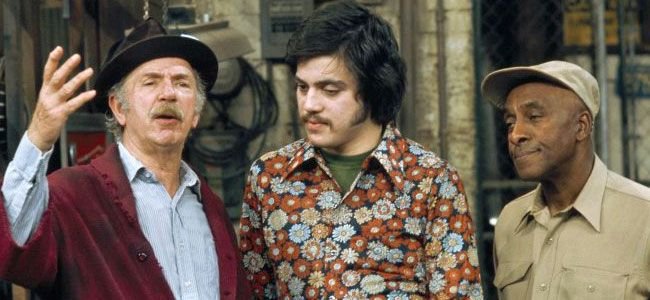 The chemistry between newcomer Prinze and veteran Albertson overcame rather broad jokes and mediocre scripts (and a loud but live studio audience). Not since Desi Arnaz on I Love Lucy had American TV viewers embraced a Latino lead character with such fervour. "Chico" soon landed in the top five in the ratings. But Hispanic groups quickly began protests over the show; its use of ethnic slurs (in the pilot episode, Brown tells Chico to leave and "take your flies with you"); Prinze's own mixed ethnic background and a lack of other Hispanic characters on the show. They picketed NBC's Burbank, California headquarters demanding changes in the show. Producers addressed one of their complaints by having Chico tell people he was half Mexican, half Puerto Rican (with a touch of Hungarian mixed in for good measure). The complaints subsided.
Behind the scenes, things were not going well for Prinze. Despite having a successful series, playing the casinos of Las Vegas for $25 thousand a show, and being considered a rising star, the 20-year old comic was beginning to experience personal problems by the end of "Chico's" first season in 1975. Friends say Prinze began turning to drugs to handle the pressures of fame; he had met Katherine Elaine Cochran that year and married her. But the union lasted just 15 months, and she eventually left Prinze, taking their infant son Freddie Junior with them. Rumours of his drug use increased.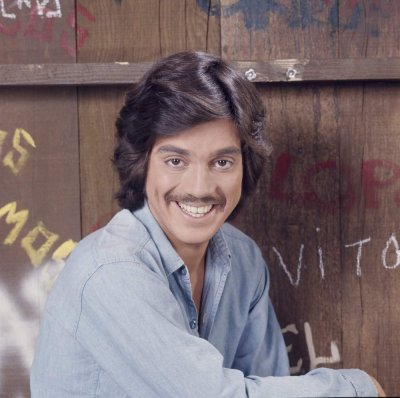 It all came to a head on 28 January 1977, during "Chico's" third season. That night, after frantic calls to his estranged wife, his psychiatrist and others, Freddie Prinze fatally shot himself in the head as his business manager watched in horror. A suicide note left by the 22-year old read: "I can't take any more. It's all my fault. There is no one to blame but me." Immediately, speculation centred over the future of Chico and the Man without its star. The show was set to be cancelled, but the producers and NBC decided to keep it going for the remainder of the season. Ed and the other regular characters explained that Chico went to visit his father in Mexico and the focus shifted to stories featuring the ensemble cast.
The solution was to give Ed a new "Chico"-but this time in the form of 12-year old actor Gabriel Melgar, who played Raul Garcia. Singer-entertainer Charo also came on board as Raul's aunt from Spain after Ed adopted the youngster. But the ghost of Freddie Prinze was too strong for the revamped Chico and the Man to work, despite some nice moments between Albertson and Melgar.
On one of those final season episodes, Ed told Raul that Chico had died (though he didn't give a reason). It put closure on the series, which limped to its conclusion on 21 July 1978. Today, Chico and the Man is seldom seen in reruns, but Freddie Prinze's son, Freddie Junior, has carved a successful acting career for himself in both films and television. The legacy of his father, however, remains strong-both for his talent and the dark, dangerous side of TV success.
Published on July 12th, 2020. Written by Michael Spadoni for Television Heaven.