The Expert
1968 | United Kingdom
Produced between 1968 and 1976, The Expert starred veteran actor Marius Goring as an irascible Home Office pathologist who worked not only for the police but also for other interested parties.
Hardy's interest was not just scientific facts, it lay also in the people involved. He understood them and their weaknesses, both physical and mental, and often had to investigate both material and the psychological aspects of the case.
Producer Gerard Glaister who, with Norman Crisp, devised the series, grew up surrounded by forensic scientists. His uncle, who acted as technical advisor to the series was Regius Professor (a university professor who has, or originally had, royal patronage or appointment) of Forensic Medicine at Glasgow University, as was his grandfather before that. However, the series was not based on him. Besides Glaister the series was co-created by N.J. Crisp. Glaister produced the first three seasons with Andrew Osborn producing the fourth and final season.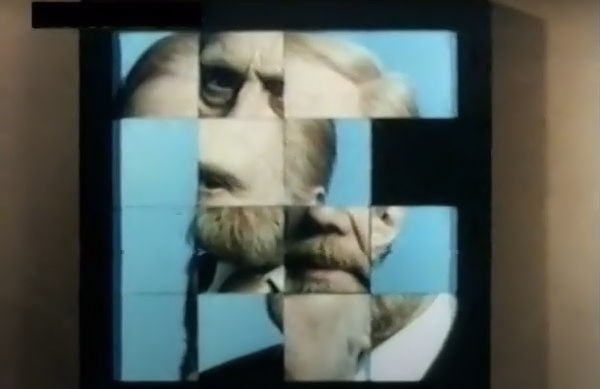 The forensic pathologist, writer and barrister Bernard Knight - best known for recovering all twelve bodies in the Fred West case in Gloucester in 1994 - contributed several storylines, as well as penning a tie-in novel. Knight also contributed scripts and acted as technical advisor to District Nurse and Bergerac.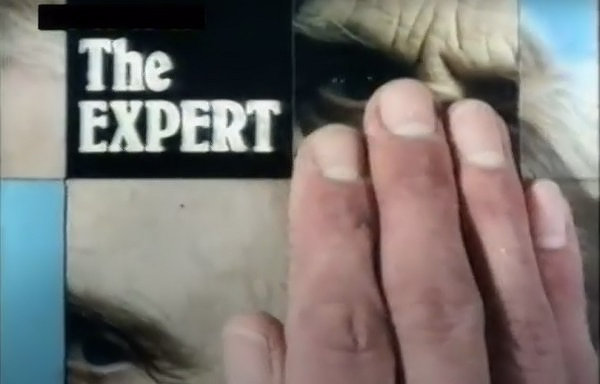 Set in Warwickshire, where the nearby big industrial Midlands cities with their enormous crime figures kept Hardy busy, he was married to rural general practice doctor, Jo (Ann Morrish), who was some years younger than her husband and had managed to maintain a good balance between her career and her married life. Sometimes she became involved with the cases where one of her patients is of particular interest to him. The pairing of the two often highlighted the couple's different approach to their work and was the source of on-screen tension between them. However, most of the time they pursued their separate careers.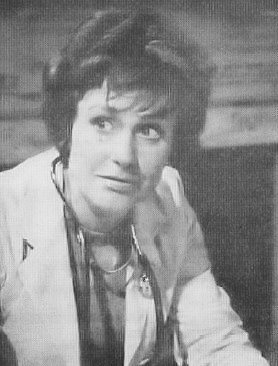 Hardy initially had an assistant and receptionist, Jane Carter (Sally Nesbitt), who helped out in the office and went into 'the field' to work on the more complicated cases. From 1969 onwards Valerie Murray played Goring's affable assistant Sandra Hughes.
Chief Detective Inspector Flemming (Victor Winding) was one of the young school of policemen. He and Hardy were often involved in the same case. But there was no professional conflict them between (unlike there is in similar shows such as Quincy, M.E.) and when forced to work together they did so with mutual respect. Michael Farnsworth also appeared as Detective Sergeant Ashe.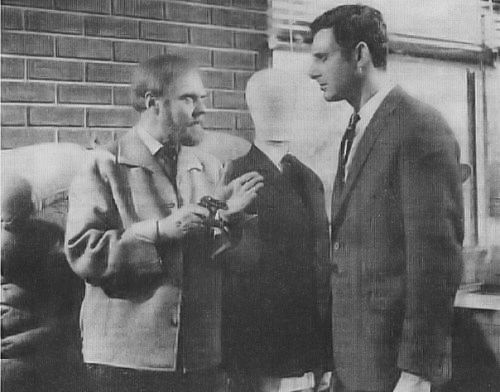 The stories varied between standard and non-standard police procedurals. The first story in the series 'The Unknown Factor' brought Hardy and Flemming together over the case of the victim of a shooting. Hardy was called in by the dead man's life insurance company because the year before he died, he had taken out a £50,000 policy. Another first series episode, 'It Can't Be Done' involved a woman who had shot her husband in cold blood and there appears to be no motive. Why she had killed him is far from clear. When Hardy starts an investigation, he uncovers a most ingenious plot which even Fleming finds hard to believe. A second series episode 'Flesh and Blood'uncovers a deep hidden secret when a blood test reveals that a child is not related to the woman who claims to be his mother. There was always something different happening in The Expert.
Marius Goring's future (third) wife, Prudence Fitzgerald, directed him in 18 episodes of the series.
Goring was born in Newport, Isle of Wight, the son of an eminent physician and researcher, Dr Charles Goring, the author of The English Convict, and Kate Macdonald. His TV work included starring as Sir Percy Blakeney in The Scarlet Pimpernel, a role he also performed in a 1952-53 radio show - a series which he also co-wrote and produced; Theodore Maxtible in the Doctor Who story The Evil of the Daleks, Paul von Hindenburg in Fall of Eagles, King George V in Edward & Mrs. Simpson and Emile Englander in The Old Men at the Zoo. To prepare for the role, Goring allegedly watched post-mortems at Guy's Hospital, London. Also, during filming, he would consult an old school friend at Westminster Hospital for advice on correct forensic and medical procedures.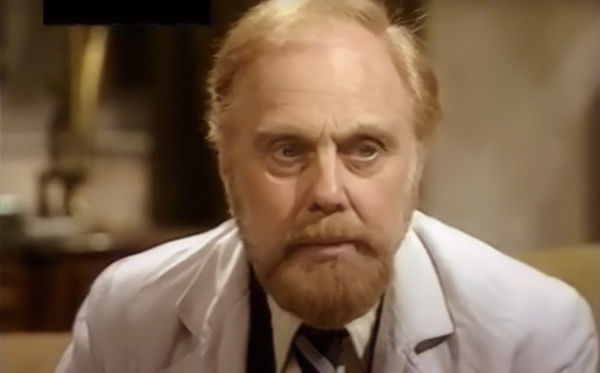 The series aired on BBC Two and ran for 62 fifty-minute episodes and was the first drama series on that channel to be made in colour. Throughout its four series the show featured numerous high quality guest appearances by actors such as Rachel Kempson, Peter Vaughan, Clive Swift, Geoffrey Palmer, Peter Barkworth, Jean Marsh, Ray Brooks, George Sewell, Anthony Valentine, Bernard Lee, Lee Montague, Geoffrey Bayldon, Mike Pratt, Edward Fox, André Morell, Brian Blessed, Nigel Stock, Philip Madoc and Warren Clarke.
Marius Goring gave an excellent performance as the prickly professor and the series ran from 1968-1971 before returning for one more season five years later in 1976. Few changes were made to the format but gone were detectives Fleming and Ashe and in came Jeremy Sinden as Price and Virginia Stride (ex-wife of Main Chance star John Stride) as Susan Bartlett.
Most of the original master tapes of this show were wiped by the BBC. Although many episodes were later recovered on 16mm film, only one episode from the first series remains in the archives; the vast majority of series two and three also remain, and series four is complete. At the time of writing the series has not been released on DVD.
Published on August 24th, 2020. Written by Marc Saul for Television Heaven.