International Detective
1959 | United Kingdom
Made by ABC Picture Corporation in the UK and shot at Elstree Studios, as well as a number of filmed locations around London, International Detective centred round the exploits of a law enforcement agency employee, Ken Franklin.
Franklin is an agency man who likes to work coolly and methodically. His interest include fine wines, good food, chess and bridge. He is an all-round athlete who speaks several languages. Comparisons can perhaps be drawn to James Bond. However, unlike 007 Franklin seldom carries a gun. He is employed by William J. Burns International Detective Agency - a real-life organisation founded in 1909 by a former director of the FBI and Secret Service Agent who has been dubbed as "America's Sherlock Holmes."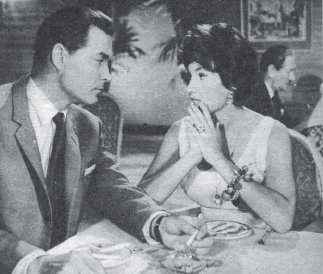 The agency handles private investigations into wanted criminals, suspected fraudsters, extortionists and all types of miscreants and ne'er-do-wells, which send their agents to any number of far flung international locations. Many Employees, armed and uniformed, work in the security sector for the Agency but so do a number of undercover operatives. Each story begins with Ken Franklin being given his latest assignment by WJB himself, but like Charlie in Charlie's Angels, he is never seen.
It took the production company a long time to get permission to use the files of the Burns Agency as a basis for each of the 39 drama productions that were made. When permission was finally granted precautions were taken to ensure the files used were not recent and the names of those involved, both criminal and innocent, were changed - but the agency insisted that for the sake of their reputation the facts should not be distorted on any significant point.
The idea of taking true crime files for popular television drama was not a new one. One of the first crime series on British television was War on Crime a 1950 six-part docu-drama produced by Robert Barr and written by Guy Morgan and Percy Hoskins. The idea for the series came about when Morgan was conducting research at Scotland Yard for a Twentieth Century Fox film and realised the potentially dramatic material that was available in the Metropolitan Police's crime files. He discussed the idea with Barr, and they enlisted Hoskins, a former crime reporter for the Daily Express, who was on good terms with a number of senior police officers and permission was granted. (see Cops on the Box for a more detailed article).
A number of established and up-coming stars appeared in the episodes - among them Alan Wheatley, Millicent Martin, Andre Morell, Shirley Ann Field, Alfred Burke, Stratford Johns, Patrick Troughton, Cyril Shaps, Freddie Mills, Dermot Kelly, Bernard Cribbins, Francis Matthews and Marius Goring.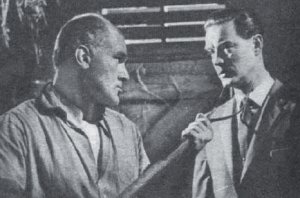 As for the lead, Ken Franklin was played by Arthur Fleming. Later on, as Art Fleming he went on to host the hugely popular US television game show Jeopardy! from 1964 until 1975 and again from 1978 to 1979, which earned him two Emmy Award nominations. Studio 25 of The Burbank Studios is named in his honour.

Published on January 7th, 2020. Written by Laurence Marcus for Television Heaven.