The Famous Five
1978 | United Kingdom
Review: Brian Slade
"We are the Famous Five – Julian, Dick and Anne, George and Timmy the Dog" – not exactly Lennon and McCartney, but the fact that a single was released in 1978 with this lyric at all was reflective of the astonishing success Southern TV achieved with their adaptation of arguably Enid Blyton's most famous creation.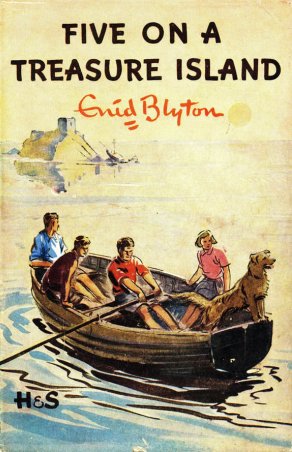 In the 1970s the Southern TV commercial television franchise found themselves a hugely successful set of children's stories whose potential had not yet been tapped into on the small screen. The Famous Five first appeared in 1942. Already producing books at a phenomenal rate, Blyton introduced us to a quartet of quintessentially English teenagers within the pages of Five on a Treasure Island. Blyton's style of writing appeared to please nobody and yet found an audience that demanded more and more of her work. Whatever accusations critics, and for that matter libraries, threw at her, Blyton's output was relentless and phenomenally successful – estimates are that she produced in excess of 700 books in her career.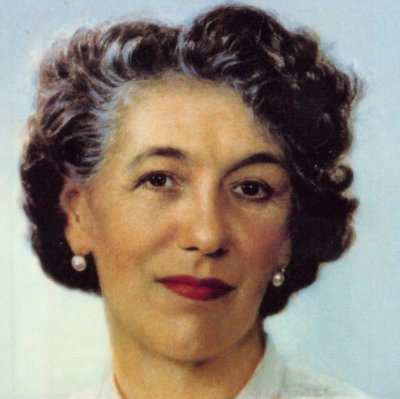 The Famous Fivetold the adventures of four cousins and their canine companion as they had a mightily good time solving mysteries and bringing criminals to justice. The books that Blyton had written about these adventurous children may not have presented a realistic picture of life, but what they did capture was a sense of adventure that so many children of that age had. The Southern TV dramatization captured this perfectly as they cast four unknowns into Blyton's work and set about filming.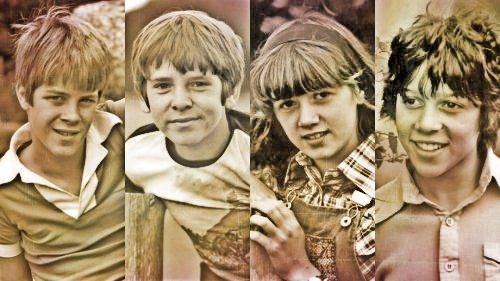 The first of the children we were introduced to was Georgina. In old language, George was termed as a tomboy. Grouchy and dismissive of anything deemed feminine, Georgina disliked even her name and wanted only to be considered as equally a boyish character as any males of her age. This was of course 1978 and based on a book from the 1940s, so the dismissive nature in which George's yearnings were dealt with were very much of their time. George was in grumpy teen mode as she prepared for the invasion of her home by three cousins coming to stay.  Julian, Dick and the polar opposite of George, Anne, arrived at Kirrin Cottage, the vast home of George and parents, Fanny and Quentin.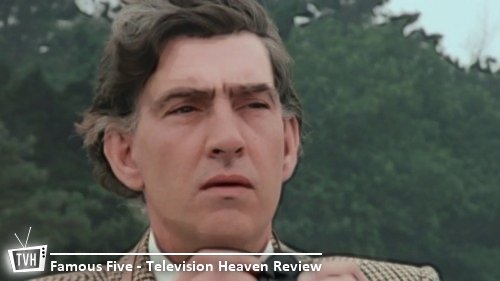 The opening story is a two-part adventure, allowing the audience to acquaint themselves with the children, and of course Timmy the mongrel dog that is discovered wondering the countryside. Aside from the large country house that the family live in, they also own Kirrin Island, albeit George considers it hers. It is here that Quentin is working on something secretive. He already has many scientific discoveries on the go at his home, but on the island lives his energy conversion plant and some evil individuals want to get their hands on it. The adaptation doesn't impart much humour and Quentin himself is a stern patriarch with only very rare glimpses of compassion or humanity. But it is he who is most at risk in the opening adventure as his work is set to be stolen. The children come to Quentin's rescue, ably assisted by Timmy who is allowed to join the family having rescued Quentin's notebook from falling into the wrong hands.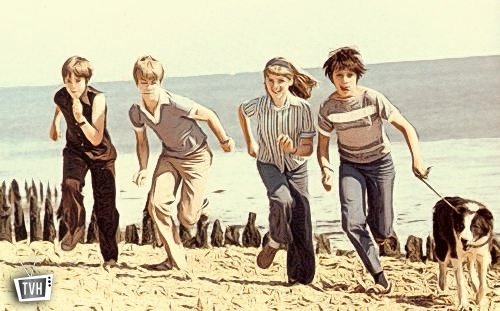 The series was dramatic in its nature. The producers were happy to produce a shotgun in the first episode, unusual for a show going out at traditional tea time, and even Quentin's stern nature is a little disconcerting. His abrupt character is counterbalanced by his wife's innocent ways as she performs the traditional household chores. There is certainly not a lot of women's advancement to be had in the two series.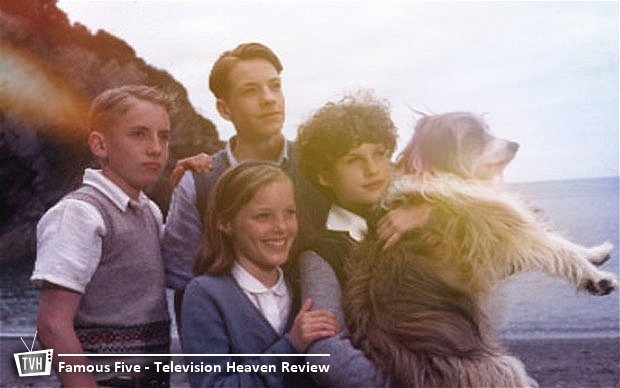 The programme was filmed in the New Forest and the budget was significant for a children's programme, but the investment was worth it. The Famous Five was a huge success and with it, merchandise and tie-ins were in plentiful supply. Alas, despite Blyton's phenomenal output she had only produced 21 adventures for her famous quintet. When series two ended, despite producers being keen to make further episodes, the cupboard was bare. Any story that was available to Southern had been filmed and with no permission to create their own adventures, that is where things ended for The Famous Five. It was a similar story for the actors involved, none of whom went on to a fully-fledged acting career.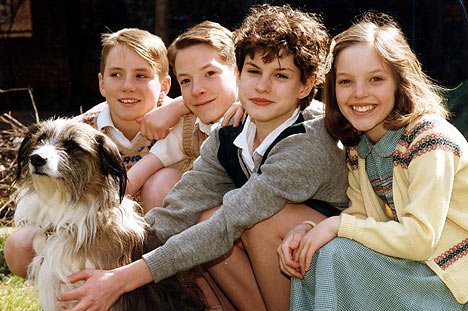 Blyton was a controversial writer long before political correctness arrived on the scene, so it is no surprise that to the modern eye the two series have a level of discomfort in their depiction of gender, race and class. But to children of the 1970s, this was the perfect encapsulation of the books that they had loved. Any child who wanted adventure in the countryside during their school holidays wanted to experience the friendship and drama that the characters on tv shared so it was no surprise that The Famous Five was such a well-received show - even if the likelihood of it ever being shown on the small screen again is almost zero.
About the writer of this article:
Born and raised in Dorset, Brian Slade turned his back on a twenty-five-year career in IT in order to satisfy his writing passions. After success with magazine articles and smaller biographical pieces, he published his first full-length work, `Simon Cadell: The Authorised Biography'.
Brian is a devoted fan of the comedy stars of yesteryear, citing Eric Morecambe, Ken Dodd, Harpo Marx and Dudley Moore amongst his personal favourites. He was drawn to the story of Simon Cadell through not only `Hi-de-hi!' but also `Life Without George', a programme he identified with having grown up in the Thatcher era. 

Published on September 16th, 2020. Written by Brian Slade for Television Heaven.