Six of the Best
1965 | United Kingdom
In 1965 ATV attempted to emulate the success of the BBC's Comedy Playhouse by producing a series called Six of the Best; six individual sitcom pilots that would hopefully lead to at least one new long-running and successful sitcom. Unfortunately, it failed to live up to its boastful title and all six hopefuls disappeared into the ether never to be heard of again.
A great shame, because over its six-week run it starred a host of actors who were either established stars or on the cusp of being so. Dora Bryan and John Alderton starred in 'Annie Doesn't Live Here Anymore', in which Bryan, a piano teacher, moves into a flat previously occupied by a prostitute. 'Me and My Big Mouth' starred Alfie Bass and Peter Bowles. Ray Brooks, Yootha Joyce and John Junkin starred in 'Charlie's Place.'Ronald Lacey, Thorley Walters and Derek Nimmo starred in 'Man with a Mission.' Barbara Mitchell, Graham Stark and Robert Dorning were the stars of 'Are There Any More at Home Like You?'
So there is no question of the credibility of the stars and neither is there any credibility issues with the writers that included Richard Harris whose CV included scripts for Pardon the Expression, Mrs Thursday, No Hiding Place, Adam Adamant Lives!, Man in a Suitcase, The Avengers and, later still, The Darling Buds of May, A Touch of Frost and Outside Edge. Dennis Spooner (who co-wrote 'Man With A Mission' with Harris) wrote teleplays for Stingray, Thunderbirdsand Doctor Who and created Man in a Suitcase, The Champions, Department S - it's spin-off Jason King and Randall and Hopkirk (Deceased). Ray Cooney went on to write 'Run for Your Wife,' which enjoyed a nine-year run in London's West End. Alan Plater created Oh No, It's Selwyn Froggitt and wrote the novel and screenplay of The Beiderbecke Affair.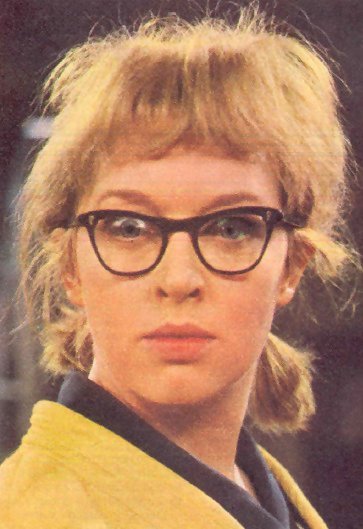 Without any existing recordings of the six individual episodes it is difficult to judge what went wrong. However, scanning through the various copies of TV Times from 1965 it is apparent that the series was not broadcast simultaneously across the various regions (Anglia appears to have ignored it completely) and there was very little in the way of publicity - most of the shows didn't even warrant a brief synopsis in the publication - except for one episode - 'Porterhouse - Private Eye' which starred Peter Butterworth and an actress who would eventually become comedy royalty – June Whitfield.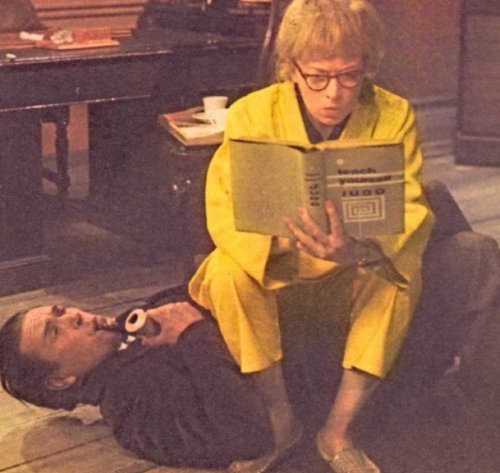 "Porterhouse" was written by Maurice Wiltshire who wrote scripts for The Army Game, The Dick Emery Show, the children's light entertainment show Crackerjack! and also adapted 9 original 'Goon Show' scripts for The Telegoons. Edwin Porterhouse (Butterworth) was a bungling private eye who was inably assisted by his daughter, Daffodil (Whitfield), and together they manage to make a hash of even the simplest of assignments. She is too busy learning judo to follow in her father's footprints, although one suspects that he wouldn't recognise a footprint if he fell over one!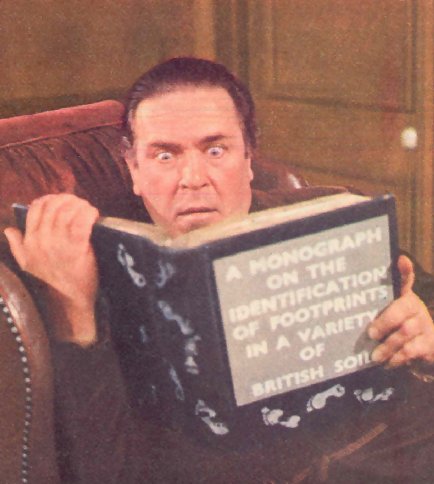 Whitfield was unimpressed by the fact that she had to learn some basic judo moves in preparation for the part. "I'm sure I nearly broke my neck a dozen times for this programme,' she told TV Times in 1965.
And so like many shows lost to the short-sighted policy of 'junking,' consigned as they are to the TV graveyard for all eternity, Six of the Best is unlikely to be seen again and judgement has to be reserved as to whether the six shows were television heaven or television hell.
The BFI and the BBC are always keen to hear from people who believe they may be in possession of British television material. In the past people may have been put off returning tapes for fear of prosecution as they would effectively be handling stolen goods. However, the BBC, in particular, has long had an amnesty where any returned tapes would be copied, restored and copies returned to the owner. Many collectors may not even realise they have missing material.
Published on August 29th, 2020. Written by Marc Saul for Television Heaven.