Molly Wopsies
1976 | United Kingdom
Wartime drama series set in an Oxford village about the light-hearted adventures of four children who are living under the shadow of WWII -even though it doesn't stop them from getting up to all sorts of mischief. 
The Molly Wopsy first appeared on television in 1974 it being the fifth in a series of single comedic dramas that went out under the banner Funny Ha Ha. Viewers were asked to name their favourite episode and this was the one they chose, hence, 18 months later Thames commissioned a full series of adventures. 
The story was written by car production-line worker Ron Smith who had grown up in the 1940s in a small village where local legend spoke of a ghost, 'The Molly Wopsy,' which Ron and his friends then adopted for the name of their gang. Drawing on personal experience Ron used that storyline for the first episode before moving on to write about the gang and all they got up to. The best story was one concerning the discovery in of a German pilot who had bailed out of his plane over the village.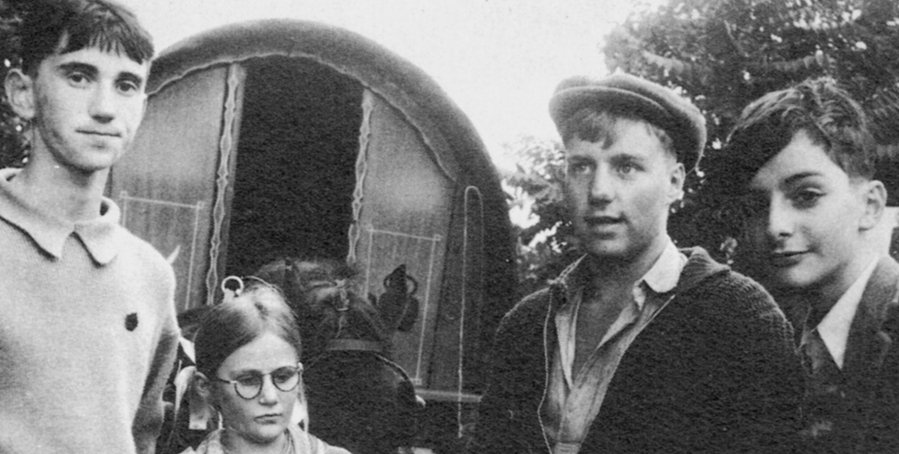 The series was notable for the first starring role (but not the first TV appearance) of nine-year old Phil Daniels who would go on to bigger and better things, especially the cult British movies Scum and Quadrophenia. The theme tune to the series was an old wartime favourite, Run Rabbit Run, and was sung by Arthur Askey.
Published on January 8th, 2019. Written by Laurence Marcus for Television Heaven.