The Secret Garden
1952 | United Kingdom
Mary Lennox is a troubled 10-year-old girl, born in India to wealthy British parents who never wanted children and are too wrapped up in their own lives to love or care about her. Brought up by her parent's servants and without the love of her mother and father, Mary has become spoilt, unaffectionate and ill-tempered. 
When a cholera epidemic kills her parents and all their employees, Mary is sent to England to live with an uncle she has never met, at a country home called Misselthwaite Manor. Here she discovers an oppressive atmosphere of sadness. Eventually she finds a key that opens a secret garden and a small boy her age, Colin, living in a hidden bedroom, who suffers with a spinal problem. Visiting Colin every day, Mary's sour and rude attitude begins to soften and one day she puts him in a wheelchair and takes him to the garden; the first time he's been outdoors in years. The children spend every day in the garden and gradually Colin becomes stronger until one day he stands up out of his wheelchair. 
On it's first publication (it was originally serialised in 1910 by The American Magazine, a publication aimed at adults and published in its entirety in 1911), English playwright and author Frances Hodgson Bunett's The Secret Garden was ill-received by critics, and was described by the American Library Association as 'over sentimental and dealing wholly with abnormal people.' Today The Secret Garden is one of Burnett's best-known and most celebrated works.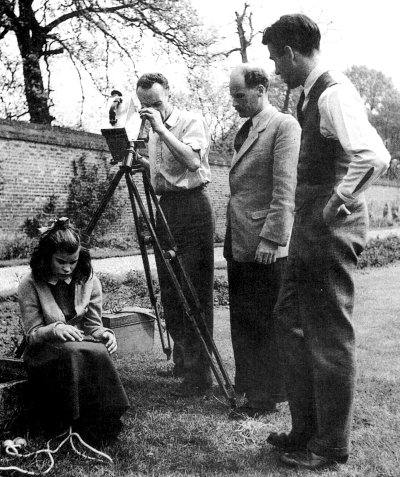 The first filmed version was made in 1919 by the Famous Players-Lasky Corporation, an American motion picture and distribution company, but it is now thought to be lost. In 1949, MGM filmed the second adaptation. In 1952 Dorothea Brooking (British children's television producer) produced an 8-episode television serial, adapted for the BBC by Alice De Gray, starring Elizabeth Saunders as Mary and Dawson France as Colin. The production utilised both studio and outside location filming the latter of which was shot in the South of England. The BBC has returned to the story several times. Brooking herself adapted a 1960 version and produced the first colour version in 1975. The 1952 version featured Billie Whitelaw whilst the 1960 version starred Prunella Scales as Martha, Misselthwaite Manor's good-natured maidservant.
Published on January 28th, 2019. Written by Laurence Marcus for Television Heaven.