The Short Stories of Conan Doyle
1967 | United Kingdom
Despite the fact that his name will always be followed by 'Sherlock Holmes', Arthur Conan Doyle was a prolific writer of short stories concerning such diverse subjects as sport, Egyptomania, medical matters and the supernatural. It was to these lesser-known short stories that British television/film producer and screenwriter John Hawkesworth turned in 1967 for a series of thirteen single episode tales under the umbrella of The Short Stories of Conan Doyle.
Hawkesworth began his career in the film industry in the late 1940s and in 1964 he turned to television as a writer. For the Conan Doyle series he adapted thirteen stories for BBC2 which focused on Conan Doyle's short story output, beginning with Lot 249 (The Radio Times gave an indication of what sort of story to expect with a legend under each title - this one was A Horrific Tale).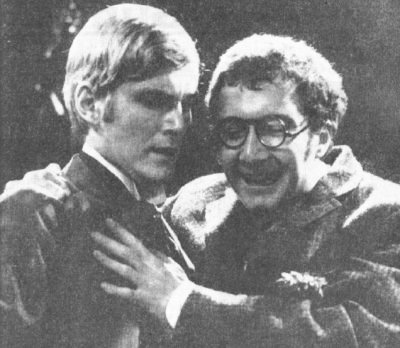 Set amid the grey spires of Oxford in 1895 three undergraduates are studying. Elegant Philip Hardacre and homely Tom Crabbe are reading medicine, while Monkhouse 'Monkey' Lee is a quiet man hoping to become an archaeologist. But Monkey has fallen under the influence of Edward Bellingham, another student of ancient cultures. One day, a mysterious event connected with a mummy case and a scrap of crumbling, yellow papyrus convinces Philip that the sinister Bellingham's interest in the magic and mystery of ancient Egypt is far from being purely academic. Lot 249 was inspired by the author's interests in the supernatural, crime and Egyptology. Though reanimated mummies had previously appeared in English literature, Doyle's story was the first to portray one as dangerous and significantly influenced subsequent depictions of mummies on film, as well as other works of horror fiction.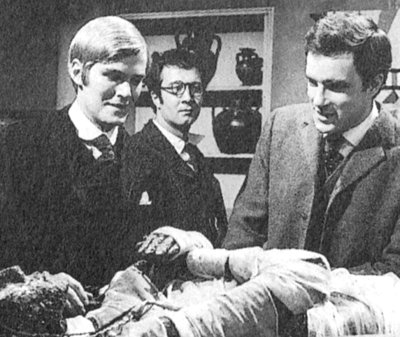 The three undergraduates, on whom all the stories in the series were centred (even though they only featured in Conan Doyle's original story "Lot No. 249"), were played by Michael Latimer (Hardacre), Keith Buckley (Crabbe) and Christopher Matthews (Monkhouse) but took turns in taking centre stage in different episodes.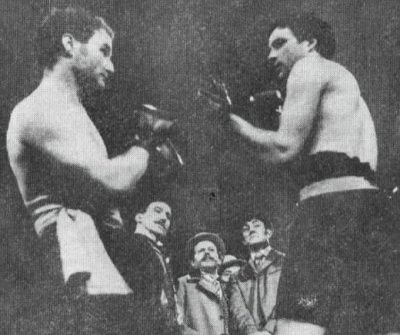 The second adaptation on the series was retitled The Croxley Master (A Heroic Tale) from Doyle's original novel Rodney Stone and reflected the author's life-long love of boxing, having been a keen amateur boxer himself. Philip Hardacre is in desperate need of cash for his tuition fees and has taken a vacation job as assistant to the stern and tight-fisted practitioner Dr. Lichfield. But this pays barely enough to keep him going, so when the opportunity comes along to win a hundred-guinea purse it is too much of a temptation to turn down. Encouraged by a successful encounter with a local bruiser, Hardacre eventually finds himself in the ring facing the terror of the district - Silas Craggs, the 'Croxley Master'. This particular adaptation of Rodney Stone - first published in 1896, was toned down from the original which involved bare-knuckle boxers and described incidents of thuggery, gambling, cheating and horse-drawn chases. Far too graphic for the BBC of 1967.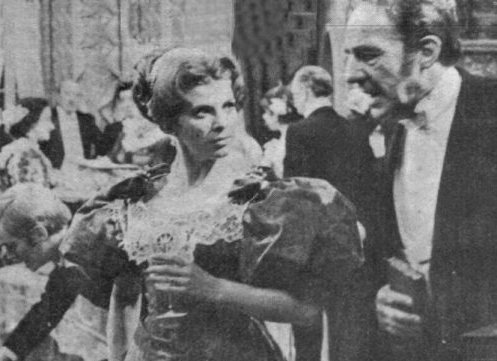 The third tale, The Chemistry of Love (A Romantic Tale) told of Professor Ainslie Grey (Michael Hordern) who is captivated by the charming, intelligent widow Mrs. Janetta O'James (Billie Whitelaw), and agrees to carry on her husband's work. The emotional Professor soon realises that he is in love and much to the surprise of everyone proposes to her. Their marriage is a happy one until one day Professor Grey receives a visitor. Suddenly decisions have to be taken and someone must be hurt.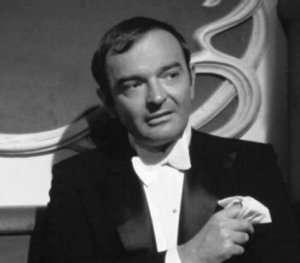 The Life (A Desperate Tale) starring John Slater, Andre Maranne and Michele Dotrice (in her first appearance as Vicky Crabbe) followed. For an English visitor to Paris in the 1890s a trip to the top of the Eiffel Tower is almost obligatory. Tom Crabbe is no exception, and he enjoys his visit ... until something happens on the way down.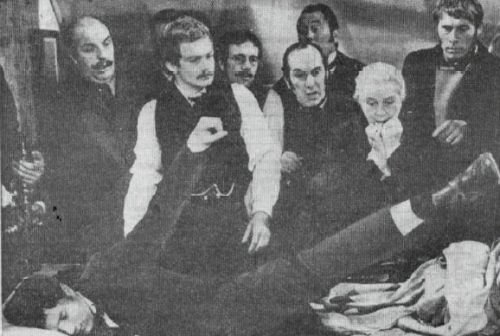 Crabbe's Practice (A Comic Tale) drew on Conan Doyle's experience of just how difficult it was for a young doctor to get started in practice (in the days before the NHS was ever heard of). To 'tout' for patients was unethical and unthinkable, you simply set up your surgery and waited hopefully. This is the situation that Tom Crabbe finds himself in. Now qualified and married to Vicky, he has moved to Brisport to start a career as a general practitioner. He has found a fine house and furnished it comfortably and equipped his consulting room with the most up-to-date magazines. He has everything there - except patients. Iain Cuthbertson (Budgie) appeared as a pompous practitioner with antiquated theories of medicine and Mike Pratt (Randall and Hopkirk (Deceased)) was a carefree Irish Doctor.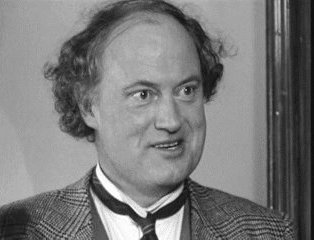 The Willow House School (A Mysterious Tale) starred Maurice Denham. Just down from Oxford, 'Monkey' needs a temporary job to keep him while he continues his archaeological research at the British Museum. As yet unqualified for the better prep school posts he is forced to accept a job at Willow House School, a sinister establishment where assistant masters never seem to last more than a few weeks...
Episode seven was The Brown Hand (A Fantastic Tale) and was based on Conan Doyle's short story first published in The Strand Magazine, May 1899. The story is based on an Indian urban legend that tells of a Muslim who was forced to have his arm amputated after an accident, and died a few months later, but after death became a ghost and began wandering about in search of his limb.
The Mystery of Cader Ifan (A Tragic Tale) gave a first television appearance to Charlotte Rampling. This was an adaptation of the short story The Surgeon of Gaster Fell, first published in Chambers's Journal in four parts (1890). In the original story James Upperton stays at Kirkby-Malhouse in Gaster Fell in Yorkshire waiting his cottage to be built on the moor. There, he meets a beautiful French woman, Miss Eva Cameron, who warns him about the danger of living in such an isolated place.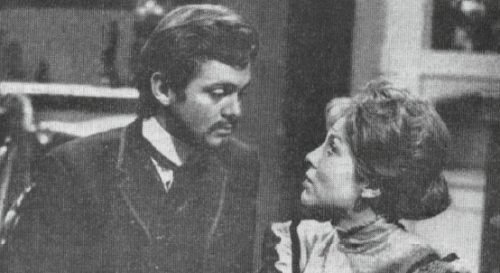 Episode 9 was The New Catacomb (A Scandalous Tale). The Hon. Hugo Danvers is a very confidant man to whom seduction is an art. Each girl he meets is a challenge and when he meets Monkhouse Lee's girl friend Mary Bradshaw his interest is aroused. She falls desperately in love with Hugo - but when the question of marriage is raised his interest fades. Lee decides to take his revenge - in a sinister way.
Redhanded (A Bloody Tale) - the 10th episode in the series was broadcast on Easter Sunday 1967 and starred the popular character actor Norman Rossington (A Hard Day's Night) as Bates, a man accused of the murder of Lord Mannering. At the trial it is his word against that of the respected Lady Mannering (Georgina Ward). The episode featured Tom and Vicky Crabbe.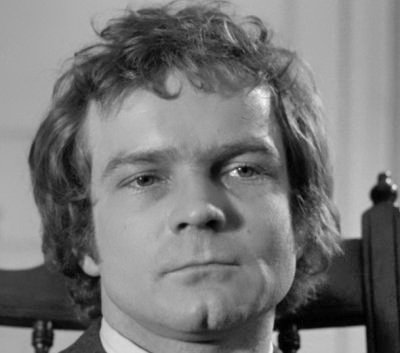 The Black Doctor (A Strange Tale) was the 11th story which featured a number of young actors who were on the cusp of familiarity. George Layton would become a familiar face on television starting with the role of junior doctor Paul Collier in Doctor in the House and going on through It Ain't Half Hot Mum (as Bombardier 'Solly' Solomons) and Des the mechanic in early episodes of Minder. He then went on to become a successful scriptwriter, his credits with Jonathan Lynn include episodes of On the Buses, Nearest and Dearest, Romany Jones and My Name Is Harry Worth and solo he became a regular writer of Robin's Nest. Jack Wild was one year away from international fame as 'Dodger' in Oliver! Suzanne Neve, who appeared regularly on British television during the 1960s, was cast as Frances Norton, the fiancé of Dr. Lana. When the doctor dies, the investigating inspector (John Stratton) declares it a murder and accuses France's brother, Arthur (Philip Bond) of the deadly deed. But is it murder?
Episode 12 was The Beetle Hunter (A Mysterious Tale) starred Marius Goring (Sir Percy Blakeney in The Adventures of the Scarlet Pimpernel and Theodore Maxtible in the Doctor Who story The Evil of the Daleks - among the 100 plus screen credits). Philip Hardacre answers an advertisement in The Times and soon finds himself employed by the eccentric Lord Linchmere (Goring). He understands that his job is to help Sir Thomas Rossiter catalogue his enormous collection of beetles, but life at Delamare Court has its mystery and Philip discovers that he must solve it.
The final story in the series was Playing With Fire (A Haunted Tale) starring Peter Bowles as Harvey Deacon who has come to stay with Vicky and Tom. Vicky soon discovers that Deacon believes she possesses psychic powers and arranges for them all to take part in a seance whilst convincing Vicky to act as a medium. The episode featured Michele Dotrice's sister, Karen, playing young Vicky. Karen Dotrice had won international acclaim in 1965 as Jane Banks in Walt Disney's Mary Poppins.
After The Short Stories of Conan Doyle, John Hawkesworth produced the thirteen-week series The Gold Robbers for ITV and went on to become writer and producer of Upstairs, Downstairs. Following its phenomenal international success Hawkesworth embarked on a series of historically based dramas - The Duchess of Duke Street, Danger UXB, The Flame Trees of Thika. Eighteen years after his Conan Doyle series, Hawkesworth returned to the works of Sir Arthur Conan Doyle and developed for Granada Television what is generally regarded as the finest Sherlock Holmes series to date, The Adventures of Sherlock Holmes.
Critical response to The Short Stories of Conan Doyle was generally favourable. Marjorie Norris reviewing the series for The Stage on 9 February 1967 wrote, 'What extraordinarily good value the BBC2 series called "Sir Arthur Conan Doyle" (sic) has turned out to be, after the misleadingly disappointing venture into the Gothic Macabre with which it opened out. These dramatisations are wonderfully varied in theme. They have little in common beyond the tenuous link with one or more of the three young undergraduates - and the richness of flavour.
'Overshadowed, perhaps by bigger brother Forsyte (The Forsyte Saga was running on BBC1 at the same time), this series shows every sign of having been a labour of love equal to that of the Saga. It also shows every sign of being fun to act in and direct.
'Last Sunday's play "The Chemistry of Love" paired an unlikely couple in a story that began as a full-blood comedy verging on farce and ended up as a tragedy - making the transition so inevitably and smoothly that it was impossible to mark where the watershed came.
'Billie Whitelaw, as Janetta O'James, the beautiful widow who melts the heart of the crusty bachelor don and marries him (only to leave him again when her "dead" husband returns) irradiated the part with her own special quality of warm vitality. It was impossible to doubt that she could arouse a devoted love in the most confirmed misogynist.'
Norris was also full of praise for the direction of Peter Sandy which she claimed was 'full of life; robust, and sparkling with inventiveness.'
The Stage's N. Alice Frick gave her assessment following the final episode of the series on 23 April 1967. It had been an entertaining series but Playing With Fire, she wrote, 'was not one of the best'.
'Occasional uncertainties in the camera work and lighting designed for atmosphere that sometimes obscured crucial points in the plot were offset by felicities of performance and an astonishingly convincing unicorn. Acting honours must go to Michele Dotrice as Vicky. Her utterances while in a trance were as surely representative of the real thing as Frances Cuka's were exaggerated imitations. Karen Dotrice was, of course, ideal as little Vicky.
'Peter Bowles was impressive as the cool-headed investigator of psychic phenomena, not to be taken in by the charlantry of Madame Florence (Cuka) and her assistant (John Savident), but convinced of the genuine powers visited upon Vicky.
'This kind of story, speculating in the unknown, is difficult to do on television. - the story succeeds for the reader who can supply the supernatural out of his own imagination. Depicted in performance, the trickery shows through and it becomes a stunt rather than an exercise in imagination.'
The series was repeated from July on BBC1 after the channel had to cancel the last five planned episodes of Mickey Dunne after that show's star, Dinsdale Landen, was taken ill and could not complete filming. The TAM (Television Audience Measure) ratings for the number of homes that viewed a particular programme confirmed that The Short Stories of Conan Doyle were very respectable indeed. The repeat of The Mystery of Cader Ifan on 21st August came in fourth in the ratings for single plays with 5,450,000 homes watching. By September the ratings were still holding. The repeat of The Beetle Hunter came 19th in the top twenty programmes overall with an audience of 4,700,000. A pretty reasonable average for a repeat and even more impressive when you remove all of the commercial channels output. Of the BBC programmes, nationally The Beetle Hunter finished fourth. In the Wales and The West television region it came top.
Published on May 14th, 2022. Written by Marc Saul for Television Heaven.