The Ravelled Thread
1979 | United Kingdom
Set in Portsmouth in 1864, John Lucarotti's The Ravelled Thread, is a story of secrets and lies and a plot that could drag England into the American Civil War.
Silas Trimble is the innocent victim – a dockside warehouse clerk who uncovers discrepancies in the invoices of the Trading Winds Company and who is subsequently jailed after bringing these inconsistencies to the attention of his manager, Dobbs, who immediately accuses Silas of stealing and has him arrested. It is up to his daughter, Abigail to prove his innocence. But with her father in prison she is evicted from her lodgings. She is rescued from a thug by a group of street urchins, led by Gregor, who then offer her a place to stay in a disused barge where they have made their home.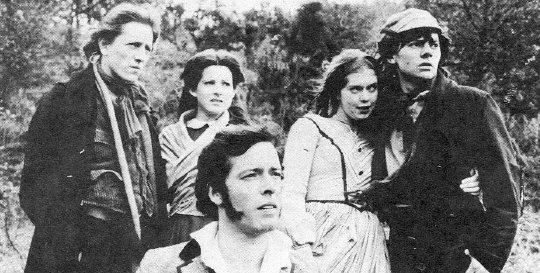 In an effort to clear her father's name, Abigail decides to seek legal help, but Beasley, the solicitor she employs, has a vested interest in seeing Silas remain behind bars. Discovering the solicitor's duplicity in time, it is her newfound friends who determine to free her father.
Meanwhile, a journalist, Sedgwick, has moved into a local hostelry to begin enquiries, purportedly to write a series of articles about the town. But he soon becomes drawn into the conspiracy and begins to uncover the links between Silas Trimble's boss, Higby, and a wealthy landowner, Sir Daniel Maundy. It's at this point that Higby and Dobbs lay plans to kidnap Abigail and murder her.
The series writer John Lucarotti was no stranger to writing historical dramas. In a long and varied career that spanned four decades Lucarotti was well known for his meticulous research but had no preference for writing children's drama even though he is now remembered as a prolific writer and creator of children's series. In interview he once said: "The big challenge for me is getting kids interested and, at the same time, slipping into the action some knowledge they may not have had before. Writing for children is also very good discipline. You can fool adults with things you would never get away with with children."
Lucarotti spent 10 years in the Royal Navy during and after the Second World War before moving to Canada in 1950 to pursue his interest in writing. He became a naturalized Canadian citizen, and began his career at the Canadian Broadcasting Corporation, writing on over 200 various scripts for them as well as for Canadian television. In 1956-7, he wrote scripts for the Canadian television series Radisson. Returning to England he began writing scripts for television and is best known for his work on The Avengers, The Troubleshooters and Doctor Who in the 1960s. His three Doctor Who stories were all 'historicals' – 'Marco Polo', 'The Aztecs' and 'The Massacre of St Bartholomew's Eve.'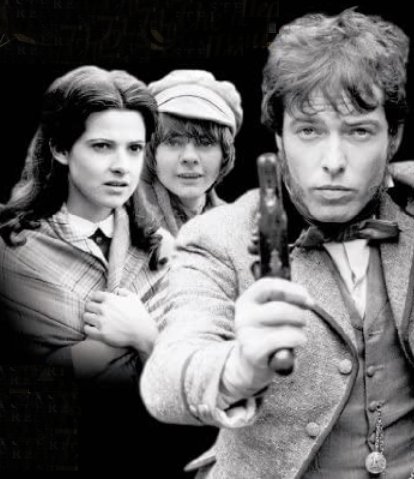 Casting the series, the producers approached Jack Wild as leader of the street urchins, Gegor. It was a role familiar to Wild who had played almost an identical role Lionel Bart's film 'Oliver!' – but by now, at 27 years of age, Wild's rising star was sadly beginning to fade and this series proved to be his last major role. He passed away at the age of 53 in 2006. Another of the urchins was played by Mark Wingett who later went on the play DS Jim Carver in The Bill.

Steven Grives, who played the reporter Sedgwick was also no stranger to historical television dramas. He made his television debut in 1967 in a BBC production of Pride and Prejudice. Other costume roles were in The Duchess of Duke Street, Danger UXB and Flambards. Today Grives is a respected actor, director and producer. Cast as the vicious Dobbs was a man more familiar for his comedy and light entertainment roles – John Junkin. Other stars included Reginald Marsh and the perennial Sam Kydd. Julia Lewis, who played Abigail, has not appeared on television since 1992.
The Ravelled Thread is available to purchase on DVD.
Published on March 11th, 2020. Written by Marc Saul for Television Heaven.